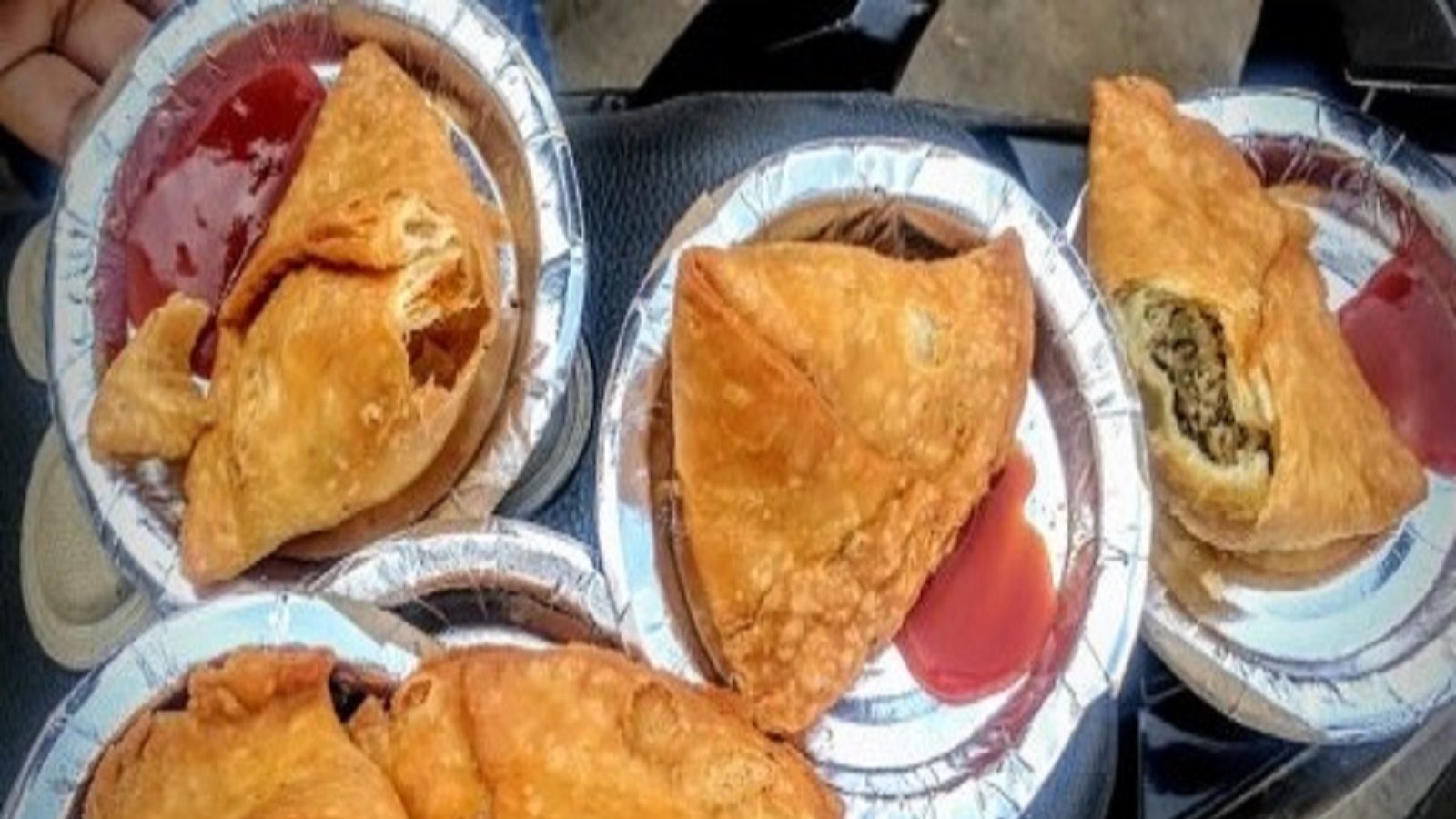 (Dr. Rameshwar Dayal)
Famous Food Joints In Delhi-NCR: In the past, you must have heard a jumla 'aloo in samosa, Lalu in Bihar' during the elections to be held in the country. Since the purpose of our Famous Food Joints in Delhi-NCR is not related to politics, it is meaningless for us to talk about Lalu and Bihar. But when it comes to samosas and potatoes, we will definitely consider whether samosas cannot be made without potatoes and samosas do not come to life without potatoes. On this issue, we have to say that potato is no longer an essential ingredient for samosas, it has become a part. The reason for this is that the samosas shop where we are taking you, there are 28 flavors (variety) of samosas available. Potato samosas are also available at the shop, but the water is of the rest of the samosas. We would have neither thought nor imagined about the taste of samosas available in this shop. But due to these samosas, this shop is going on.
From Tandoori Chap Samosa to Manchurian, Chilli Paneer to many samosas
The name of Karampura (real name Karampura) Colony in West Delhi is well known. This is a very old colony and the workers working in the mills of Delhi were settled here. There is a Milan cinema in this colony and next to it comes the New Moti Nagar area. Here you will see the shop of 'Kumar Samosa Wala' on the side of the road. This is the only shop where 28 flavored samosas are available. We have been watching and testing the food of Delhi for years, but till date we have not got to eat so much variety of samosas under one roof.
The original potato samosas are available in the shop as well as the samosas that are there, they will surprise you and will also fascinate you. Like Tandoori Chap Samosa, Spicy Mushroom, Manchurian, Paneer-Onion, Chili Paneer, Tandoori Paneer, Punjabi Paneer, Khoya Samosa, Gujiya Samosa, Chocolate, Malai Paneer, Veg Keema, Moong Dal and Chowmein Samosa etc. The workmanship of the shopkeeper is that he has transformed the food and confectionery served in the restaurant into samosas.
Malai Paneer, Pizza and Chowmein Samosa are making waves
Despite this, the taste of these samosas is completely different, unique and full of taste. The great thing is that you take any samosa, you will be served hot. Along with this, green chutney and sweet sauce will be available. Eat samosa and enjoy. People come from far and wide. They say that the size of the samosas is more than normal. Two samosas will fill the stomach. If the third is eaten and the subsequent meal will have to be missed. Malai Paneer, Pizza and Chowmein Samosa are the most demanded at the shop. So much cream and cheese will be seen stuffed in the Malai Wala that you might be surprised. This samosa is wonderful, put it in the mouth and it dissolves. If you want to eat sweet (samosa), then khoya, gujiya and chocolate samosa are available. The demand is so high that people come, eat and pack them, because where else will you get samosas of so many flavours. The price of these samosas (one) ranges from Rs 10 to Rs 40.
Stuffing is excellent, so each samosa brings out a different taste
This shop full of variety of samosas was started in the year 1992 by Satish Bhayana and his wife Vimala Bhayana. He said that we experimented with samosas, for that it was necessary that the stuffing should be full in the taste of which to make samosas. We did this and people started liking the taste of samosas as per the name. You will eat any samosa, there will be a lot of material inside it. The second feature is that we fry the samosas on the demand of the customers and serve them hot. This is our USP. The samosas start getting at the shop at 9:30 in the morning and they continue till 7:30 in the night. Every second Saturday of the month is a holiday.
Nearest Metro Station: Moti Nagar
Read Hindi News Online Watch More Live TV News18 on Hindi website. Know related to country and abroad and your state, Bollywood, sports world, business News in Hindi.