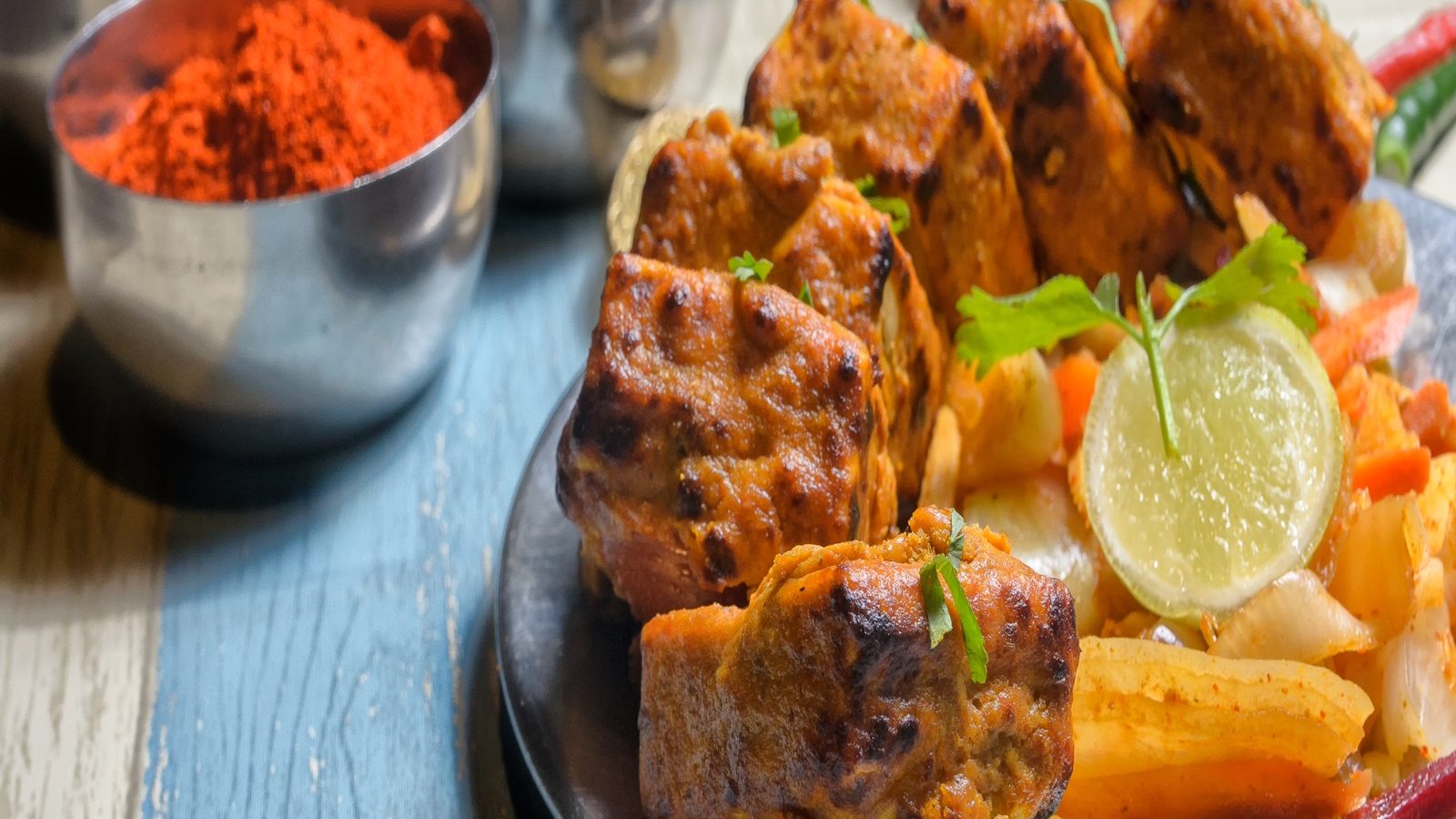 Achari Paneer Tikka Recipe: Paneer Tikka (Paneer Tikka) Everyone must have tasted it at some point or the other, but have you ever tasted Achari Paneer Tikka? (Achari Paneer Tikka) Have tried. If you are a fan of paneer dishes and love paneer tikka, then Achari Paneer Tikka will leave no stone unturned to enhance your taste. This is a very easy recipe and gets ready in less time. The most important thing is that it tastes great. Usually this dish is prepared in restaurants, but if you want to make it at home, then we are going to tell you its easy recipe, which can be followed and enjoyed at home.
Let us tell you that the flavor of pickle comes in Achari Paneer Tikka. To make it, pieces of paneer are roasted with pickle spices. If you are bored with the routine Paneer Tikka, then this winter Achari Paneer Tikka can be tried.
Ingredients for making Achari Paneer Tikka
Paneer – 300 grams
Pickle masala – 3 tbsp
Curd – 1/2 cup
Dried Coriander – 1 tbsp
Fenugreek – 1/2 tsp
Kalonji – 1/2 tsp
Ginger-garlic paste – 1 tbsp
Mustard powder – 1/2 tsp
Garam Masala – 1 tsp
Red chili powder – 1/4 tsp
Turmeric – a pinch
mint leaves
Salt – as per taste
Also read: Try These 6 Food Items In Breakfast, Kids Will Like It Too
How to make Achari Paneer Tikka Recipe
To make Achari Paneer Tikka, first take a wok and keep it on medium flame. Add coriander seeds, fenugreek seeds and fennel seeds and fry them well for about 5 minutes. After that let it cool down. Now take a vessel and add curd, red chilli, mustard powder, garam masala, ginger-garlic paste, turmeric and pickle masala and mix it well. After this, either grind the previously roasted spices or grind them coarsely with the help of a mixer. Now mix these spices in the mixture of curd and other spices. Mix them well with the help of a spoon.
Also read: Enjoy Crispy Veg Cutlets In Snacks, Easy To Make
Now take paneer and cut it into square pieces. Add these pieces to the prepared curd mixture and mix them well and keep them to marinate for half an hour. Now take a nonstick pan and heat oil in it. During this, put a toothpick or satay sticks in the pieces of paneer and put them to fry after the oil is hot. Fry well by flipping the sticks in between. Fry it till it turns golden brown. In this way your restaurant style paneer tikka is ready. It can be served with chutney, sauce or curd.
Read Hindi News see more online Live TV News18 Hindi website. Know related to country and abroad and your state, Bollywood, sports world, business News in Hindi. Us Facebook, Twitter, Instagram And Telegram Follow on.
Tags: Food, Food Recipe, Lifestyle