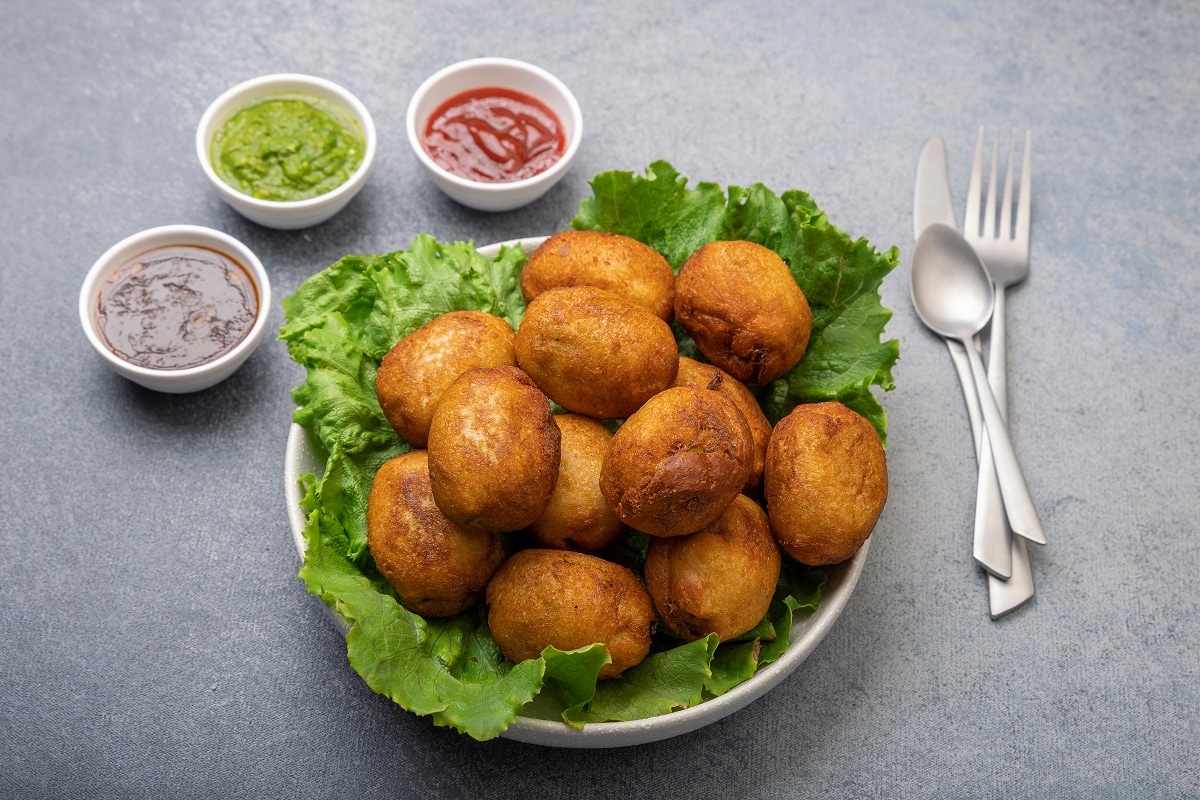 Aloo Bread Roll Recipe:
If you like to eat salty things more than sweet, then make something different this time. Which is also Tasty in food and can be ready in less time. Also, there should be something special in the taste. So this time make potato bread rolls. They are very tasty to eat and are liked by everyone because of their special taste. Therefore, whenever you want to make something special for your loved ones or feel like eating something spicy, then definitely try potato bread rolls. Let's learn the easy recipe of making potato bread roll-
Ingredients for Potato Bread Rolls
Potato – 6 (boiled)
Bread – 11
Green coriander – 2 to spoon (finely chopped)
Green chili – 2 (finely chopped)
Coriander Powder – 1 tsp
Amchur powder – 1/4 tsp
Red chili powder – less than 1/4 tsp
Garam Masala – 1/4 tsp
Oil – as needed for frying
salt – as per taste
read this also – When you want to make something special, make 'Veg Pulao', everyone will say wow!
How to make Potato Bread Rolls
To make Aloo Bread Roll, first mash the boiled potatoes well. Now heat the pan and add oil to it. When the oil becomes hot, add green chili, coriander powder, mashed potatoes, salt, mango powder, red chili powder and garam masala and mix well. Also add green coriander and fry it well. Now masala potatoes are ready for making rolls. After this, cut the edge of the bread with the help of a knife and separate it. Prepare all the breads in the same way. Then divide the spiced potatoes into equal portions and keep them by giving them an oval shape. Now take half a cup of water in a plate and take out a bread immediately after dipping it in water.
read this also – Make Mint Tasty Egg Curry This Weekend, Everyone Will Be Happy
Place the bread soaked in water on the palm and press it with the other palm to remove the water from the bread. Place the potato roll over it and twist the braid. Close the potato roll by pressing it well from all sides. Similarly prepare all. After this, put oil in a pan and heat it. Then put these prepared rolls in hot oil. Fry the bread rolls till they turn brown all around. Take out the fried potato bread rolls and place them on a napkin laid in a plate. Your hot crispy potato bread rolls are ready. Serve them with green coriander chutney.