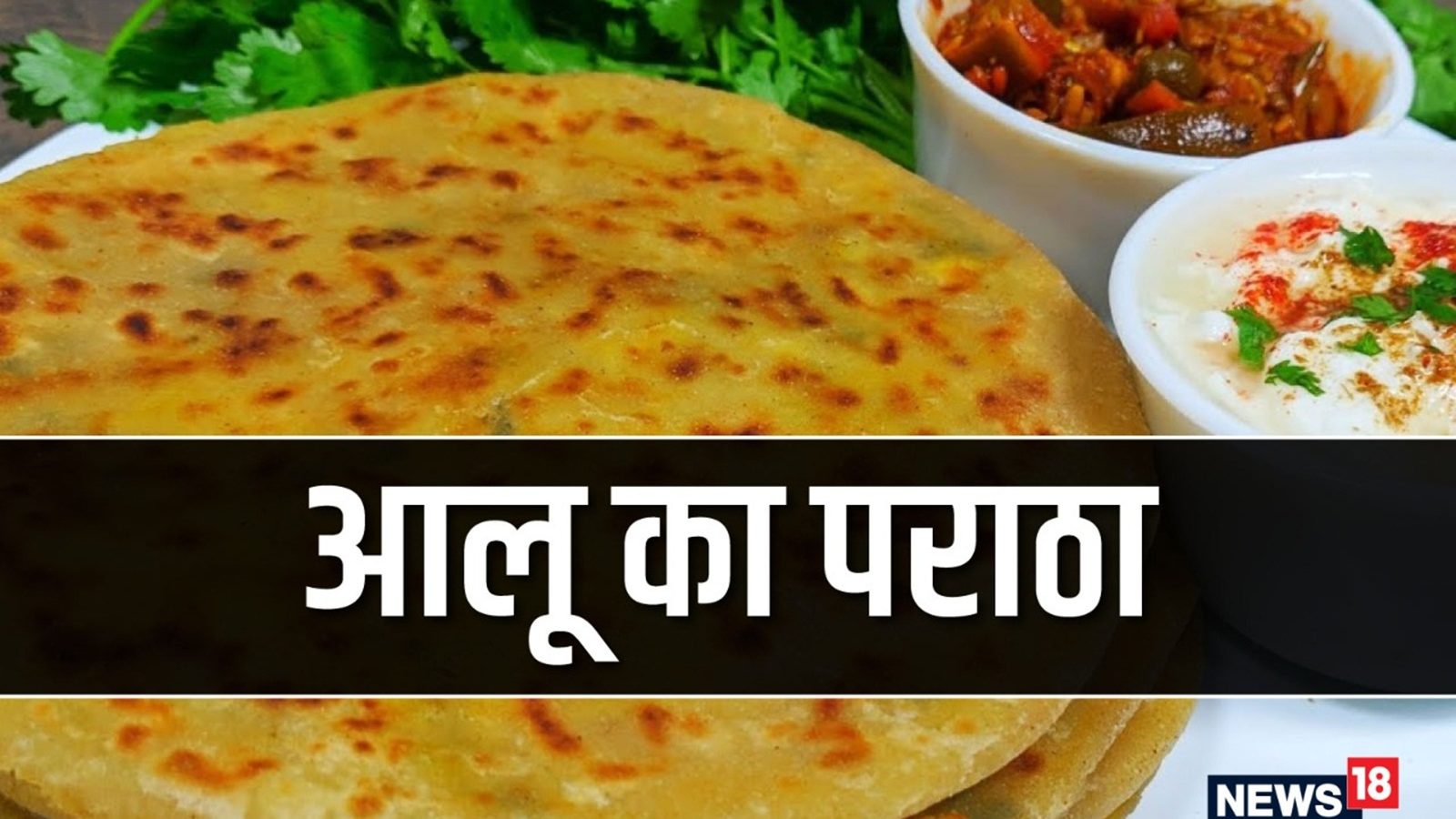 Aloo Ka Paratha Recipe: Aloo Ka Paratha There is such a food dish that everyone likes. This is a very favorite food item especially for children. Aloo Paratha is an easy and quick recipe. This is the reason why it can be made and eaten anytime. Make it in lunch and dinner but sometimes Heavy Breakfast Aloo paratha is a good option even if you feel like doing it. Aloo paratha is a good option in the winter season. If you also want to make Aloo Paratha in breakfast, then we are going to tell you the easy recipe to make it.
Aloo Paratha It is very easy to make and potato is mainly used to make it. Apart from this, parathas of many varieties can also be made by adding other ingredients including paneer, peas to potatoes.
Ingredients for Aloo Paratha
Flour – 2 cups
Boiled potatoes – 5
Onion grated – 2
Green coriander – 1 tbsp
Ginger-garlic paste – 1 tsp
Green Chili Paste – 1 tsp
Red chili powder – 2 tsp
Cumin Coriander Powder – 1 tsp
Turmeric – 1/4 tsp
Oil
Also read: Rava Dosa Recipe: Make Tasty Rava Dosa for Breakfast, it will be ready instantly
How to make Aloo Paratha
To make Aloo Paratha, first take a vessel and put flour in it, first add 3 tablespoons of oil, then add salt as per taste and mix it well. When the oil mixes well with the flour, add lukewarm water little by little and mix it into the flour and knead it soft. Now apply some oil on the dough and keep it covered for 15 minutes.
Now to prepare the stuffing of Aloo Paratha, take a deep-bottomed vessel and put potatoes in it and mash them well. After this, add onion, green chili paste, ginger-garlic paste, green coriander leaves, red chili powder, coriander powder, turmeric and salt and mix it well. If you want, you can also mix two spoons of curd in the spices.
Also read: Enjoy Sweet Potato Rabri in winters, you will not forget the taste

Now take the dough and knead it well once again. After this, make dough of dough and take a dough and first apply dry flour (Plethan) on it and roll it with light hands. Do not roll the roti too thin. When the roti is cooked, place the stuffing of potato masala in the middle. Fold it around and pack it. After that remove the extra flour. Now flatten the prepared dough by pressing it with your palm and roll it once again.
Now keep the tawa on the gas and turn the flame on medium. After this put the potato paratha on the pan. After cooking on one side for some time, turn the potato paratha. Now apply oil in it and after roasting the paratha, turn it again and apply oil on the other side. When the paratha becomes golden brown then it is cooked. Take it off on a plate. Similarly prepare potato parathas by mixing all the balls and stuffing. In breakfast, serve potato parathas with pickle, chutney or curd.
Read Hindi News see more online Live TV News18 Hindi website. Know related to country and abroad and your state, Bollywood, sports world, business News in Hindi. Us Facebook, Twitter, Instagram And Telegram Follow on.
Tags: Food, Food Recipe, Lifestyle