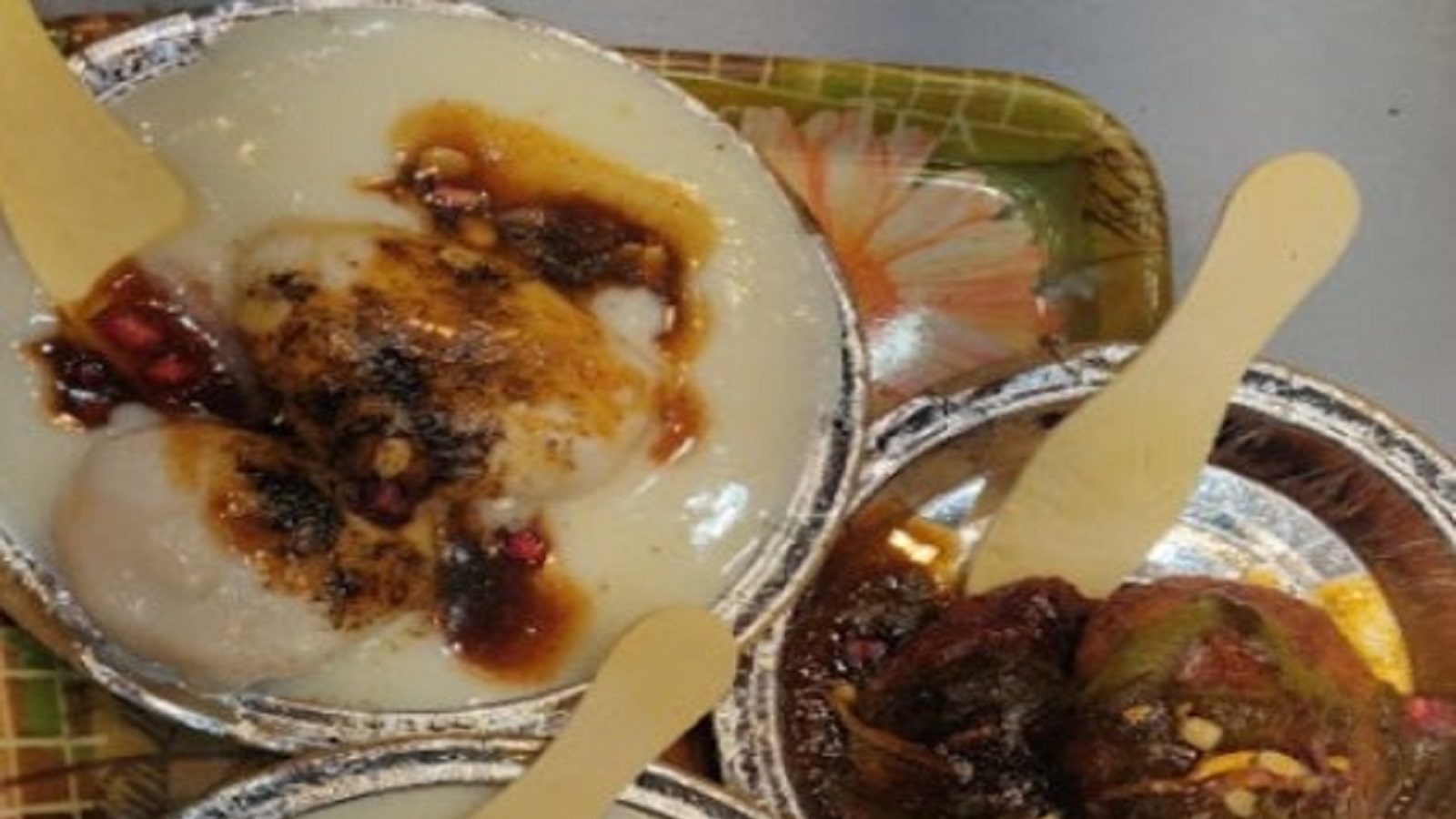 (Dr. Rameshwar Dayal)
Famous Food Joint In Delhi-NCR: Whenever there is talk of Dahi-Bhalle or Aloo Tikki, a spicy taste will float on the tongue. If you go to any shop of these items, then the sellers will put a lot on them and present them as garnish, so that it looks delicious to the tongue and also creates a glow in the eyes. But today we are taking you to such a shop, where there will be no frills while serving these two dishes. It will be very simple to see, but there will always be a crowd of people eating them at the shop. This shop of Dahi-Bhalle and Aloo Tikki in the country's capital Delhi is considered to be the oldest. This shop is maintaining its same name even today.
There will always be a crowd of people in the shop
On entering Chandni Chowk, the famous bazaar of Old Delhi, a small corner shop is known as 'Natraj Dahi Bhalla Corner', next to the Central Bank building on the right. Whenever you go to this shop, there will be a crowd of people to eat both these delicacies. The condition of the eaters is that the shopkeepers have also appointed their guards to make the system. In fact, it is the aim of those who come to Chandni Chowk for shopping that something should be eaten on Natraj. No frills and no flint. Despite this, this shop is included in the famous shops of Delhi.
Also read: If you want to taste the spicy Kanji-Vada, then visit the 'Guptaji Kanji Wale' at Bhagirath Palace
The concept of Dahi-Bhalle will be seen breaking down here
Let's talk about Dahi-Bhalle first. You will place the order. If its plate comes in front of you, then the concept of Dahi-Bhalle which you have thought of, will be completely lost. Because, the fat free thick curd will be abundant on the Bhallas and on top of it there will be plenty of dry ginger stuffed with different varieties of magaj (seeds). Just a special kind of spice from above. Neither kachalu chaat, nor ginger flakes, nor coriander, or pomegranate. Very simple plate.
But as soon as it goes in the mouth, you will feel that this Dahi-Bhalle has a different taste. Full of softness, distinct taste of thick curd and sweet dry ginger with a slight sourness. That's all, this Dahi-Bhalle has so many stories. Actually, Dahi-Bhalle has the feel of pomegranate and dry-fruits, which makes it different from other Dahi Bhalla. A plate costs Rs 60.
Brown and crispy on top but soft like butter from inside
Similarly, the potato tikki here is also tempting. On a wide tava, you will always feel like frying and smelling the aroma. Sweet and green chutney on brown and crispy tikkis from above creates a different taste. This tikki is so soft from inside that it starts dissolving as soon as it is put in the mouth. The cost of a plate of tikki is also Rs.60. Many people prefer the tikkis of this shop. Very simple but savory in taste.
This shop is spreading water since the British era
This shop in Chandni Chowk is pre-independence. Then the common man, the nobles of Old Delhi and the British used to roam in this market. In the year 1940, seeing the taste of these people, then Pyarelal Sharma started this shop. After that his son Chand Sharma took over this shop. Today his two nephews Jeetin Sharma and Rajiv Sharma are looking after this work. When this shop was started, tikkis were fried in desi ghee. The trend of desi ghee has been abolished only a year ago.
The reason is that the owner was not getting the desired desi ghee. Despite this, the fire of this shop continues even today. The shop opens at 11 am and these delicacies can be tasted till 9 pm. There is no holiday.
Nearest Metro Station: Chandni Chowk
Read Hindi News see more online Live TV News18 Hindi website. Know related to country and abroad and your state, Bollywood, sports world, business News in Hindi. Us Facebook, Twitter, Instagram And Telegram Follow on.
Tags: Food, Lifestyle