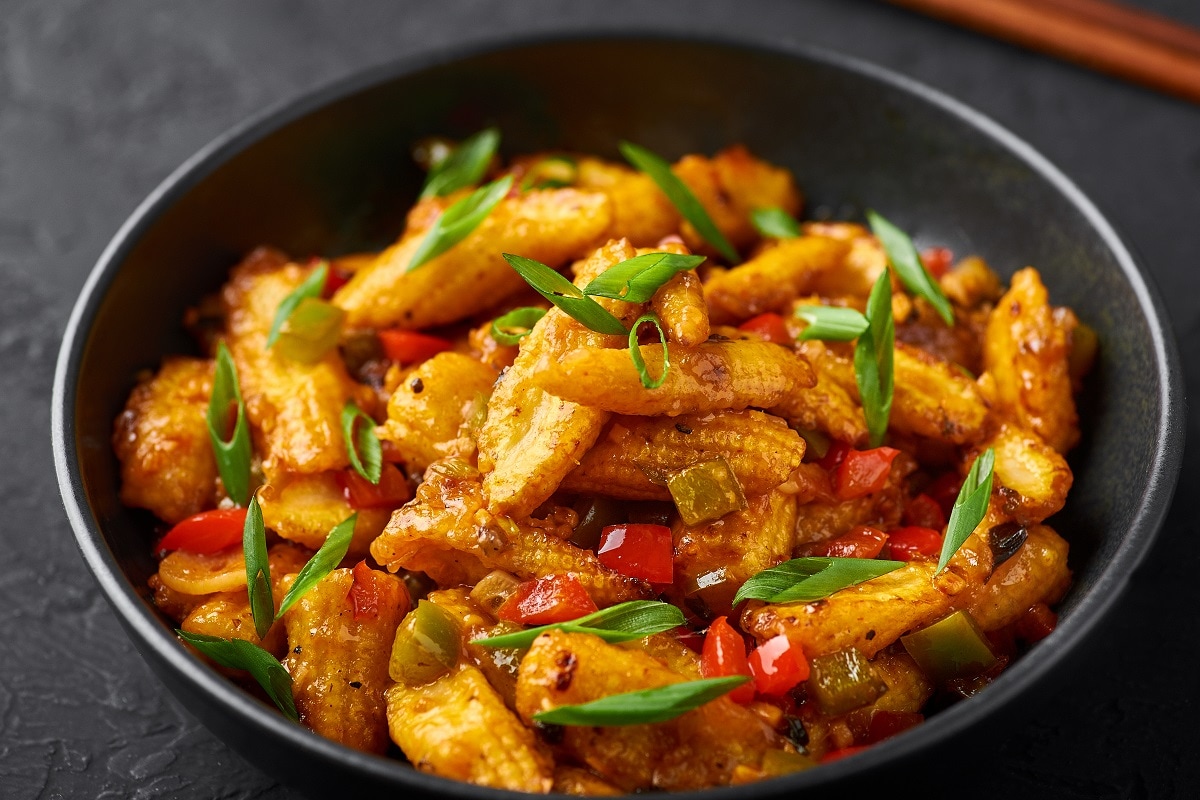 Babycorn Manchurian Recipe:
You must have eaten a lot of Vegetable Manchurian, but this time you must try the recipe of Babycorn Manchurian at home. To make this dish, baby corn is dipped in cornflour batter and then crispy fried. It is then tossed with spices. It is disgusting to eat. After eating it once, your mind will want to eat it again and again. Let us tell you about its easy recipe.
Ingredients for Babycorn Manchurian
kg baby corn peeled and blanched
2 eggs – slightly beaten
3/4 cup flour
1/2 tsp garlic paste
1/2 tsp ginger paste
1/4 tsp ajino moto
2 tbsp oil
1 tsp finely chopped garlic
1 cup finely chopped onion
1 capsicum finely chopped
for the sauce
3 tablespoons cornflour
1/2 cup water
2 tbsp vinegar
2 tsp salt
2 tsp soy sauce
1/2 cup tomato puree
2 tbsp celery (chopped)
1/4 tsp ajino moto
oil for frying
How to make Babycorn Manchurian
Add egg, flour, garlic, ginger paste, ajino moto and enough water so that the batter becomes thick.
Coat the baby corn with this batter and leave it for 5-10 minutes.
Heat the oil and fry the baby corns one by one till they turn golden brown.
After this take them out on absorbent paper so that the extra oil comes out.
Heat 2 tbsp oil and fry garlic and onion in it on high flame.
Add capsicum and turn it over after a while.
Now add the sauce mixture and boil till the sauce becomes thick and transparent.
Now add fried corn in it and toss them in a while and serve.
Published by:Purnima Acharya
First published: