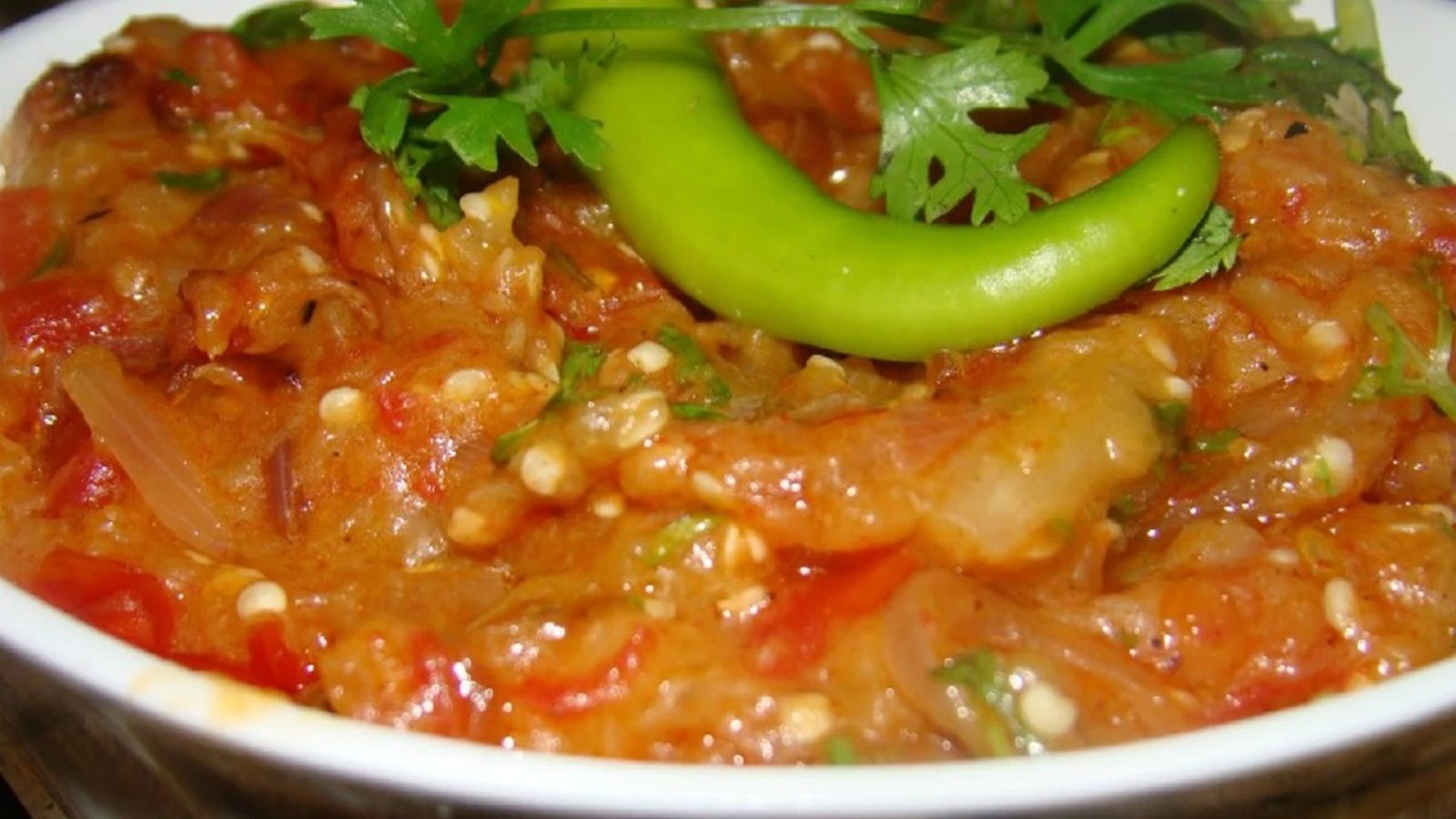 Baingan Bharta Recipe: Although many types of dishes can be prepared from brinjal, but traditionally the dish of brinjal is quite famous. Whether it is rural or urban environment, brinjal filling is eaten with fervor everywhere. It is as easy to make as it is delicious to eat. It can be eaten for lunch or dinner at any time. The taste of this dish is so wonderful that even people who dislike brinjal curry eat brinjal bharta with great pleasure. Although there are many methods of making Brinjal Bharta, but today we are going to tell you its perfect method. By following these steps, you can easily enjoy delicious brinjal filling at home. Eggplant
Although Ka Bharta is eaten with roti, but if it is tasted with paratha then its taste increases even more. It can also be served with raita. This increases its test.
Ingredients for Baingan Bharta
Big brinjals – 2
Onion – 2
Tomato – 3
Curd – 250 grams
Red chili powder – 2 tsp
Turmeric Powder – 1/3 tsp
Coriander Powder – 1 tsp
Oil – 1/2 cup
Ginger-garlic paste – 2 tsp
Garam Masala – 1 tsp
Salt – as per taste
Green chili chopped – 1
Green coriander chopped – 1 tsp
How to make Baingan Bharta
To make Baingan ka Bharta, first take the brinjals and roast them well on medium flame. When the brinjal is well roasted and its upper layer turns black or brown, then take it off and peel it. Now mash the brinjal well. Keep it aside. Now take a wok and put oil in it and heat it. Now put chopped onion in the oil and let it fry on low flame. Now add ginger-garlic paste to it. Now fry the onion till it becomes light golden. After that add tomatoes to it. Stir it till the oil separates.
Now add red chili powder, turmeric powder, coriander powder, garam masala and salt as per taste. Mix this entire mixture well. After that add curd to it. Now add mashed brinjal to this mixture and stir. Now mix it well and stir it for 5 minutes. In this way your brinjal stuffing is ready. Finally garnish it with green chillies, coriander leaves and garam masala. Serve it with buttered roti or hot paratha.
Read Hindi News online and watch Live TV News18 on Hindi website. Know news related to country and abroad and your state, Bollywood, sports world, business.