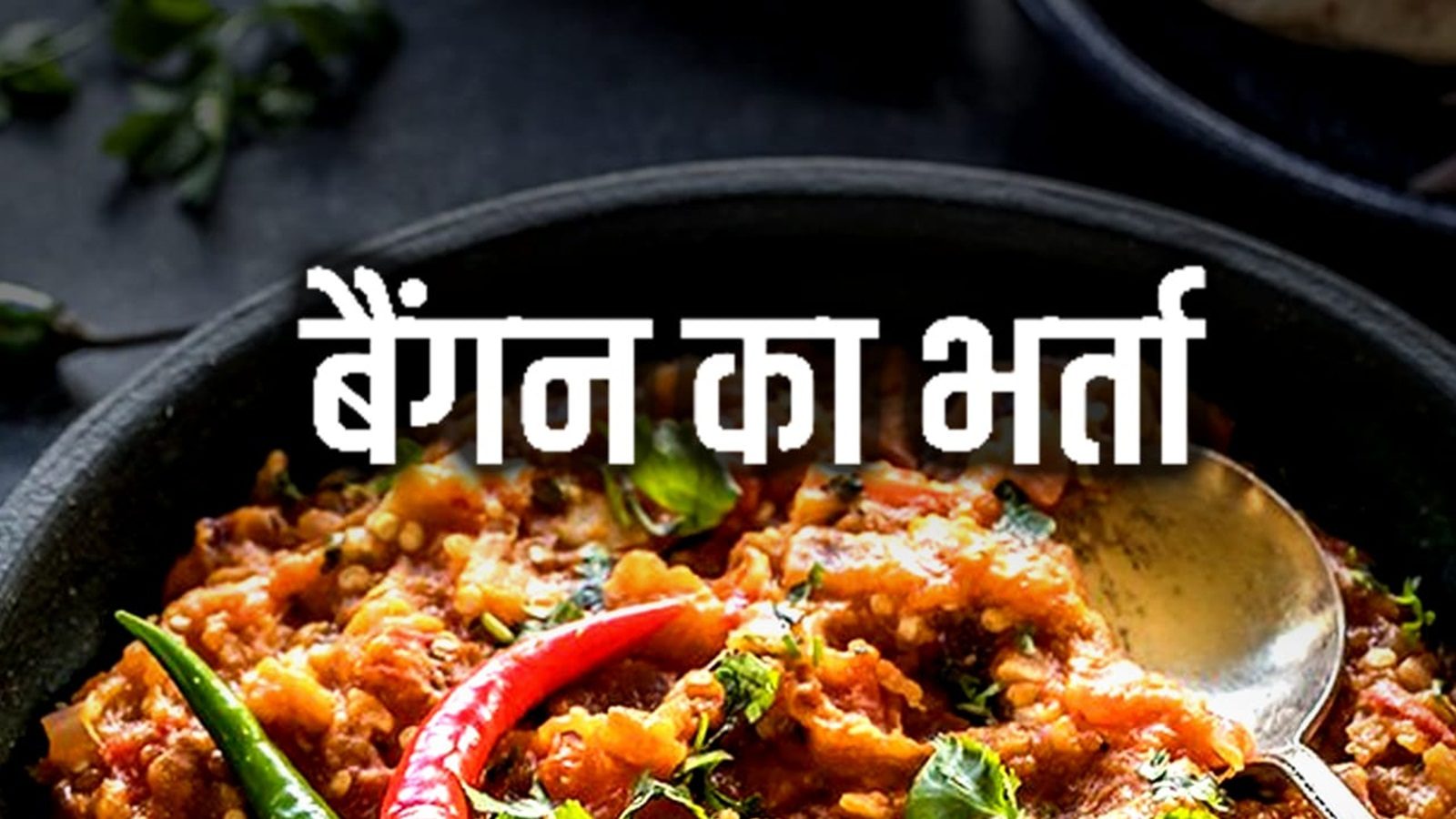 Baingan Ka Bharta Recipe: With the onset of winter, hot brinjal fillings (Baingan Ka Bharta) Feels like to taste it. winter season (Winter Season) In the spring comes the brinjals. Eggplants of all sizes are available in the market. Along with this, delicious brinjal bharta starts making in homes. Usually, traditional brinjal bharta is prepared in homes. Let us tell you that brinjal filling is also very beneficial for health. If you are bored of eating the same brinjal ka bharta every time and want to try something different and new, then we are going to tell you how to make Punjabi style brinjal bharta. Punjabi food lovers will love this bharta.
This brinjal bharta is as easy to make as it is delicious to eat. You can easily prepare it at home in less than half an hour. If you haven't made it at home yet
Follow this recipe mentioned by us.
Ingredients for making Brinjal Bharta
Round big brinjal – 1
Onion finely chopped – 1
Green chilies finely chopped – 3
Garlic cloves finely chopped – 5
Ginger grated – 1 piece
Tomato finely chopped – 1
Turmeric – 1 tsp
Cumin – 1 tsp
Red chili powder – 1 tsp
Garam Masala – 1 tsp
Coriander leaves chopped – 1 tbsp
Curry leaves – 5-6
Asafoetida – 1 pinch
mustard oil
Also read: Paneer Kulcha Recipe: Make special paneer kulcha at home in winter, how to prepare
How to make Eggplant Bharta
If you are fond of eating Punjabi, then we are going to tell you how to make Punjabi style brinjal bharta. First of all take a brinjal and wash it thoroughly. After this, make an incision in the brinjal. Now
Apply oil on the brinjal and keep it on the burner to roast on medium flame. Fry it well from all sides. In the meantime, keep turning the brinjals. When the brinjals are roasted well, then turn off the gas.
And take off the skin of the eggplant. Now separate the brinjal from the middle with both hands and mash it well by placing it in a vessel.
After this take a wok and keep it on medium flame and heat oil in it. When the oil becomes hot, first add cumin seeds to it. When cumin starts spluttering, add turmeric, onion, green chili, curry leaves and garlic pieces and fry it. Keep stirring them with the help of a big spoon. When the onion becomes light golden, then add chopped tomatoes and grated ginger to it. Fry them till they become soft.
Also read: Sprouted moong is rich in nutrients, can be prepared in this way at home
Now add red chili powder, garam masala, asafoetida to it. Now add pre-mashed brinjal to this mixture. Mix this mixture well and keep stirring so that the onions, tomatoes and other things get mixed well with the brinjal bharta. Now add salt as per taste in the bharta. Now let the bharta cook for three to four minutes, after that turn off the gas. In this way your Punjabi style brinjal ka bharta is ready. Now before serving, garnish it with green coriander leaves and serve it with parathas.
Read Hindi News see more online Live TV News18 Hindi website. Know related to country and abroad and your state, Bollywood, sports world, business News in Hindi. Us Facebook, Twitter, Instagram And Telegram Follow on.
Tags: Food, Food Recipe, Lifestyle