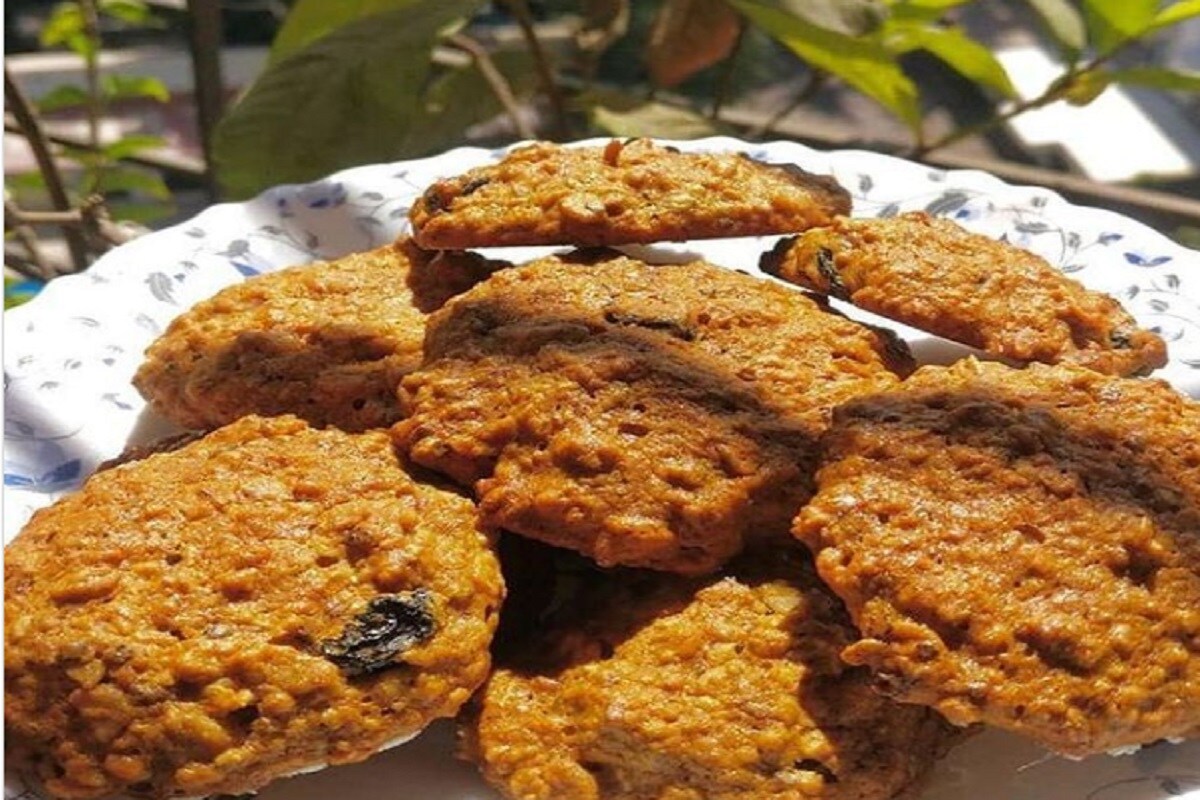 How To Make Banana Cookies: Many people like to eat something every once in a while. If you also have a habit of munching, then you can make cookies at home. Make Banana Cookies at home instead of normal cookies. If you want, you can make them and pack them in a beautiful box and gift them to your friends. It is very easy to make. Also, these cookies look very fun to eat. Children will also like this very much. You will want to make it again and again and eat it. Know the recipe to make it.
What do you need to make Banana Cookies?
2 Ripe Bananas (Banana)
200 grams refined flour
2 tsp butter
4 tsp Semolina
cup chopped almonds
cup sugar
tsp Baking Powder
A teaspoon of baking soda
Also read- Walnut Halwa Recipe: Make Walnut Halwa Sweet to Everyone's Mouth
How to Make Banana Cookies
To make banana cookies, first put bananas in the mixer. Make a paste by adding butter and sugar to it. After this take out this paste in a big bowl. Now add all purpose flour, almonds, baking powder, baking soda to it and mix it well. Now make a dough out of it. Keep this dough in the fridge for some time. Now put butter on a baking plate and take out the dough from the fridge and give the dough the shape of cookies.
Also try- Beetroot Dalia Recipe: Take care of health along with taste, make healthy beetroot porridge in breakfast
If you want, put a drop of chocolate syrup on it. Place this plate in the preheated microwave for 5 minutes and bake the cookies for 15 minutes. Cookies are ready in no time. If you want, you can also add chocolate chips to it.
If you do not have a microwave, then take out the whistle of the cooker and put salt in it and bake the cookies on it. Cookies also become very crispy like this. You can also put honey on it to serve.
Read Hindi News online and watch Live TV News18 on Hindi website. Know news related to country and abroad and your state, Bollywood, sports world, business.