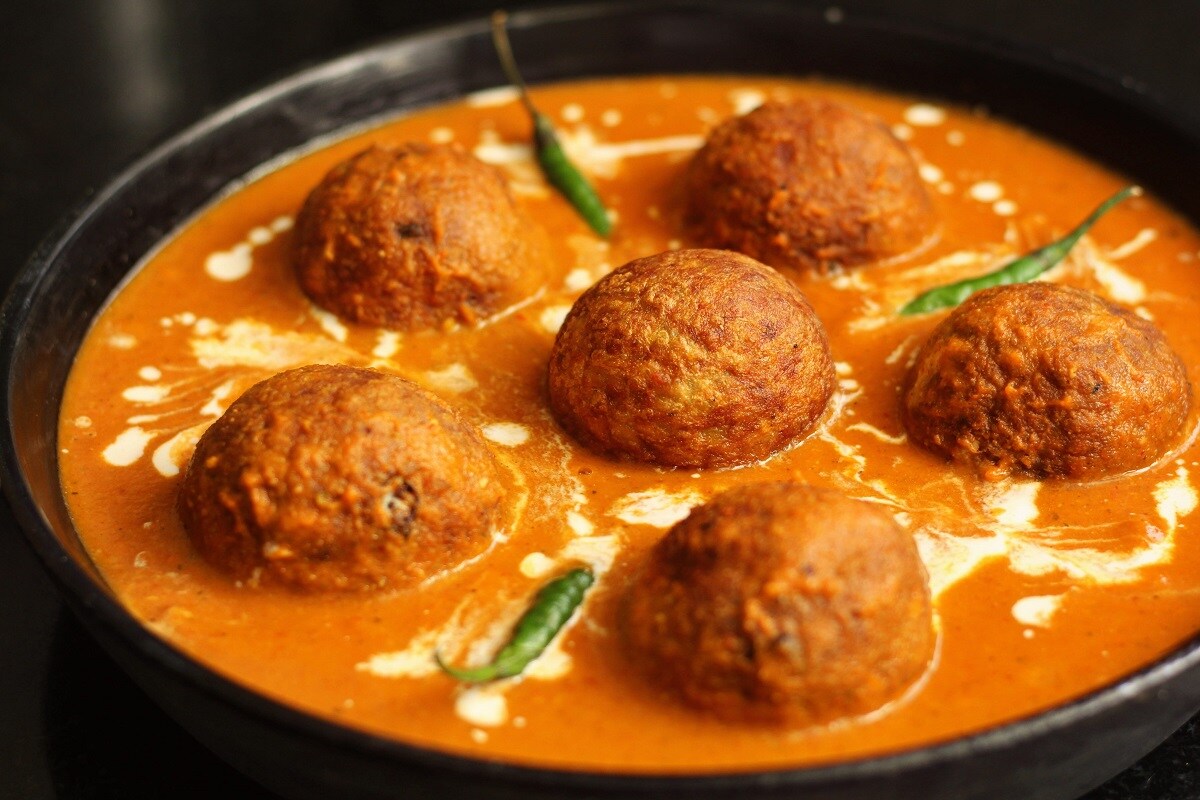 Banana Kofta Curry Recipe:
If you are bored of eating the same food every day, then make something different. Which is special in taste and also wonderful to see. Anyway, if you get a new dish every day, then the taste of the food increases manifold. So if you want to make something special then this time try Banana Kofta Curry. It is very easy to make and does not take much effort. At the same time, after eating it, everyone will be a fan of delicious food made by your hands. So what to think, note the recipe-
Ingredients for Banana Kofta Curry
Raw bananas- 4
Tomato – 2
Green chili – 2
Turmeric Powder – 1/4 tsp
Coriander Powder – 1 tsp
Red chili powder – 3/4 tsp
Ginger – 1/2 tsp paste
Green chili – 2 (finely chopped)
Kasuri methi – 1 tsp
Peanuts – 2 tbsp
Ginger – 1 inch
Besan – 2 tbsp
Oil – 2 tbsp
Green coriander – 2-3 tbsp (finely chopped)
Cumin – 1/2 tsp
Garam masala – less than 1/4 tsp
salt – as per taste
read this also – When you want to make something special, make 'Veg Pulao', everyone will say wow!
How to make Banana Kofta Curry
To make Banana Kofta Curry, first wash the bananas thoroughly and cut them into coarse pieces. Now put these pieces in the cooker, add 1 cup of water and give 1 whistle, so that the bananas boil. After this, turn off the flame and after a while open the lid of the cooker and take out the pieces of banana. Then peel these pieces. Now mash these pieces well. After this, add gram flour, red chili, salt, chopped green chili, ginger paste, green coriander and hot spices and mix it well. Now you can easily make kofta out of it. Apply some oil on the palm and take the mixture of koftas and make balls. Keep these balls in a plate. Now heat oil in a pan to make koftas. Now put koftas in this oil and fry them well. When the koftas become golden brown, take them out on a plate.
read this also – Make spicy potato bread rolls with evening tea, easy recipe
prepare curry like this
To make kofta curry, prepare a paste of tomatoes, ginger, green chillies and peanuts. Then heat oil in a pan, add cumin, turmeric, coriander powder, kasoori fenugreek and fry it for some time. After this, add tomato, ginger, green chili and peanut paste and add red chili powder and fry till the spices and oil start separating. After this, add water, salt, garam masala powder and chopped coriander, keep stirring it well and let it come to a boil. When the koftas come to a boil, add them to the curry. After that let it cook on low flame for some time. Your kofta curry is ready.