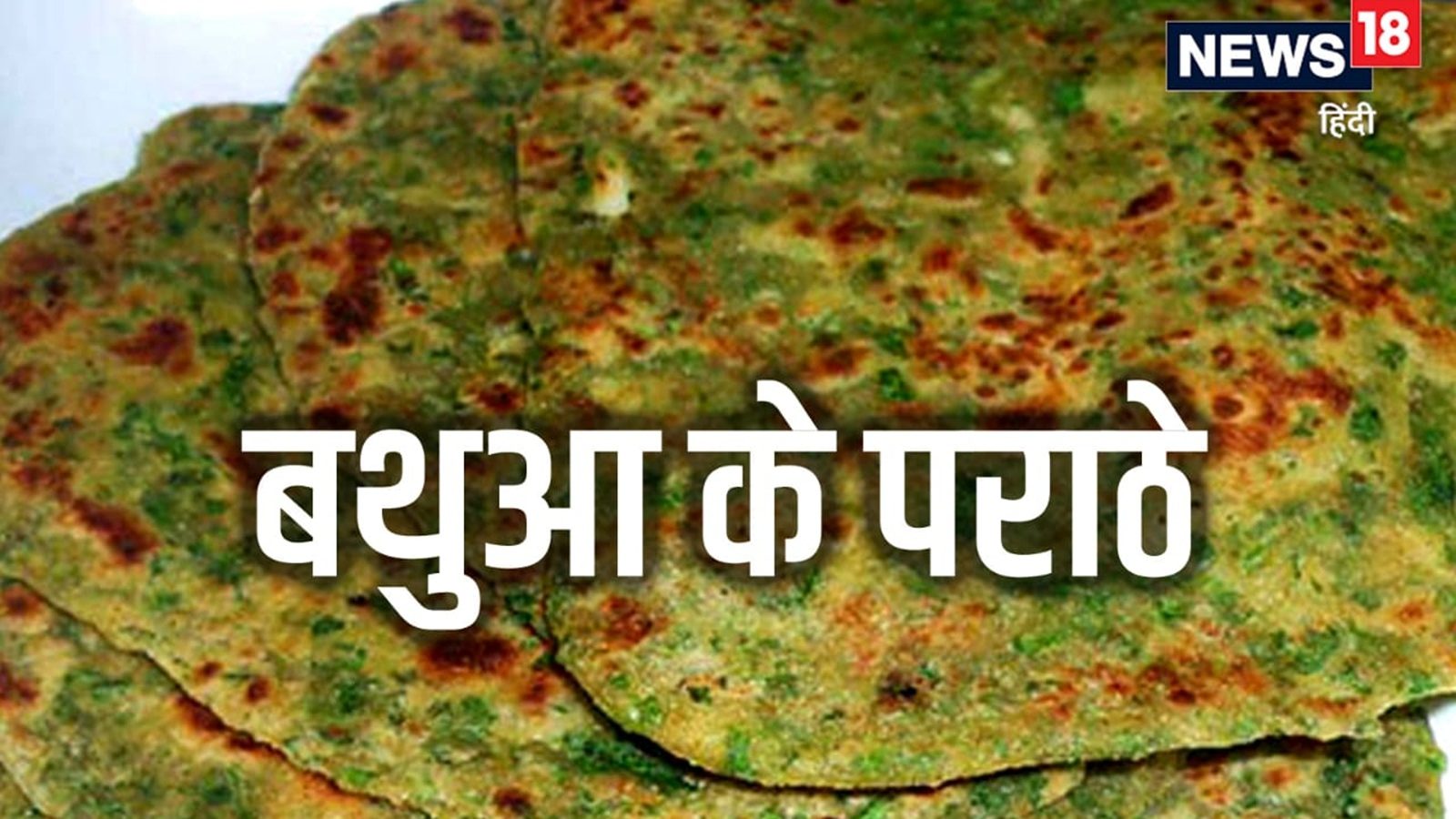 Bathua Ka Paratha Recipe: winter season (Winter Season) I Bathua ki Bhaji (Bathua Vegetable) It is eaten with great fervor. Apart from being delicious, it is also full of health. If you do not want to eat Bathua curry, then Bathua Parathas (Bathua Ka Paratha) Can also try. These are quite tasty. Bathua bhaji contains many nutrients that help the body fight diseases. In the winter season, if you have not tried Bathua paratha till now, then what is the delay. We will tell you the easy method of making it, following which you can prepare Tasty and Healthy Bathua Paratha at home.
Let us tell you that the vegetable of Bathua is full of qualities. Along with purifying the blood, it removes constipation, gives relief in dental problems, strengthens the digestive power. You can prepare Bathua Parathas for breakfast, lunch or dinner anytime.
Ingredients for making Bathua Parathas
Bathua leaves – 4 cups
Potato – 1
Flour – 3 cups
Cumin powder – 1/2 tsp
Ajwain – 1/2 tsp
Asafoetida – 1 pinch
Green chilies chopped – 2
Oil
Salt – as per taste
Water
Also read: Taste hot paneer samosas in winter, know the 'perfect recipe'
Method for making Bathua Parathas
To make Bathua Parathas, first take bathua leaves and wash them thoroughly and cut them. Now take a pan and keep water to heat in it on low flame. Put bathua leaves and potatoes in it and keep it to boil. Cover the pan from above. When the leaves become soft, switch off the gas flame. Now take a deep-bottomed vessel and sieve the flour in it. Add cumin powder, carom seeds, a pinch of asafoetida and salt to taste and mix them all well.
After this, filter the boiled leaves of Bathua and drain the water and mix it with the flour. After this, mash the boiled potatoes and add them to this mixture and mix them well. Then add chopped green chilies and mix everything well. Now knead the dough well. After that cover it with a cloth and keep it aside for ten minutes. Keep in mind that since bathua leaves and potatoes already contain water, you will not need much water to knead the dough.
Also read: Enjoy Fenugreek Paratha For Breakfast In Winter, Here Is An Easy Recipe
Now take the dough and prepare its balls. Roll out the type of paratha of whatever shape you want to eat round or triangular. Now take a nonstick pan/tawa and keep it on the gas to heat. When the tawa is heated properly, put the paratha in it and roast it. When the paratha is roasted from one side, apply oil on it and turn it over. Now apply oil from the other side. Roast the paratha till it becomes golden brown. Similarly make parathas of all the balls. Your Bathua's Healthy and Tasty Paratha is ready. Serve it with chutney, pickle or curd.
Read Hindi News see more online Live TV News18 Hindi website. Know related to country and abroad and your state, Bollywood, sports world, business News in Hindi. Us Facebook, Twitter, Instagram And Telegram Follow on.
Tags: Food, Food Recipe, Lifestyle