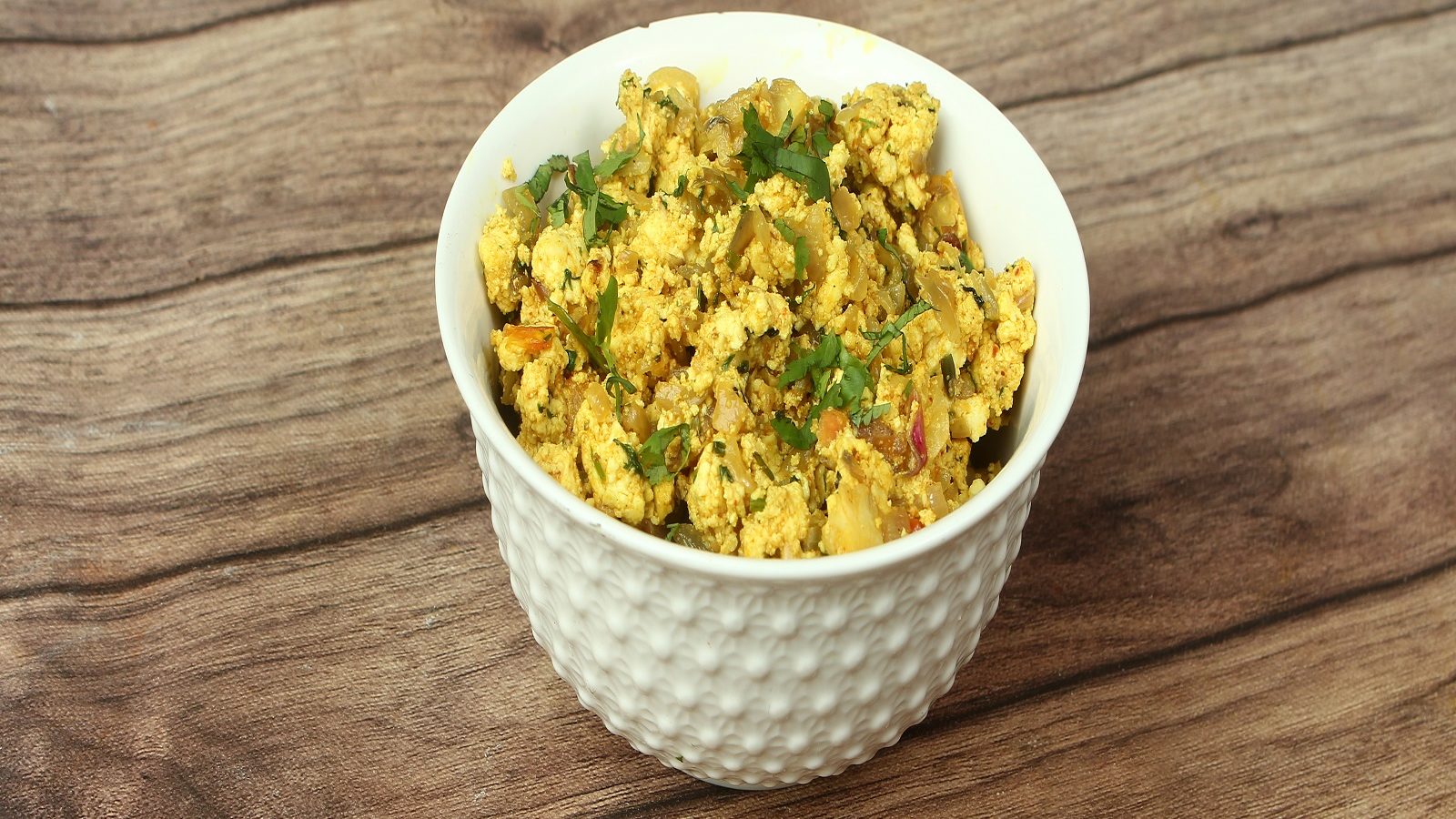 Besan Bhurji Recipe: Many people like to eat Egg Bhurji and Paneer Bhurji. Be it breakfast or lunch or dinner, the name of these two comes first in their favorite dish. This also happens because they know only about these two dishes in the name of Bhurji. But have you ever tasted the taste of Besan Bhurji?
If your mind is also filled with egg bhurji and paneer bhurji and you want to try something new. So you can replace it with Besan Bhurji. Its taste will also be remembered by your tongue for a long time. Now what things will be needed to make Besan Bhurji and what is the way to make it, let us know.
Also read: Besan ka Halwa Recipe: If you want to eat something sweet, then make Besan Halwa, the taste will win hearts
Ingredients for Besan Bhurji
1 cup besan
2 tbsp curd
1 tsp whole cumin
2 finely chopped chilies
1 finely chopped onion
1 finely chopped capsicum
1 sliced ​​mushroom
1/4 tsp turmeric powder
1 teaspoon red chili powder
1 tsp cumin powder
salt as per taste
oil as required
green coriander for garnish
Also read: Vegetable Cutlet Recipe: Enjoy the taste of 'Vegetable Cutlet' like restaurant sitting at home, you will not get such a taste anywhere
How to make Besan Bhurji
To make gram flour bhurji, first of all, filter the gram flour and take it out in a bowl. Now add curd to the gram flour and prepare a solution by adding water gradually to it. Keep in mind that this solution should not be too thick or too thin. Now heat oil in a nonstick pan and add whole cumin seeds and let it crackle. Now add chopped onion and fry it till it becomes golden. After the onions are fried, add green chilies and other vegetables and add all the spices. Then fry it for five to seven minutes.
Take care that the vegetables do not get cooked too much. When the vegetables are fried, then slowly pour the gram flour mixture into the pan and keep stirring it continuously. After this let it cook on low flame for about five minutes. Now when the gram flour starts cooking, slowly add the mixture of vegetable and gram flour and let it remain on the flame till the color of the gram flour turns golden. When the bhurji is made, then add green coriander in it and serve it hot.
Read Hindi News Online Watch More Live TV News18 on Hindi website. Know related to country and abroad and your state, Bollywood, sports world, business News in Hindi.