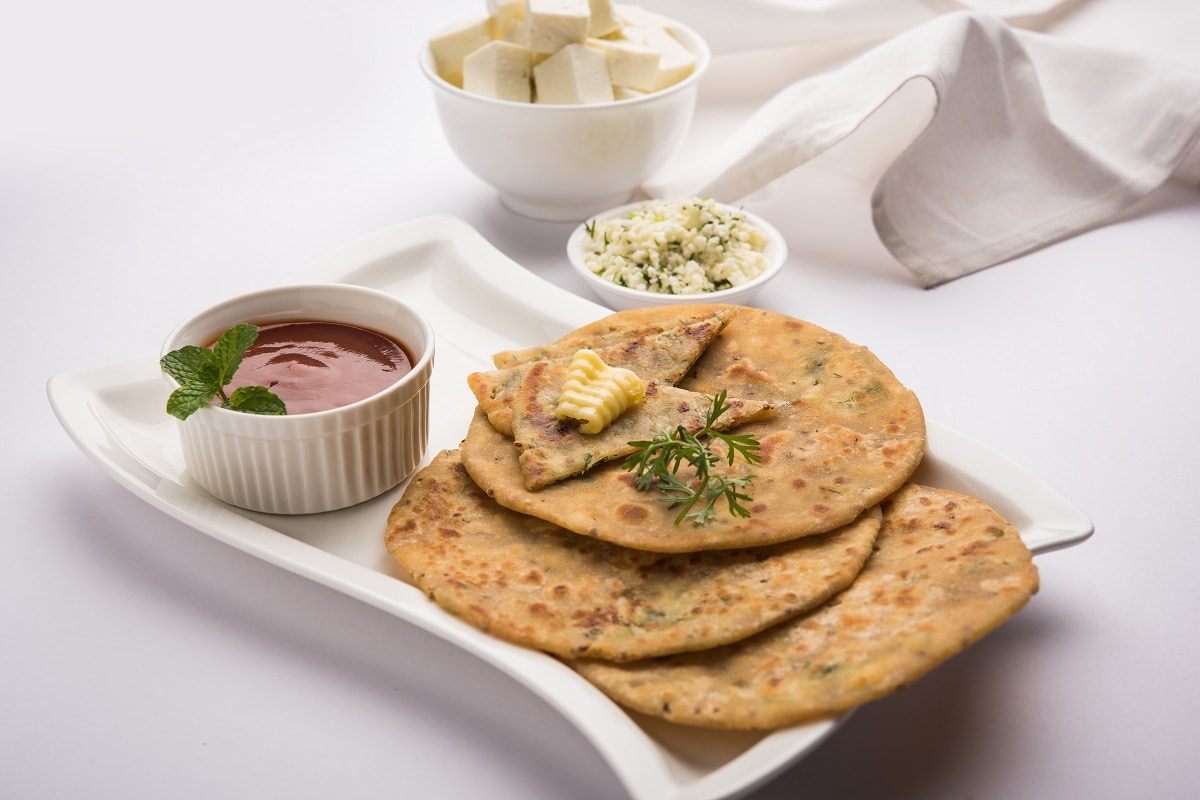 Bharwan Paneer Paratha Recipe:
If you are fond of eating both paneer and paratha then this special recipe of stuffed paneer paratha is for you. On seeing this, your mouth will get watery and its taste will make your mood. It takes some time to make it, but it is easily prepared. Also, its flavor is very much liked by the children or the big ones. So the guests have to do something special by making guest Nawaji or to feed some specials to their loved ones, this paratha is very special. Let's know how to make it-
Ingredients for making Stuffed Paneer Paratha
Wheat flour – 400 grams
Paneer – 250 grams
Ghee – 4 tbsp
Coriander – two tablespoons chopped
Green chili – 4 finely chopped
Salt – as per taste
Also Read – Make Mughlai Egg Paratha in Breakfast
How to make Stuffed Paneer Paratha
To make Paneer Stuffed Paratha, first take the flour and take it out in a big vessel, add salt and 2 teaspoons of ghee to it and knead soft dough. After this, keep it covered for some time. Then grate the paneer for stuffing and add salt, green chilli, green coriander to it. Stuffing is ready for your paratha. After this, take out a little dough from the dough and make a dough. Then roll it out. After this, keep a little stuffing on this rolled paratha and close the paratha with a light hand. Then roll it with a light hand. Also, the edges of the paratha should be pressed with light hands.
Also read – If you are fond of eating pudding, then make moong dal masala tikki
When the griddle gets hot, add some ghee to it and then roast the paratha over it. Once roasted from one side, roast it well from the other side as well. Add ghee on both sides and roast it well from all the sides. Then take it off and keep it on a plate. You can serve it with coriander or mint chutney, curd, raita or tea.