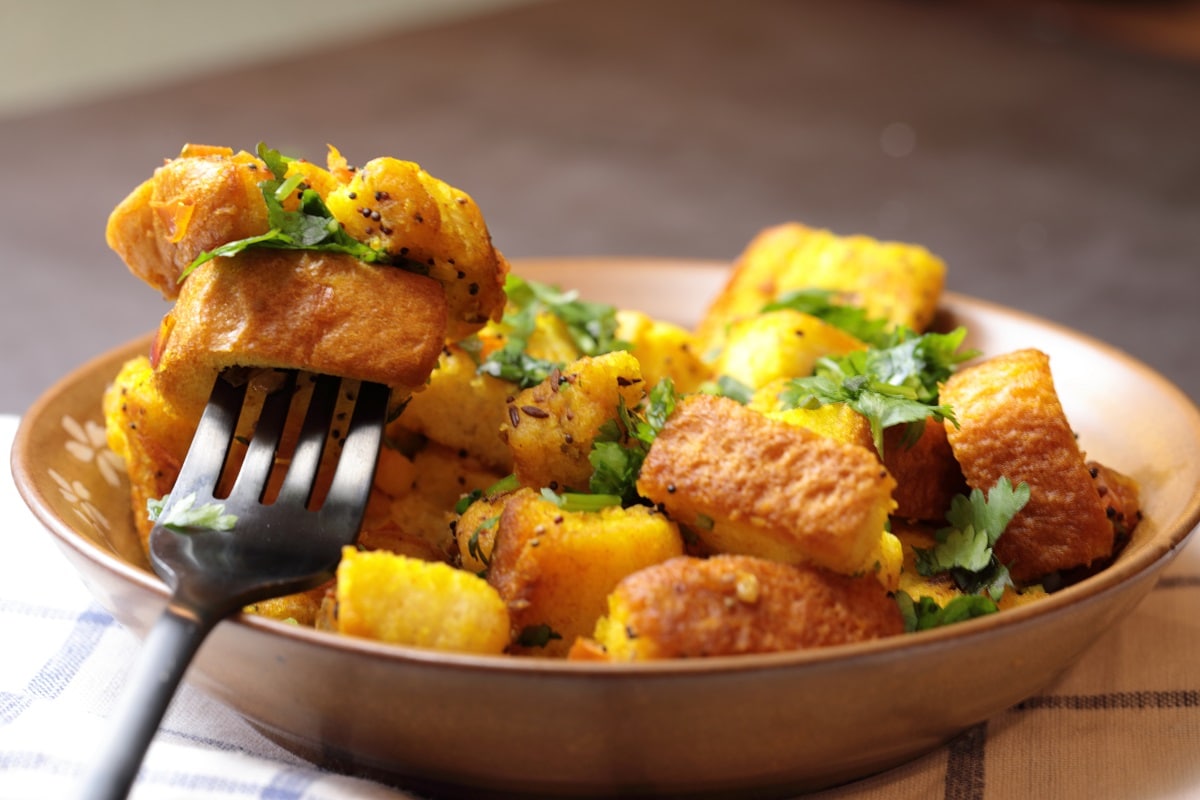 Bread Upma Recipe:
Everyone likes the taste of bread and the dishes made from it are also liked by all. Be it bread pakora, Shahi Tost or any other dish. In this case, bread upma is also a dish that can be prepared easily and in a short time. Its taste is pleasing to everyone. So this time, if you have a mood to make something different and eat it, then try it once. There is no need to bring anything from outside to make it, everything will be found in your kitchen. So let's learn how to make Tasty Bread Upma-
Ingredients for making bread upma
4 Potatoes (boiled and chopped)
Bread (chopped edges) – 4 slices
Cashew (in pieces) – 2 teaspoons
Cumin and Mustard – 1 teaspoon
Turmeric and Red Chilli Powder – 1/2 teaspoon
Lemon juice – 1 teaspoon
Onion (chopped) – 2
Green chili (finely chopped) – 2
Ginger (finely chopped) – 2 tsp
Coriander leaves (finely chopped) – 2 tablespoons
Oil – 100 ml
Salt as per taste
Also read – Make chana dal in this way, it will increase your taste
How to make bread upma
To make bread upma, first take out the sides of the bread and cut them into small pieces. Now heat oil in a pan, add mustard and cumin seeds and add tempering. Now add onion and fry it till it becomes golden brown. Add boiled and chopped potatoes and fry for a while. After this, add turmeric and red chili powder and mix well. Put bread pieces in it and stir it lightly. Take care not to break the bread. Cook till it mixes well with the spices. If needed, some water can also be added. Bread upma is ready. Garnish it with lemon juice, green chillies and coriander leaves and then enjoy it.