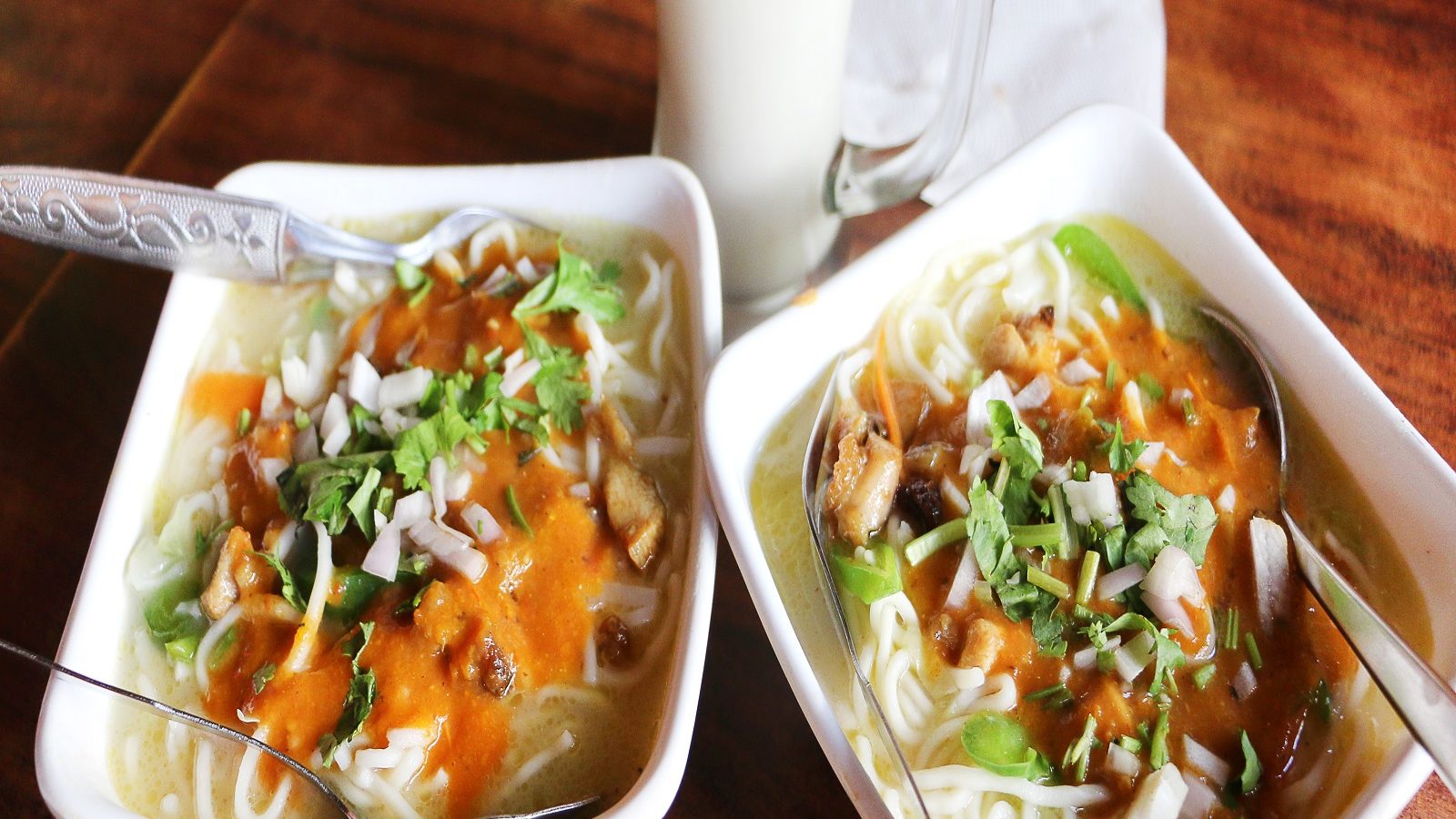 Chicken Thukpa Recipe: Thukpa is a traditional noodle soup from Tibet. It is also quite famous in Sikkim and Arunachal Pradesh. In the winter season, the fun of eating bitter thukpa is something else. Thukpa is made by mixing both vegetable and chicken. Today we will tell you about the recipe of Chicken Thukpa. Chicken Thukpa recipe is full of nutrients. It is quite easy to make it at home. Apart from chicken, carrots, green onions, garlic, soy sauce and egg noodles are added to it. From elders to children like to eat it. Let us tell you about its easy recipe.
Ingredients for making chicken spit
2 chicken leg pieces
1 onion
1 carrot
5 grams ginger
7 green onions
3 green chilies
green coriander
4-5 garlic cloves
salt – to taste
Lemon juice – half teaspoon
water – as needed
1 tsp honey
1 tsp soy sauce
2 tbsp olive oil
a handful of egg noodles
How to make chicken spit
-Separate the leg piece of chicken.
Finely chop the ginger. Similarly, cut five to six sprigs of green onions and green chilies in half.
Finely chop the garlic bud too.
Heat two tablespoons of olive oil in a pan. Shallow fry by adding chicken pieces to it.
When they become golden brown, then add chopped onion and carrot to it.
Also add ginger, garlic, green onions and green chilies.
Add salt, black pepper and green coriander on top and fry.
Add about 200 ml of water and leave the flame light for two to three minutes.
Now add the juice of half a lemon to it.
Add one teaspoon soy sauce and one teaspoon honey. Mix and cover the pan.
Leave the flame low for about 10 minutes.
Now take out the chicken from the broth.
Cut the chicken into pieces. Now add egg noodles to the broth.
Cook for about five minutes and add chopped chicken to it. Cook for two to three minutes.
-Add green onions, green chilies and green coriander and serve hot.
Read Hindi News Online Watch More Live TV News18 on Hindi website. Know related to country and abroad and your state, Bollywood, sports world, business News in Hindi.