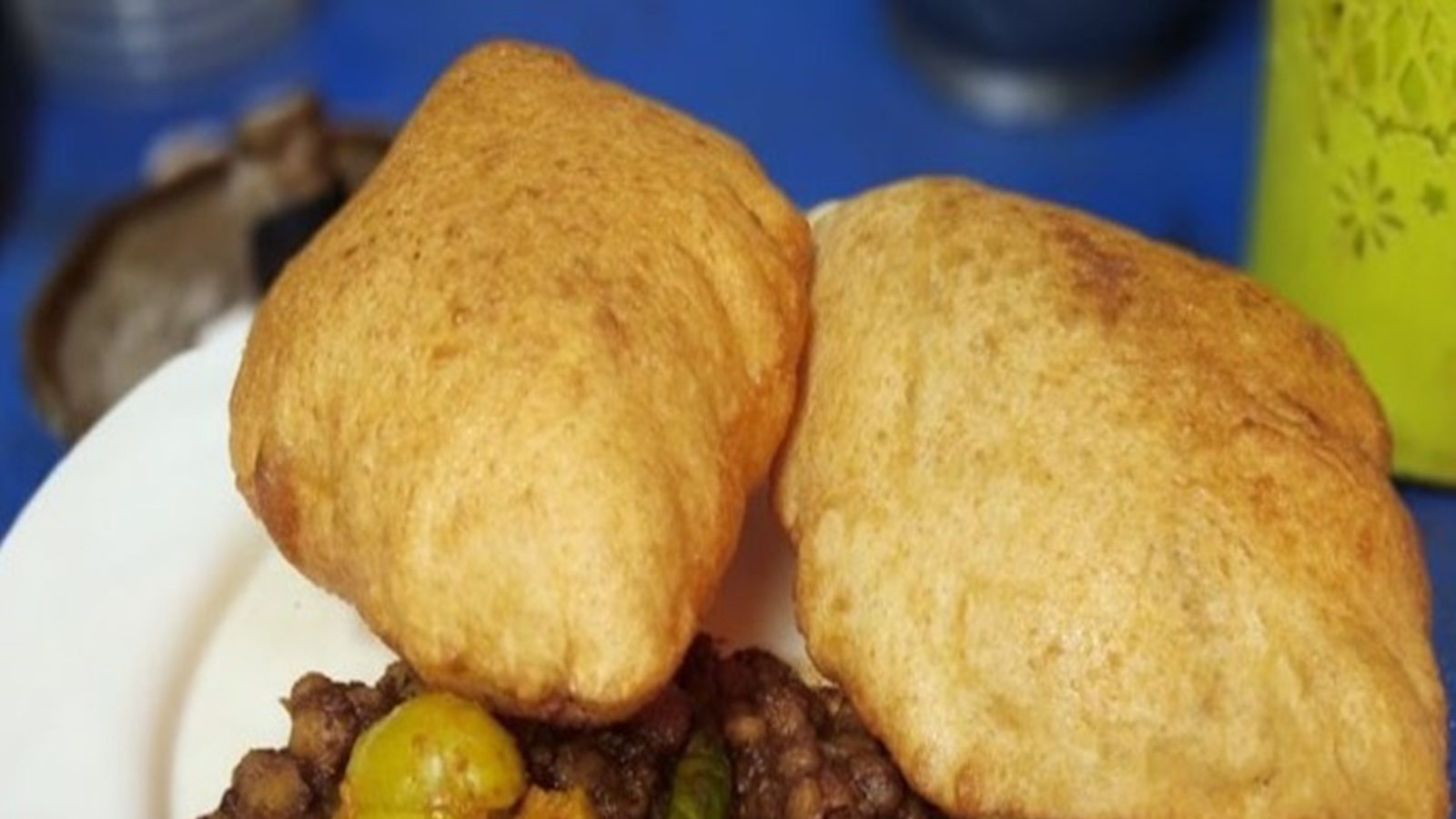 Famous Food Joints of Delhi: (Dr. Rameshwar Dayal) You must have known about the Sadar Bazar area of ​​Delhi. It is said to be the largest wholesale market in Asia, where you will find everything domestic and foreign. Traders from nearby states come to this market for shopping and buy goods and sell them in their states. Now if you come to such a big market, you will feel hungry and you will feel like eating something. So today we feed you Chole Bhature in Sadar Bazar. The specialty of these two years old shops is that this dish is made in desi ghee.
There will hardly be any Bhaturwala in Delhi who would prepare it in desi ghee. Their bhaturas are also special, so Pindi Chole is such that you will start licking your fingers while eating it. The people of Delhi are crazy about this shop, the businessmen from outside also who come to this market, they also definitely eat fried chickpeas in this desi ghee. The funny thing is that they have flavors of taste, but the style of serving is quite common.
The taste did not diminish even after sharing
Let us tell you that there are about 80 big and small markets in Sadar Bazar. One of these has two shops side by side on the street corner of the crockery market. The name of one is 'Nand Bhature Wale Di Hatti' and the other is named 'Nand Di Hatti'. Years ago, there was only one Chole-Bhatura shop, but after the split in the family, there were two shops. But let us tell you that there has been a division in the family, but there has been no division in the taste of Chole-Bhatura.
Go to any of the shops, the Chole-Bhatura will taste equally wonderful and lively, the accompanying pickles are also similar and the style of serving is also the same. In both the shops, Chole-Bhaturas are available in desi ghee, which keep blowing fragrance around.
Dal Pitti and Pindi Chole are wonderful in Bhathoor
If you go to any Chole-Bhatura shop in Delhi, you will usually find a stuffing of paneer and spices in Bhatura, but this is such a shop whose bhaturas are filled with spicy patties of moong dal. Bhathoors are fried in desi ghee. The answer to the chole here is no, the shopkeepers call it Pindi Chole. There is also a tempering of desi ghee in it.
Now see how to serve them. Chole is kept in a plate. A piece of fried potato is also placed on top of the chickpeas. Along with this, green chili, amla pickle and green chutney are added. Hot bhaturas are kept next to the plate. This method of serving has been around for years. People come, take a plate of Chole-Bhatura and eat it while standing next to it.
Here the spicy patties of moong dal are filled in the bhaturs.
The satisfaction on the faces of the people eating it shows that they are enjoying some other taste of Chole-Bhatura. Its one plate is 100 rupees. Garlic and onion are not used in their dishes.
Chole-bhature of desi ghee is being sold since 90 years
Since you have eaten a lot of chickpeas made of desi ghee, then if something becomes sweet, then the fun will increase. Sweet lassi is available in both the shops in summer, which costs Rs 50. If you go there in winter, you will get hot gulab jamuns along with chickpeas. The cost of two is Rs.50. This work of Chole-Bhatura is going on at this place since the year 1948.
At that time Nandlal Makkar started selling Chole-Bhaturas on the street. After him, his sons Surendra Prakash, Om Prakash, Chandra Prakash and Subhash took over the shop. Now third generation people are running both the shops. Every Sunday in the shop is a holiday.
The work starts at 9 in the morning and the shop goes on till 7 in the evening. Nearby Metro Station Pul Bangash Is. But from there you have to take a rickshaw. By the way, if you eat this dish after so much effort, then once wow will come out of your mouth.
Read Hindi News online and watch Live TV News18 on Hindi website. Know news related to country and abroad and your state, Bollywood, sports world, business.