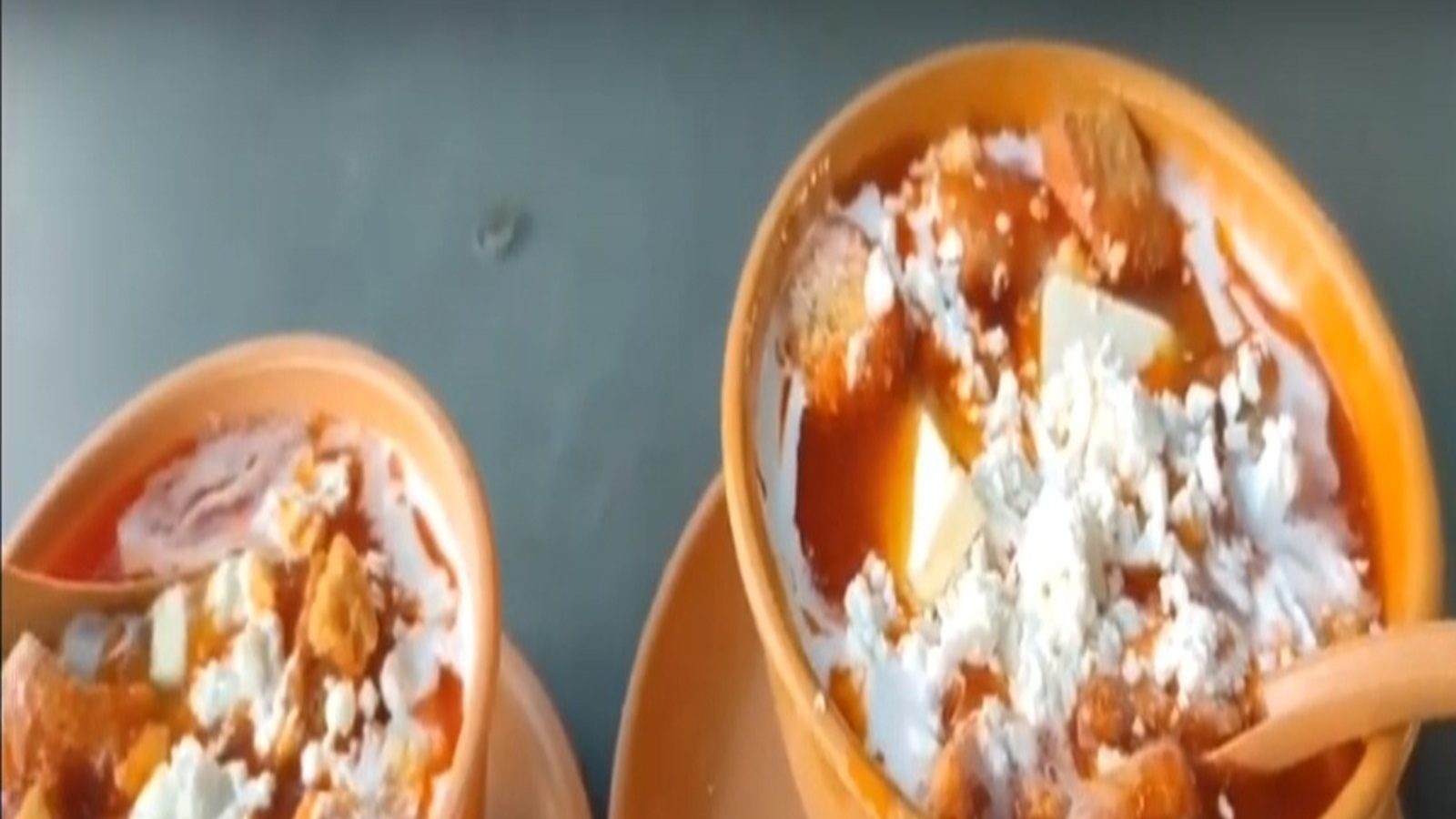 Delhi NCR Food Outlet, Tomato Soup In Delhi: (Dr. Rameshwar Dayal) Soup has never been a major part of Indian food. Generally, the practice of drinking soup in homes is less, but it is more prevalent in marriages and other functions. By the way, due to the receipt of packets of soup from different companies, the custom of drinking instant soup in homes has increased. Now due to the changing rituals and customs, the trend of soup has started increasing gradually. But there is also a 'screw' in this that although the soup is not included in the Indian dish, but if it is found, it will definitely add a tempering of Indian taste. Today we take you to such a spot, where Tomato Soup That is why it is wonderful that butter, cheese etc. have been mixed in it. This means that this soup will be hit and fit type.
Taste is different from normal soup
Avantika Colony of North West Delhi is very famous. There is also a huge market in this colony, where apart from the surrounding colonies, people from rural areas also come to shop. The outlet of 'Shubham Tomato Soup and Chap' is open on the redlight of this market. Since winter has started, the soup here can fill the heat in your body. The reason for this is that the one found here
Soup is not a normal soup. To make it tasty and healthy, it has been made special (Rich). For years, only soup was available at this shop, but on the demand of the people, there are many varieties of chaap.
It is being served, but even today the water is of tomato soup.
There is much more to soup than cream, cheese and butter
When you reach this outlet, you will see that tomato soup is boiling in the pot. Seeing its fragrance and color, your mind will start to drink it. But wait now and see it in front of you
How is it served? On demand, this very hot soup will be poured in a bowl. After that a layer of Amul cream will be spread over it. Then there will be a sprinkling of crushed paneer. because this soup
If you want to drench the taste of Punjabiyat, then bread crumbs will also be put on it.
The matter does not end there. After adding this much, a piece of butter will be immersed in it and presented to you. Now if you want to make this strong soup more delicious, then apart from black pepper powder, salt, you can spoil the fun by adding different types of vinegar (garlic, onion, green chili). The cost of this bowl is Rs 70. Drink and enjoy. If you want, this soup can be served to you even in a glass.
The price of Tomato Soup Bowl found here is Rs 70.
Also read- Delhi NCR food stall: Taste egg paratha at ITO's Deep Dhaba, there are many varieties of parathas available
Serv has been doing tomato soup since last 20 years
Nowadays, since the last five years, this outlet is also serving different varieties of chaap, which include Masala Chaap, Achari Chaap, Stuffed, Paneer, Mushroom Chaap etc. Their price ranges from Rs 170 to Rs 200. These scrumptious masala chaaps can be eaten with roomali roti, tandoori roti as well as parathas. This shop was started 20 years ago by Mukesh Gupta. From the very beginning, he served a rich taste of Punjabiyat and people liked it. He says that this is pure tomato soup, no Chinese or other spices are added to it. Beetroot paste and some sugar are added to make it simply wonderful and colourful.
Also read- Anna's hand is eating dosa-idli-sambar, then reach Madras Cafe in Rohini Sector-7
Nowadays his son Shubham Gupta is also helping in this work. He goes to college during the day and settles down at the shop after evening. Soup starts at 3 pm and can be enjoyed till 11 pm. There is no holiday.
Nearest Metro Station: Rohini West
Read Hindi News see more online Live TV News18 Hindi website. Know related to country and abroad and your state, Bollywood, sports world, business News in Hindi. Us Facebook, Twitter, Instagram And Telegram Follow on.
Tags: Delhi, Food, Lifestyle, Street Food