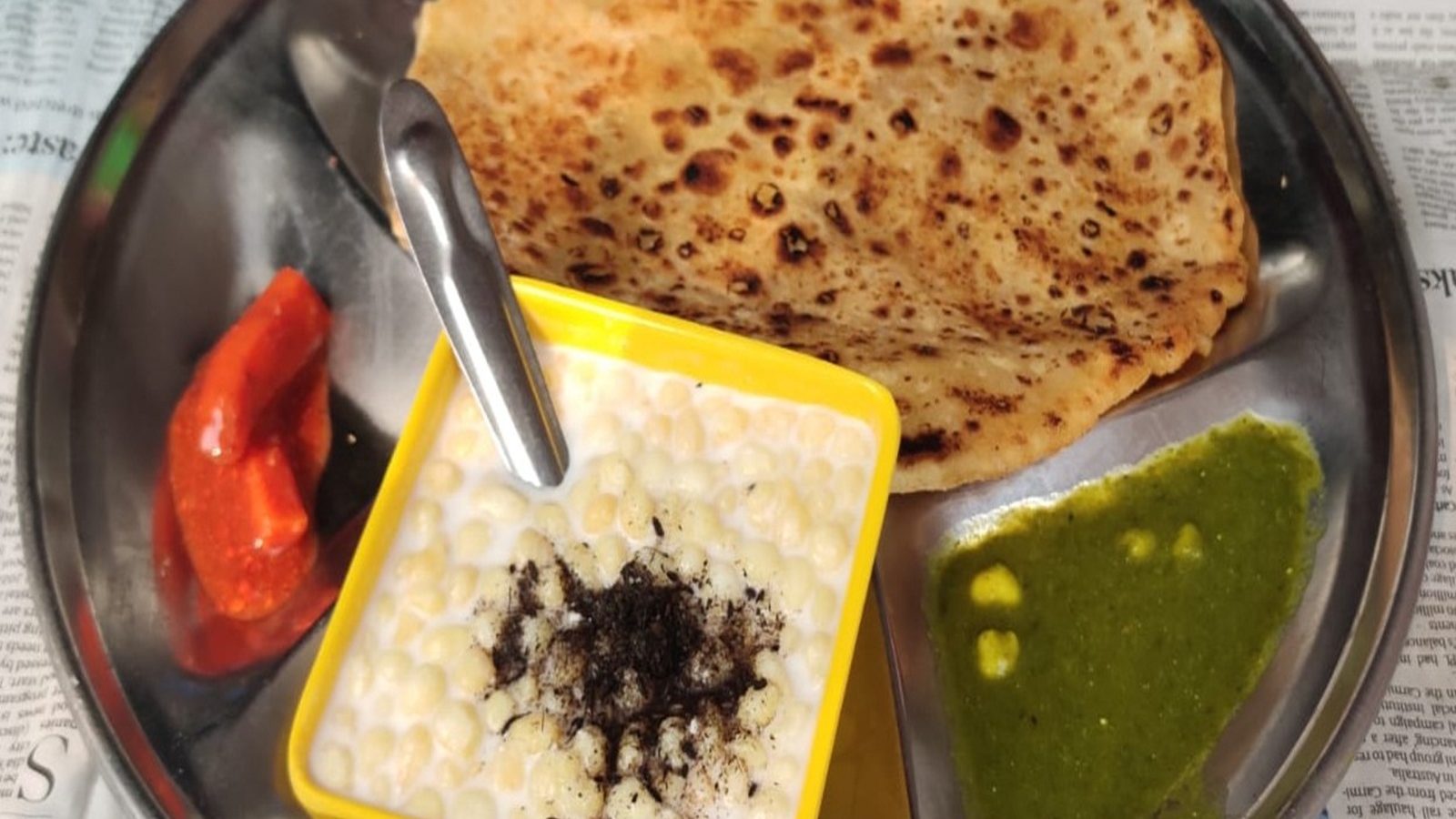 Famous Food Stalls For Anda Paratha: (Dr. Rameshwar Dayal) Paratha has always been a trend in breakfast. But the desire of the fans has made the paratha 'ubiquitous'. Now apart from breakfast, the trend of paratha in lunch and dinner is also increasing continuously. Apart from this, stuffed parathas are now being liked more. Today we are telling you about one such dhaba, which started the practice of serving parathas as street food in Delhi. This dhaba also started Anda Paratha in the capital. Once this dhaba used to run till the whole night and famous film stars and officials used to come here to eat parathas.
Many types of parathas are available
The Press Street of ITO is quite famous in the New Delhi area. Deep Dhaba is in front of Pratap Bhawan on this street. Today there are many food stalls and stalls on Press Street, but once upon a time there were only two or four such shops and 'Deep Dhaba' used to be famous among them. Actually this dish is known as Sardar Egg Paratha Wale all over Delhi. Apart from Stuffed Egg Paratha, other types of Stuffed Parathas are also available at this shop, in which Aloo Paratha, Aloo-Onion Paratha, Cabbage, Mix Veg and Paneer Paratha are available. All parathas are delicious and savory, but people show more interest in eating egg paratha on this dish.
Thick raita with paratha enhances the taste
See how to make Egg Paratha. When the stuffed roti starts to swell on the pan, then after breaking the roti with a needle, the beaten egg (spices are added to this egg to fill the taste) is entered. Then this roti with refined is baked like a paratha. When smoke flies while cooking, its fragrance tells that the egg paratha is being fried. You will also get green chutney pickle to eat it, but the real fun of eating it is with raita. The sprinkling of black salt and roasted cumin seeds in a thick raita makes it delicious. Most of the people who come to eat parathas also take raita. The cost of one egg paratha is Rs 35. Most of the parathas cost between Rs.25 to Rs.50. Boondi Raita is priced at Rs.25. If you want, you can also enjoy vegetables, roti, dal at this dhaba.
When smoke blows while cooking parathas at Deep Dhaba, its fragrance tells that egg paratha is being fried.
The shop was started by two Sardar brothers in 1968.
This dhaba in Press Street was started in the year 1968 by two Sardar brothers Tejinder Singh and Kuldeep Singh. Initially sold tea. Since in the olden times there were newspaper offices, where work was done even at night. That's why he started making parathas too. In the olden times, this dhaba used to run from 5 in the evening to 7 in the morning. There is also Mandi House next to it, so famous actors also used to come here to eat Anda Paratha. Police officers also used to come here to eat and drink at night. There was also a gathering of journalists throughout the night. This dhaba was named Deep Dhaba after the name of Kuldeep. His tone of voice was wonderful. People also used to come to listen to him. Now the responsibility of this thea lies with his son Amitpal Singh. This dhaba is open from 11 am to 11 pm. Sunday is a holiday.
Deep Dhaba was started in the year 1968 by two Sardar brothers Tejinder Singh and Kuldeep Singh.
Nearest Metro Station: ITO
Read Hindi News see more online Live TV News18 Hindi website. Know related to country and abroad and your state, Bollywood, sports world, business News in Hindi. Us Facebook, Twitter, Instagram And Telegram Follow on.
Tags: Delhi, Food, Lifestyle, Street Food