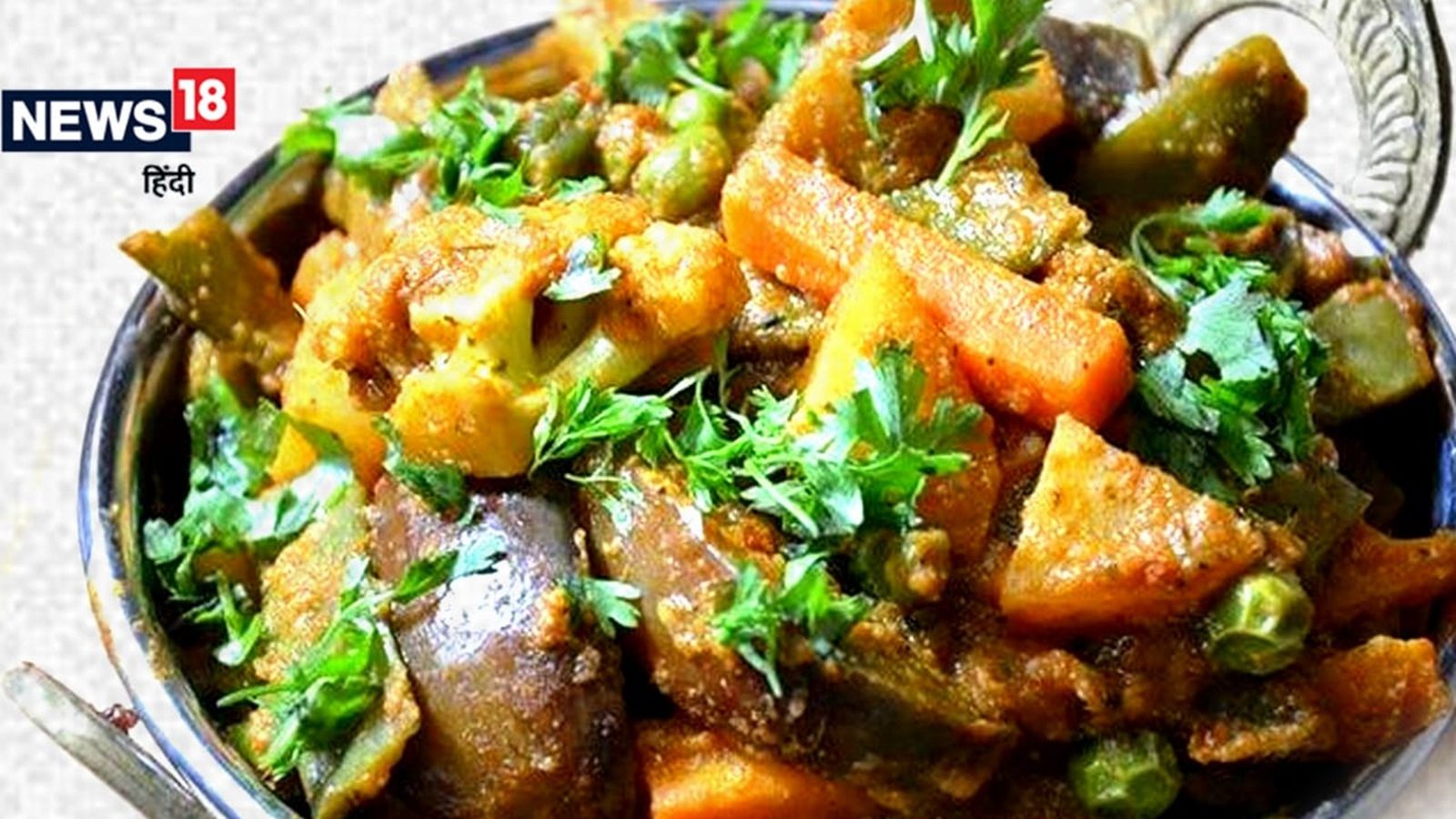 Diwali 2021 Annkoot Recipe: Govardhan Puja is performed on the next day of Diwali. This day is also known as Annakoot Puja because on this day Annakoot vegetable is offered to the Govardhan avatar of Lord Krishna. On this day, there is a tradition of offering Chhappan Bhog and Annakoot to Lord Govardhan made from cow dung in the evening. To make Annakoot, most of the vegetables present in the market at this time are mixed in small amounts and the vegetable of Annakoot is prepared. If you also want to offer the vegetable of Annakoot to Lord Govardhan in Govardhan Puja. So we tell you the recipe of making Annakoot. Let us know what is the recipe of Annakoot vegetable.
Vegetables for making Annakoot
Potato – 4
Cauliflower – one medium size
Brinjal – 2 medium size
Beans – 50 grams
Carrots – 2
Radish – 2
Radish leaves 100 grams
Parwal – 4-6
Capsicum – 2
Also read: Govardhan Puja 2021: 56 Bhog is offered to Giriraj on the day of Govardhan Puja, know its legend
Gourd – 6 inch piece
Raw banana – 2
Pumpkin – 50 grams
Tomato – 6-7
Bhindi – 5-6
Guar pods-6-7
Cowboy-6-7
Spinach – 100 grams
Peas – 50 grams
Arabic – 6-7
Green fenugreek – 50 grams
Ginger 3-4 inch piece
Green chili – 4-6
Green coriander 50 grams
Also read: What is the use of worshiping a mountain on the day of Govardhan Puja? know the reason
oil and spices
Oil – 6-8 tsp
Asafoetida – 3-4 pinch
Turmeric Powder – 1 tsp
Coriander Powder – 2 tsp
Red chili – 2 tsp
Amchur powder – 1 tsp (optional)
Garam masala – 1 tsp
Salt – as per taste
How to make Annakoot
First of all, clean the vegetables, peel them and wash them thoroughly. Then when their water dries up, then cut the vegetables into small pieces together. Cut only ginger, green chili, green coriander and tomato separately. After this, heat oil in a pan and add finely chopped ginger, green chilies and asafoetida to it. After this, put all the vegetables in the pan and mix turmeric, chilli, coriander and salt in it. Then cover it and let it cook on low flame. Keep checking the vegetables in between.
When the vegetables start melting, then add tomatoes to it and cover it once again and keep it to cook. When the tomatoes are also well cooked, then remove the lid from the pan. After this, keep the vegetable on low flame for five to seven minutes. Then mix green coriander, amchur powder and garam masala in it and switch off the gas. Annakoot vegetable is ready.
Read Hindi News Online Watch More Live TV News18 on Hindi website. Know related to country and abroad and your state, Bollywood, sports world, business News in Hindi.