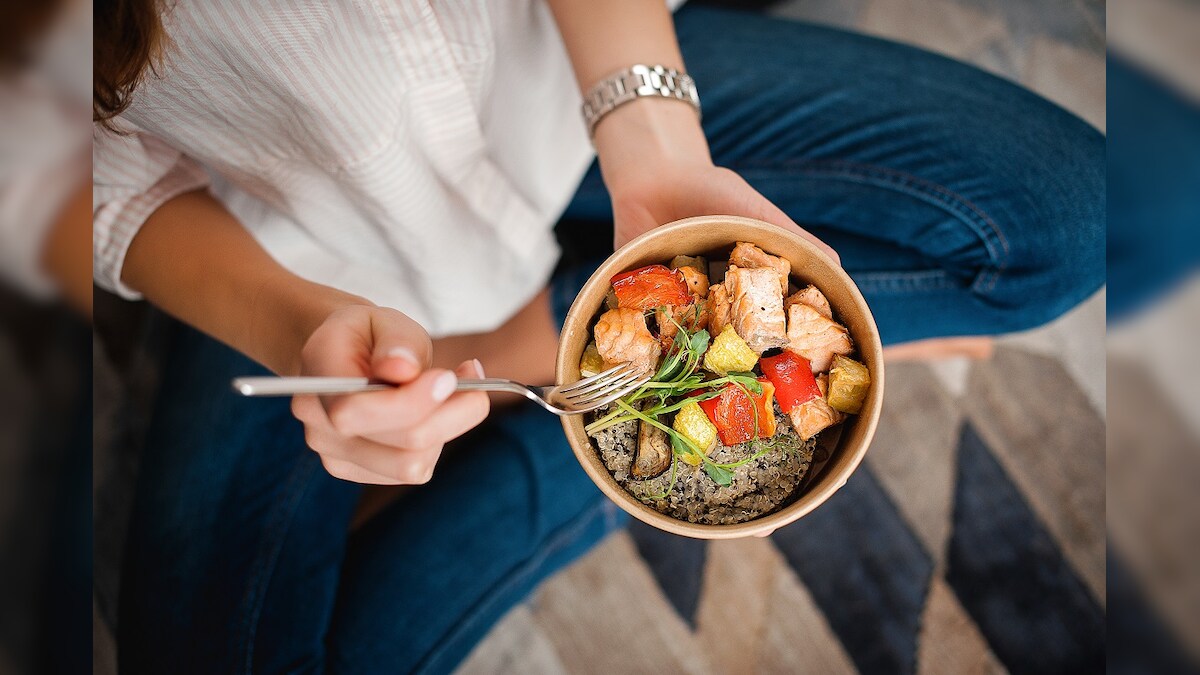 Healthy food Chart after Covid-19: Corona Pandemic has created a furore all over the world. Till now crores of people have become victims of this deadly disease, while due to this infection millions of people have died untimely all over the world. Despite being cured of corona infection, many patients are showing symptoms of different diseases. The biggest impact of corona has been on the immune system of the patients. Because of this, even after recovering from corona, patients have not been able to fully recover.
In the midst of such situations, the most important thing for people who have recovered from corona is to strengthen their immune system, because many such cases have come to the fore when despite having corona once, the patient got caught for the second time. When it happens for the second time, the corona virus takes on a more dangerous form. To avoid this condition, the cured patients need to follow a healthy food chart in the routine apart from post recovery medicines and multivitamins.
At the time of post recovery of corona, it is necessary to take a balanced and nutritious diet. This will help in getting the inner strength as well as in recovering faster from the side effects caused by the disease. According to the National Health Service (NHS), patients recovering from corona in the UK need more protein, vitamins and minerals for faster recovery and rebuilding their immunity.
Also read: Punjabi Doda Barfi Recipe: This Festive Season Make Punjabi Doda Barfi at Home, Here is the Recipe
Follow this diet chart
We all know that Vitamin C plays an important role in increasing our immunity, because with its help white blood cells are produced in the body. In such a situation, fruits and foods rich in vitamin C should be included in the diet. Grapes, Amla, Orange,
Vitamins A, E and C are abundant in lemon, guava, pineapple, spinach, black pepper, tomato, carrot, broccoli and leafy green vegetables.
Nutritionists recommend starting your day with amla juice, carrot juice, green smoothie or turmeric milk. Apart from this, the day can also be started with green tea, ginger tea.
Also read: To reduce the risk of corona, then eat a diet rich in vitamin-D
Breakfast should be light and healthy food. Oats, porridge, corn flakes, idli, plain dosa, brown bread, mixed dal cheela etc. can be included in this.
Apart from this, normal home cooked food would be better in lunch. Roti, rice, lentils, green vegetables can be included in this.
Instead of taking spicy and fried food items in the evening snacks, include items like almonds, soaked peanuts, roasted gram.
Dinner should be very light. Like homemade khichdi, thuli etc. A glass of warm milk should also be drunk a little before bedtime.
Apart from all this, five to six types of fruits should be eaten in a day to increase immunity rapidly. It can also include mango custard, watermelon salad, banana, vegetable juice and vegetable raita.
Read Hindi News online and watch Live TV News18 on Hindi website. Know news related to country and abroad and your state, Bollywood, sports world, business.