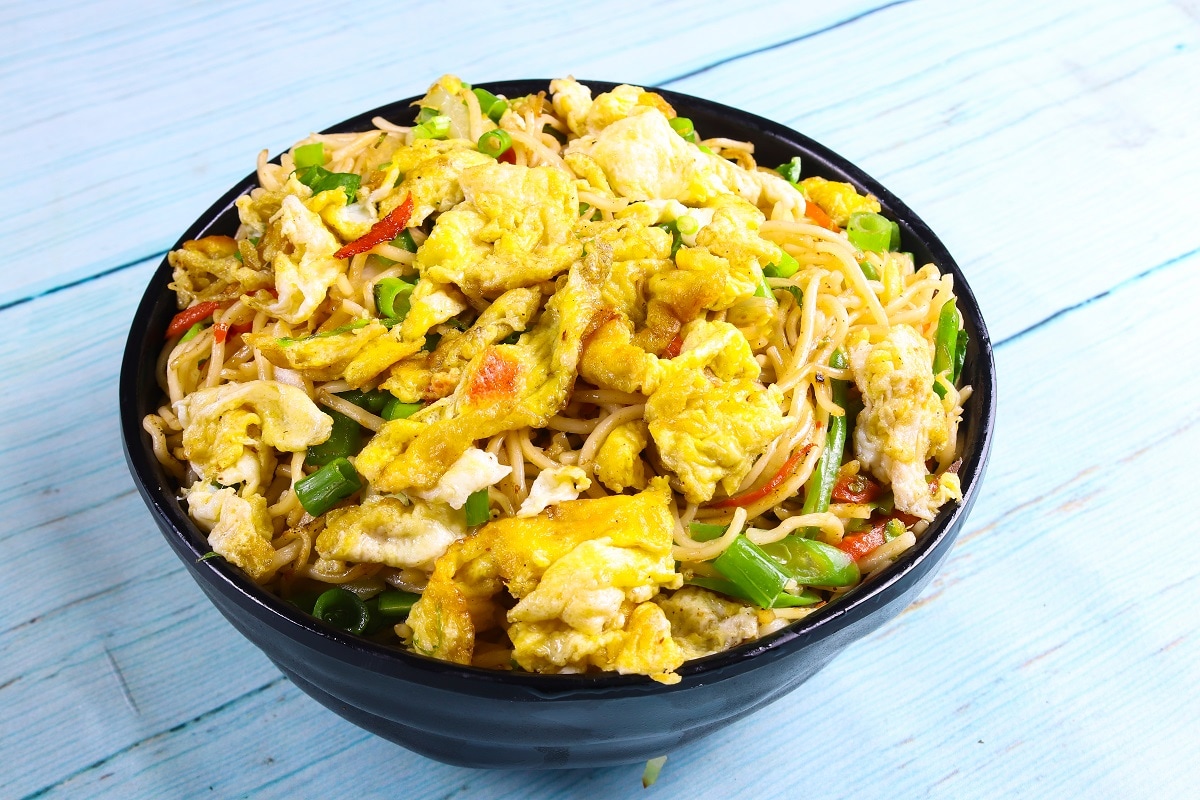 Egg Noodles Recipe:
Children love to eat noodles and in such a situation, what to say if they get to eat egg noodles at breakfast. It is very easy to make egg noodles at home. You can prepare it in a very short time and it is very tasty in food. Elders also prepare and eat instant noodles on hunger. Let us tell you about its easy and quick recipe.
Ingredients for making egg noodles
Noodles – 300 grams
Eggs – 3
Ginger paste – 1/2 teaspoon
Black pepper – 1/2 teaspoon
Vinegar – 1/2 teaspoon
Soya Sauce – 1 teaspoon
Salt-wise
Onion paste – 1 teaspoon
Green chili – 3 finely chopped
Green Vegetable – 1/2 cup (optional)
How to make egg noodles
First of all, after heating the water in a vessel, boil the noodles for a while and filter the water and take out the noodles.
On the other side, put ginger paste and onion paste with egg in another vessel and mix it well.
Now you heat oil in a pan. After heating the oil, add the egg mixture and fry it for a while.
After this, heat oil in a pan, add noodles, vinegar, salt, soy sauce and green chillies and fry it.
After about 5 minutes, add roasted eggs to this mixture and cook for a while and turn off the gas.
– Ready and tasty and amazing egg noodles.