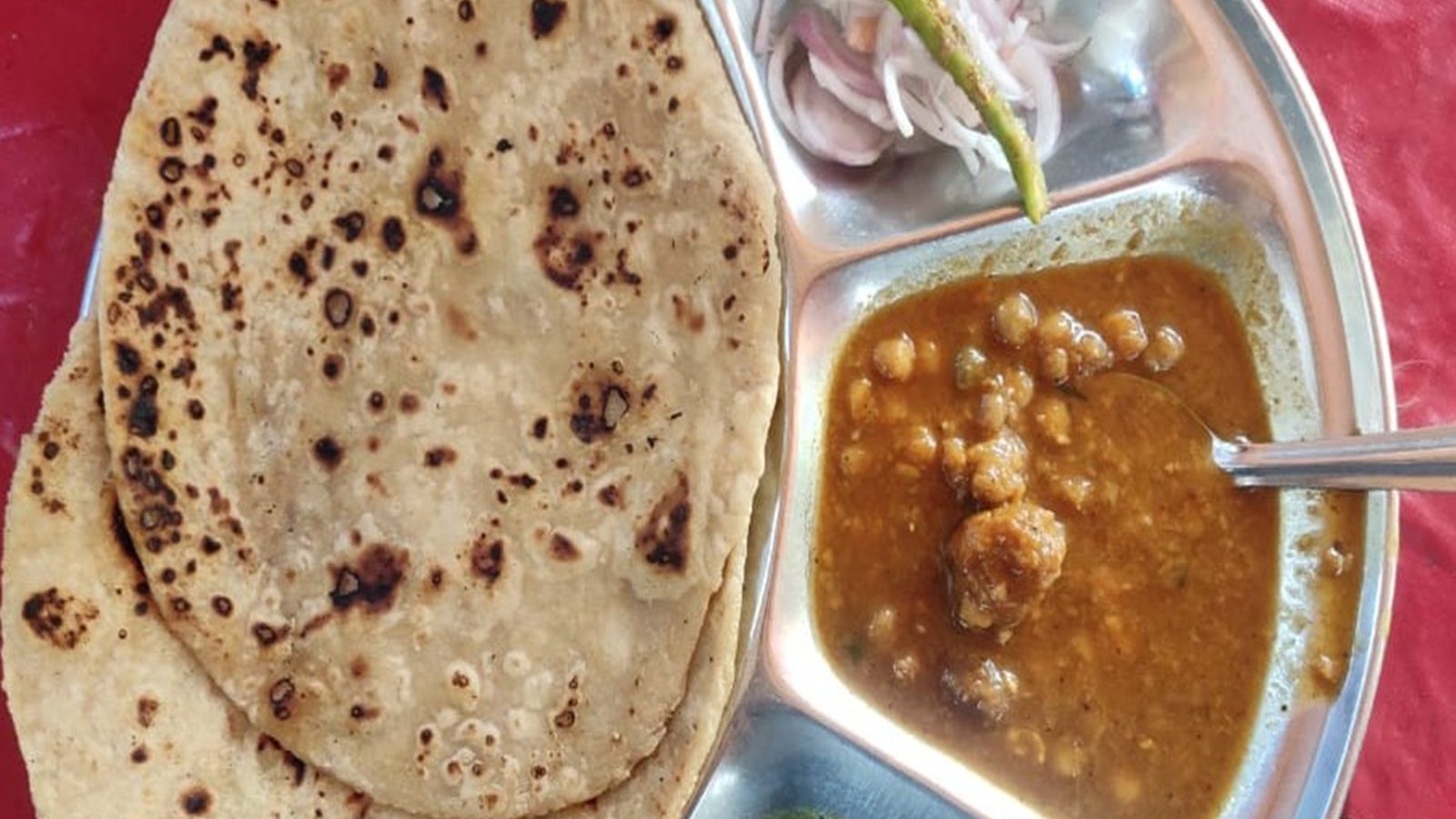 Delhi Food Outlets: (Dr. Rameshwar Dayal) Today we take you to the VVIP area of ​​New Delhi area. Stuffed Aloo Parathas can be enjoyed at affordable rates in this area with the chutney of chickpeas. If you want, you can also enjoy Chole-Rice on this dish. The size of soybean in these chickpeas gives it a different flavor. Cold and hot beverages are also present with the food. If you think that raita can be enjoyed with parathas, then it is present and if you want to have hot tea with it, then it will also be available. Since there are huge offices of the Government of India in this area, then in the afternoon, government officials and staff also come to enjoy this place.
Here is the selective menu
The VVIP area we are talking about in New Delhi is the area outside Shastri Bhawan. On one side of it is the Parliament, behind it is the Nirman Bhawan, in front is the headquarters of the Youth Congress and on the other hand the Central Government.
of even larger offices. Outside the exit gate of this Shastri Bhawan, the decoration of 'Gupta ji Paratha Wale' is decorated. Surprisingly it has been going on in the same place for the last many years.
When you reach this place, you will see potato stuffed parathas frying on a big pan on one side, then you will see the thick fried vegetable of chickpeas getting hot in the paratha on the coals of Sigdi. Pea rice will also be kept on one side of it. This is just a small story of this place.
The thia of 'Gupta ji paratha wala' adorns outside the exit gate of Shastri Bhavan.
Hot parathas, chickpea curry tempts
Eat anything on this dish, everything is fresh and hot. You order parathas. In a steel plate, two hot parathas filled with potatoes, hot fried white chickpeas and soyabani sticks on top, which make a different flavour. Along with this, green chutney, green chili pickle and chopped onion will be available. If you want, you can also enjoy Chole-Rice on this dish. This plate is only 30 rupees. Along with cold hot is also present.
The shop is being operated here since 1972.
If you think that a full glass of raita will be fine to digest or if you want to keep the body and mind warm and hot, then strong ginger tea is also available. This drink is spot on for ten rupees. Place the plate on the grill wall of Shastri Bhavan and enjoy. During lunch time in the afternoon, when there is a lot of activity in this area, the staff of government offices, security personnel also come to this place to eat this hot dish.
Many people reach here to eat potato stuffed parathas.
It is going on in VVIP area since 1972.
This thea was started in the year 1972 by Rambabu Gupta, a resident of Paharganj. After him, this place was handled by his son Subhash Gupta for years. Very spot on answer was Gupta ji. He had affinity with leaders and officers. Today this shop is being run by his wife Rekha Gupta and son Anubhav Gupta as the third generation. He said that the spices and taste are the same as what Grandfather had told and fed. It is not a spicy affair, as the VVIP has a different taste according to the region. Parathas start to be served at 9 in the morning and end by 5 in the evening. The tea season lasts till 7:30 pm. Since it is a government area, Sunday is a holiday.
Nearest Metro Station: Central Secretariat
Read Hindi News see more online Live TV News18 Hindi website. Know related to country and abroad and your state, Bollywood, sports world, business News in Hindi. Us Facebook, Twitter, Instagram And Telegram Follow on.
Tags: Delhi, Food, Lifestyle