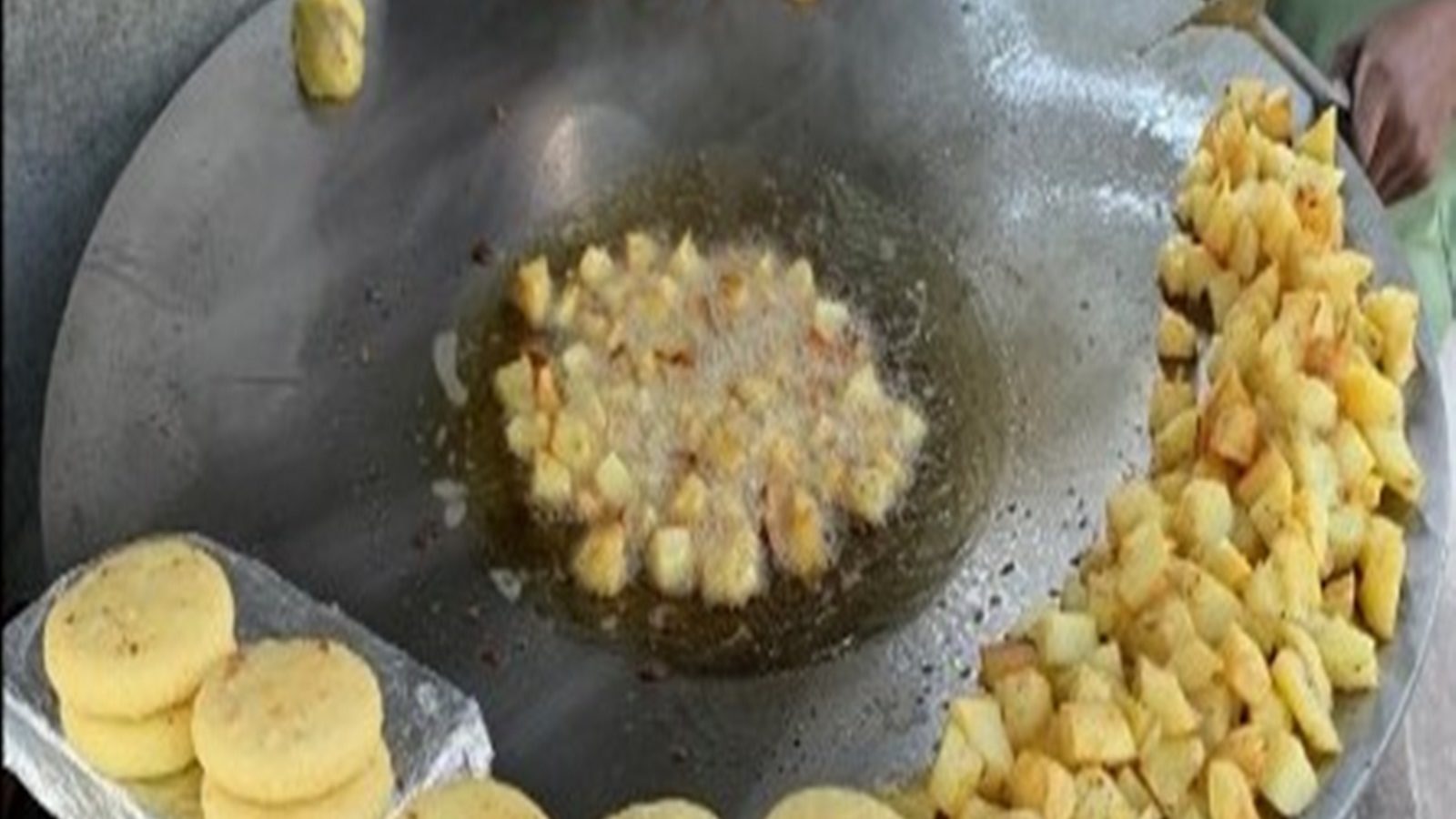 Delhi Food Joints: (Dr. Rameshwar Dayal) Connaught Place, the heart of Delhi, has a different work culture. There has been no change in this culture over the years. You already know that Connaught Place is a completely commercial area, there are offices of hundreds of government, non-government, big companies too. A thought or habit of their employees remains. Disposal of food brought from home in lunch time and after that
Have some more food and drink while visiting Connaught Place. To welcome such people, food and drink shops, stalls, phads and kiosks will be seen everywhere in this first 'mall' of the country. These employees come here, eat and drink some, some gossiping and by doing some things about the boss and the office, they get angry.
This system has been going on here for years. For such people, there is a famous thia in Connaught Place, whose chaat is eaten by upset-unhappy employees, making their tongue and mind spicy so that the bitter words of the boss can be forgotten.
Potatoes are fried twice
When you reach Kasturba Gandhi Marg in Connaught Place, you will see the name of 'Pappu Chaat Bhandar' at the exit gate of Surya Kiran Building. It will not be an exaggeration if we want to give it the title of the famous chaat of Connaught Place. The taste of this year-old chaat is the same as that of years old, just you have to see whether you want to eat spicy, spicy, sour-sweet or what kind of chaat. With the changing times, some other dishes are also being served on this official dish, but the taste is of potato chaat.
The identity of this dish is from Aloo Chaat.
Since the identity of this dish is from potato chaat, then chaat is prepared from potatoes of the best quality. Potatoes are first cut into small pieces. In a refined pan on a big pan, fry it once lightly and keep it aside. When the customer comes, once again these potato pieces are fried till they are crispy and golden, so that the potatoes get 'life'.
Fresh fruit chaat is also available
These fried pieces of potato are put in a couple of special spices first, then green chutney, red chili chutney or sweet chutney is sprinkled on it according to the taste of the customer. If the customer wants to eat more spicy, then once again the spice is roasted. It is mixed after adding lemon juice, then it is served with wooden sticks. While eating, you will feel that you are eating a dish of your choice in the form of aloo chaat, in search of which one is roaming in Connaught Place. Chaat of fresh fruits is also available at Thee. Some employees are fans of it.
The cost of fruit chaat is Rs 50 per plate. If you want bigger size then it is available for Rs.70.
Their price is 50 rupees a plate. If you want bigger size then it is available for Rs.70. Now Aloo Tikki is also being served here. These tikkis are also fried twice. When these tikkis filled with peas and cheese are served by adding curd, sour-sweet chutney and spices, then the tongue and mind start feeling excited. The cost of one plate of aloo tikki is Rs.60. By the way, juices and shakes are also available on this government shop.
No compromise on taste and quality
This government festival was started by Shri Bhagwan Swaroop Gupta about 50 years ago. He named Thee after his younger son Pappu, who passed away. People will tell about this chaat shop all over Connaught Place. Nowadays this shop is being handled by his sons Rameshwar Gupta and Rakesh Gupta (Pappu). He said that the standards set by his father years ago regarding taste and quality, are being followed even today. That's why there are the flames of chaat. Potatoes of good quality are being bought even today, apart from this, spices and other items are being prepared on their own. Thiya starts at 10 am and chaat can be enjoyed till 9 pm.
Nearest Metro Station: Janpath and Barakhamba
Read Hindi News Online Watch More Live TV News18 on Hindi website. Know related to country and abroad and your state, Bollywood, sports world, business News in Hindi.