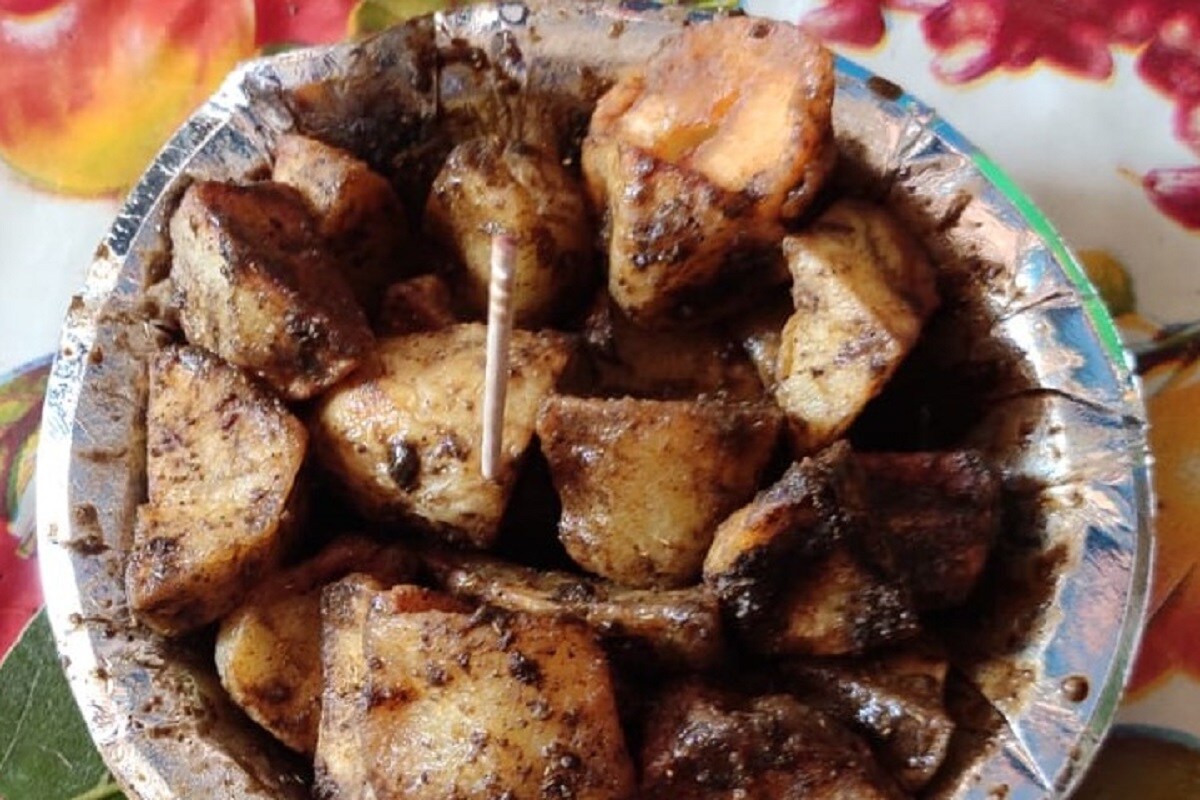 (Dr. Rameshwar Dayal)
Famous Food Joints of Delhi: You stand in the historic Chandni Chowk market, holding a couple of spicy chaat in your hand. With the matchstick, you are picking up the chaat and putting it in your mouth. Richly spicy chaat, dissolving in the mouth, is reaching the mind-brain of a different flavor. During this, you may be watching Chandni Chowk market while eating chaat, listening to the chatter of rickshaw drivers among themselves, enjoying the bids of the agents of the shops requesting the tourists to buy the goods. If a special 'jumla' of Old Delhi is heard coming out of the mouth of a big B passing through the market, then tell what else do you want. You may ask, what is the issue of this chaat? So we want to tell that even before independence, a chaat shop in Chandni Chowk main market is still the pride of this place. The special thing is that even years ago chaat was sold in this shop and no matter how much the era has changed, even today chaat is being available at this place.
The smell of crispy potatoes and spices frying gives the address of this place.
When you pass through the main market of Chandni Chowk, after crossing the historic Fauvara Chowk, on the right and next to the outlet of Haldiram is the old and magnificent building of the Bank of India. It is also called Baradari. You will see the name of 'Bishan Swaroop Chaat' in the corner next to this bank. Whenever you reach this place today, you will see some chopped potatoes frying on a big pan. The smell of crunchy potatoes and spices will make you feel that you have indeed reached the old chaat shop of this historical market. Nothing other than chaat is sold in this shop. The three types of chaat here are very famous, in which there is a chaat of crispy potato, apart from this, there is a mix chaat of seasonal fruits and crunchy potatoes. Both of these cost Rs 50.
Also read: Have you ever eaten spicy peas on top of crispy shortbread, must visit 'Jai Maa Durga Chaat Corner' in Patel Nagar
Apart from this, the chaat of crispy potatoes and boiled chickpeas (Rs 60) also gives fun to the tongue. The way of presenting them is years old. Many types of spices are mixed in both by adding chaat. Then the lemon is squeezed through a sieve made of coconut shell. The chaat lying in the two is mixed with spices by tossing it in the old style. Then after putting a matchstick on the chaat, the dona will be placed on a green leaf and handed over to the customer. You can also eat the remaining chickpeas in the chaat from this green leaf.
If you get sweet potato chaat, then potato-kachalu chaat will also appeal to you.
We told that while eating chaat on the main road of Chandni Chowk, you can also enjoy the color of Chandni Chowk, so when you face the right side in this food, you will be seeing the historic Red Fort and if you turn your face to the left, then years The view of the old Fatehpuri Masjid will be visible. Believe me, you cannot get a glimpse of such a sight while eating the spicy chaat of Old Delhi. Two-three types of chaat are available at this shop, in which fruit only fruit chaat is priced at Rs 80, sweet potato chaat is Rs 60 and potato-kachalu chaat is also priced at Rs 60.
This chaat shop is from the year 1920, inherited the spice formula
This chaat shop is decorated since the year 1920. Earlier, Lalluram ji, who ran the shop, used to sell chaat on Chhabe. Then found Thiya outside the bank. After this this shop was started by his son Bishan Swaroop. Now Nandkishore, a member of this family, is handling this shop. He says that the confluence of many spices gives our chaat a different and wonderful flavor. We have inherited the formula of spices. This masala is prepared at home since years.
Also read: If you want to eat spicy pav-bhaji like Mumbai, then reach for 'Arjun Pav Bhaji' of Model Town
This clean shop starts making chaat at 12 noon and till 10 pm people can enjoy variety of different chaat there. You have to eat the chaat either standing or sitting on the steps of the bank. At first, chaat could be enjoyed by sitting on a small mud here, at present this facility is postponed due to Corona. Every Sunday is a holiday at the shop.
Nearest Metro Station: Chandni Chowk
Read Hindi News online and watch Live TV News18 on Hindi website. Know news related to country and abroad and your state, Bollywood, sports world, business.