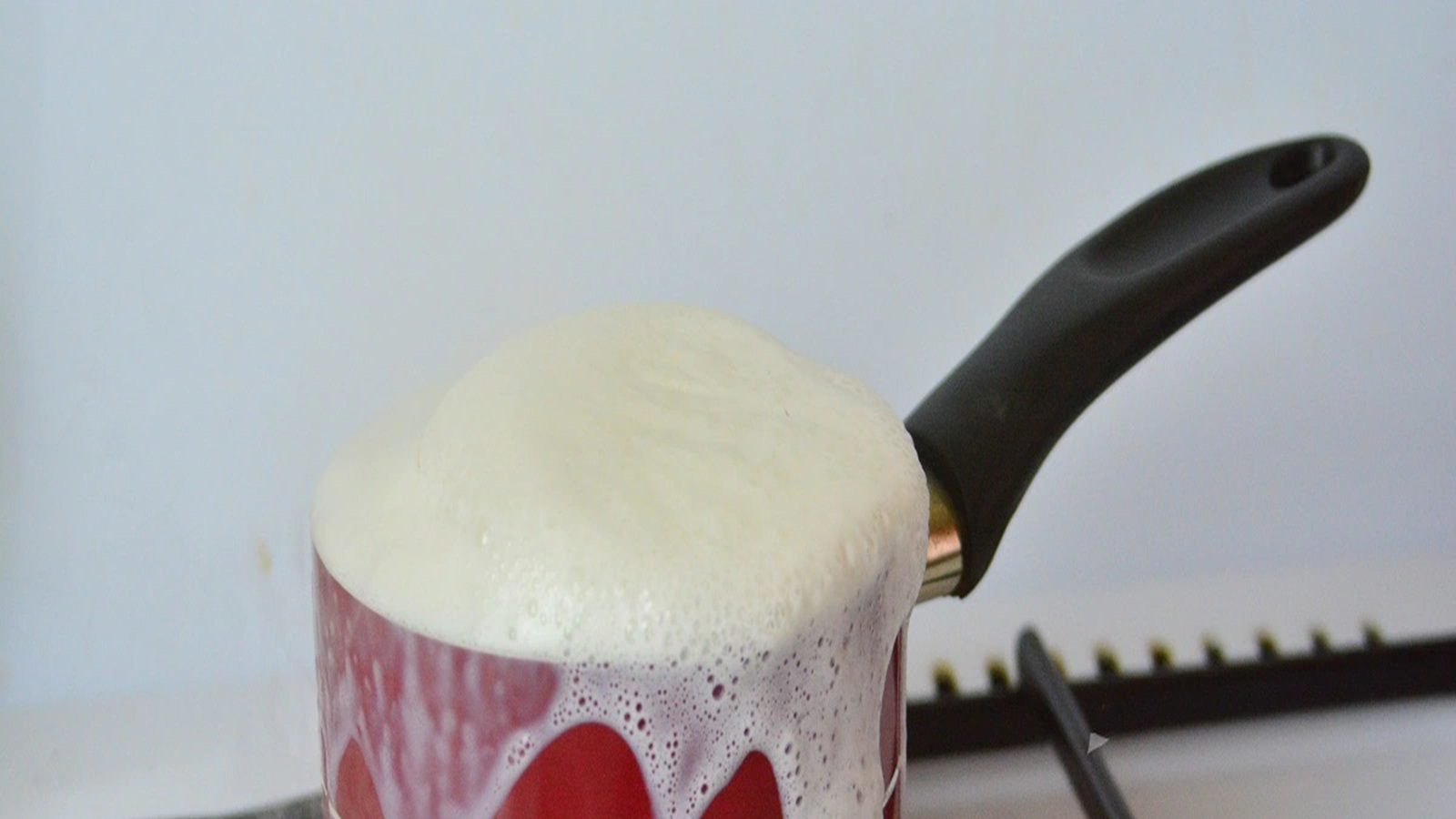 Milk Boiling Tips: Milk is used in every household. Whether it is cow's milk or buffalo's, the day usually starts with tea made from milk. Raw milk is always used after boiling it. Boiling milk in homes is not considered a big task. However, many times it happens that due to the time taken in boiling milk, attention gets distracted. Because of this, when milk comes to a boil, it spills out. Such an incident must have happened to almost every person at one time or another. Even the elders of the house do not consider the spread of milk as a good sign.
Sometimes milk also sticks on the tray. This is a simple problem, but whenever there is a shortage of milk, there is tension in the mind. Today we are going to tell you some tips to overcome this tension, by following which you will get rid of the problem of falling milk to a great extent.
1. While boiling milk, it is important to keep some things in mind, one of them is to boil the milk at the right time and temperature.
2. When the milk is boiled, put a spoon in it, this can prevent the milk from falling out of the pot. When milk boils under pressure, it falls out of the vessel. By inserting a spoon, a place is made for the escape of steam, due to which the milk does not fall.
Also read: Rasgulla Chaat Recipe: Have You Tried Rasgulla Chaat? Have fun making it like this
3. If you use a double boiler while heating the milk, then the milk does not fall down even when it is heated. Heat water in a big container and keep milk in a small container and heat it, then the milk will not dissolve.
4. If a little ghee is applied on the upper part of the milk pan, then the milk will not dissolve. Due to the lubricity of ghee, milk does not fall out of the vessel.
5. While boiling milk, sprinkle water in it when it starts foaming. Even by doing this, milk does not spill out of the pot.
Also read: Baingan Bharta Recipe: Make Baingan Bharta For Lunch Or Dinner, This Is The Perfect Recipe
6. Even if a wooden spoon is placed over the pot of milk, the milk does not boil and fall out. The ladle is placed in such a way that it is covering both the sides of the vessel.
7. If you use a thick bottomed vessel to boil milk and pour some water in the pot before pouring the milk, even then the milk will not come out of the pot.
Read Hindi News Online Watch More Live TV News18 on Hindi website. Know related to country and abroad and your state, Bollywood, sports world, business News in Hindi.