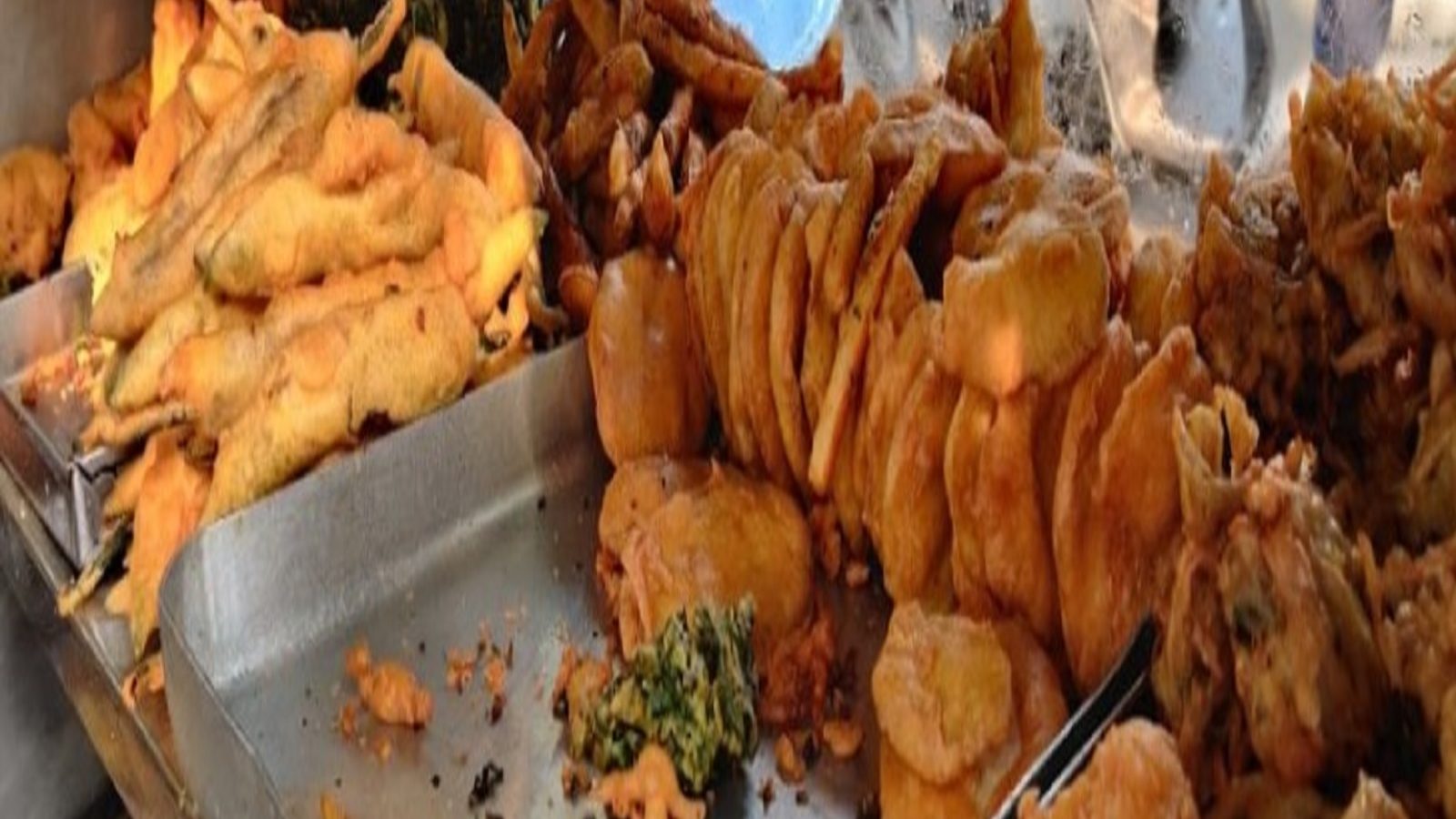 (Dr. Rameshwar Dayal)
Famous Food Joints Of Delhi-NCR: It is mentioned that when pakodas are eaten, the mouth gets watery. By the way, there is an old relation of pakodas with rain too. That's why it used to be that as soon as it rained, the sound started rising from the house that if we get hot pakodas to eat today, then it will become a season. But the dumplings have now overcome the weather and are not limited to rain. Now you can get hot, spicy pakodas in any season, the fun of eating doubles. Today we are taking you to such a dumpling vendor, where traditional dumplings are being sold, their soya chaap pakodas and french fried pakodas are also earning a name. The special thing is that the taste in these dumplings is Indian, that is, very spicy. If there is green and red chutney together then it is bliss.
Different varieties of dumplings invite people to their side
The Hari Nagar area of ​​West Delhi is very famous. In this residential area, near GTBIT College and Swargashram temple, there is a stick of 'Bindra Pakoda Wale'. Its dumplings have become very famous in the area, so people from far and wide also come to taste the pakodas. The variety of pakodas that should be there is present at this place. Like mix pakodas, potato bread dumplings, potato, spinach, onion, cabbage, green chili etc.
Also read: If you want to eat Pizza, Macaroni, Veg Mince Samosas, then come to 'Ramji Variety Samosa' in Palam
People are not only crazy about these dumplings, but they are also eager to eat those dumplings, which are different or are of some 'continental' type, like lotus cucumber dumpling. It is seasonal but full of flavour, apart from soya chaap samosa and french fries. One dumpling gives the fun of non-veg, while the other is so crisp that even the teeth have crispness.
Frying twice, hot pakodas are served with chutney.
His sandwich bread pakoda is also earning a lot of name. A spicy slice of potato, paneer in bread gives a different taste to this dumpling. Roughly, you will get about 12 varieties of pakodas on this dish. But whenever you place order, only hot will be offered. Actually, all these pakodas are made separately and lightly fried once. You will go, the variety of pakodas you ask for, it will be fried again in oil. Then it will be put in a paper plate. Chaat masala will be sprinkled on top.
Then separately it will be presented in a pair with green chutney and red sweet chutney. You will eat and get giddy with the different tastes. Two potato bread pakodas are worth Rs 30, two sandwich bread pakodas are worth Rs 50, apart from this, 250 grams of potato, spinach, cabbage, onion, chili, French fries are worth Rs 60, paneer dumplings for Rs 100, 250 grams, lotus cucumber 75 and two pieces of soya chaap pakodas are available for 50 rupees.
Also read: Dosa-Idli-Sambar is the food of Anna's hand, then reach Madras Cafe in Rohini Sector-7
This dish of pakodas started in the year 1989.
This shop was started about 32 years ago in the year 1989 by Sardar Baljit Singh. He says that initially he sold bread pakodas, then went on increasing the variety. In fact, only a mixture of red chili powder, ajwain, coriander, fenugreek, amchur enhances their taste. secondly, the light coating of gram flour retains its own taste of each pakode. When we keep green chutney in a pot, its taste becomes different. Nowadays his son Talwinder Singh joins his hand. At 9 in the morning, pakodas start being served, till 7 in the evening the pan remains hot. Sunday is a holiday.
Nearest Metro Station: Subhash Nagar
Read Hindi News see more online Live TV News18 Hindi website. Know related to country and abroad and your state, Bollywood, sports world, business News in Hindi. Us Facebook, Twitter, Instagram And Telegram Follow on.
Tags: Food, Lifestyle, Street Food