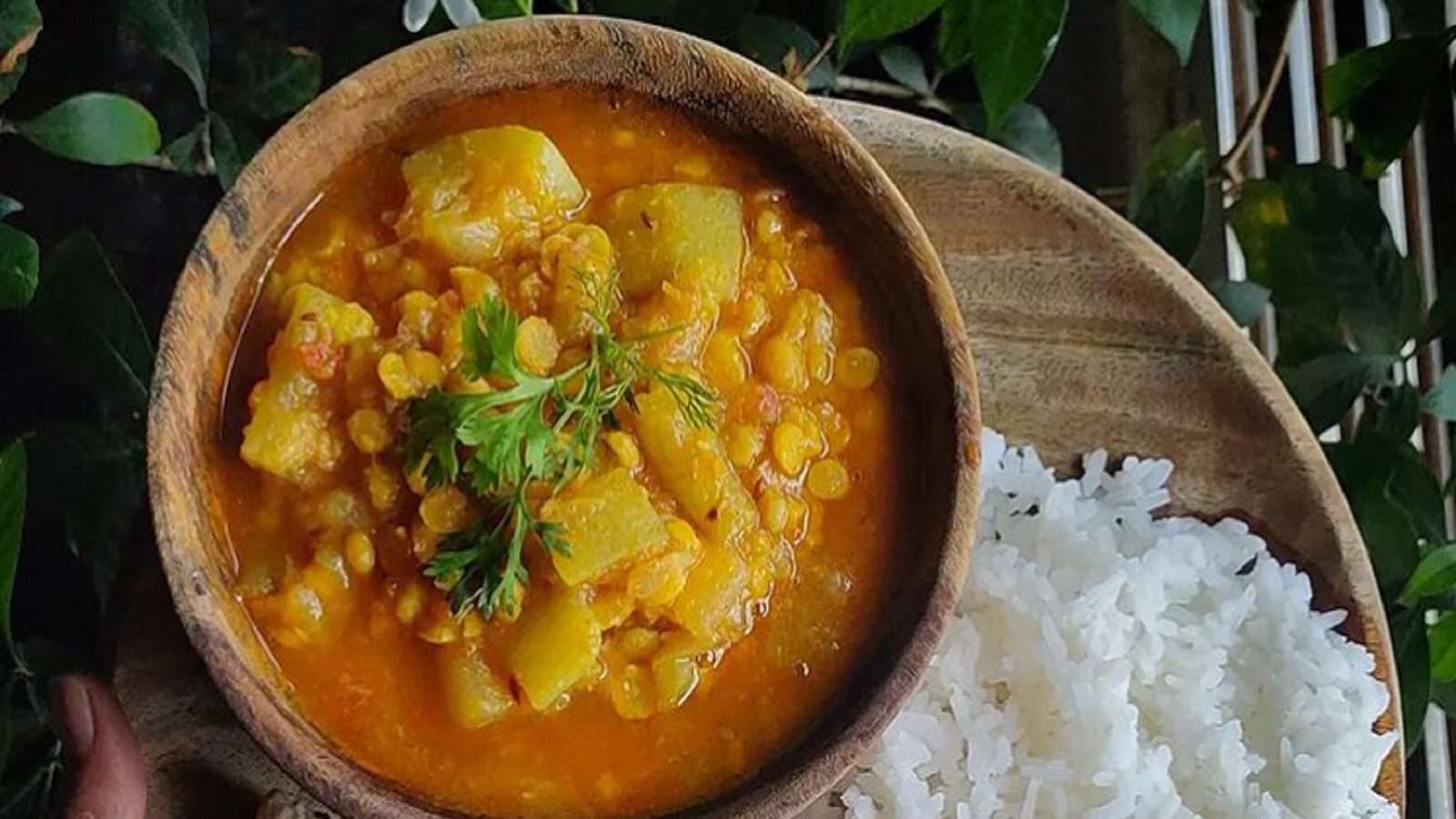 Ghiya Chana Dal or Lauki Chana Dal Recipe: What to make in food, this question is asked in every household. Whatever the people of the house give the answer to this, but only what is made is made quickly. Today we have brought such a quick and easy recipe for you. Which is tasty as well as healthy.
It is also called Lauki Chana Dal. Those who do not like to eat gourd, they will like this dish very much. Know, Gheya Chana Dal Recipe. Serve this dish with hot rotis.
What is needed to make Gheya Chana Dal?
1 cup gram dal
1 tsp turmeric powder
1 tsp finely chopped ginger
2 tsp ghee
1 tsp cumin
half tsp asafoetida
cup tomatoes
2-3 finely chopped green chilies
tsp garam masala
2 tsp coriander powder
1 tsp kashmiri red chili powder
2 cups bottle gourd/ghee cut into small pieces
1 tsp finely chopped coriander leaves
Also try- Masala Tinde Recipe: Want to eat spicy vegetables, make delicious Masala Tinde for dinner
easy way to make ghee chana dal
To make Gheya Chana Dal, first clean the lentils. Then after washing with water, put 3 cups of water and 1 cup of lentils in a cooker. Now add turmeric powder, salt, asafoetida and ginger and boil it. Switch off the gas after 3 whistles. After the steam comes out, check whether the lentils are cooked well or not. Now take a pan and heat ghee in it. After this add the tempering of cumin and asafetida. After this, when the cumin seeds crackle, add tomatoes to it and cook. Cook. After this add green chili, garam masala, coriander, Kashmiri red chili powder.
Also read- Kadai Paneer Recipe: Taste the taste of paneer like Kadai Paneer at home, prepare with this method
Now after this add bottle gourd or ghee. After this, add it to the cooked gram dal and mix it. After this cook it till it comes to a boil and then let it cook a little more on low flame for 10 minutes. Lastly, add finely chopped green coriander over it and serve. If you want, add lemon on top of it to enhance the mild taste while eating.
Read Hindi News online and watch Live TV News18 on Hindi website. Know news related to country and abroad and your state, Bollywood, sports world, business.