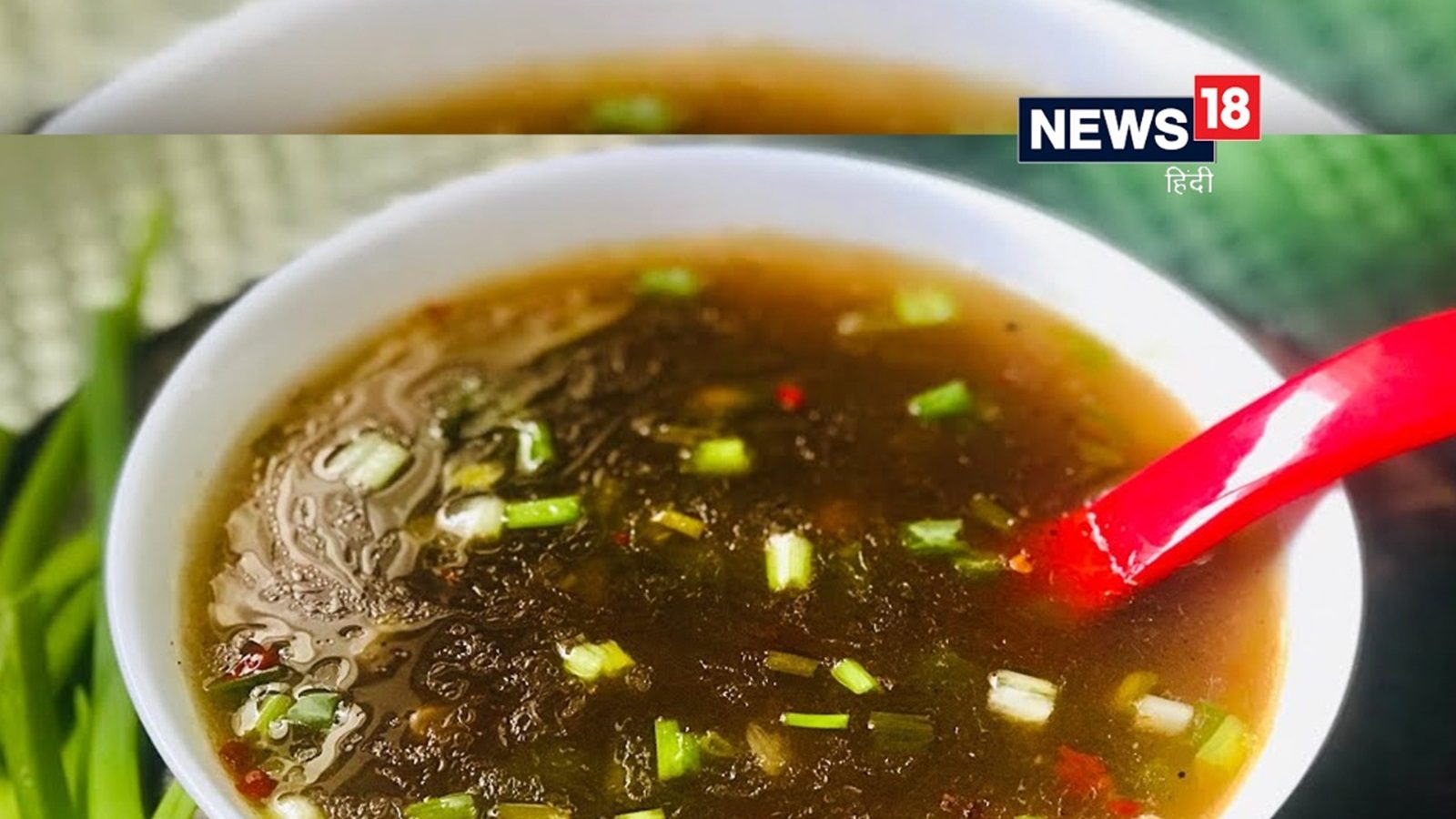 Ginger Garlic Soup Recipe: in the midst of the warm winter sun Ginger Garlic Soup (Ginger Garlic Soup Enjoying the ) gives a different fun. This soup is not only delicious but it is also very beneficial in terms of health. In the winter season, the problem of seasonal diseases like cold, cold and cough usually increases. In such a situation, Ginger Garlic Soup works like a home remedy. This soup is very easy to make and mainly ginger and garlic are used in it. Ginger And Garlic Because of this, this soup is definitely a bit spicy. Consuming this soup before meals, hunger is also openly. It also improves digestion.
If you also want to try Ginger Garlic Soup in this winter, then we are going to tell the easy method of making it. By following this method, you will be full of taste and health. Ginger-Garlic Soup Can make at home.
Ingredients for Ginger-Garlic Soup
Ginger piece – 2 inches
Garlic – 8-10
Carrot – 1/2 piece
Green coriander – 1 tsp
Corn Flour – 2 tsp
Black pepper powder – 1/2 tsp
Lemon juice – 1/2 tsp
Salt – as per taste
Also read: Make Tasty Garlic Vegetable Soup In Winters, Health Will Also Benefit
How to make Ginger-Garlic Soup
To make Ginger-Garlic Soup, first take ginger, carrot. Clean them thoroughly with water. Now take garlic and peel it. After this, cut the carrot and ginger into fine pieces and crush the garlic well. Now take a wok/pan and put ghee or butter in it and heat it. When the ghee is heated well, then add chopped ginger and garlic to it. Fry it for about a minute. When its color becomes golden brown, then reduce the flame to low and add chopped carrots and cook it well for about 2 minutes.
Also read: Sahjan Ka Paratha Recipe: Make healthy drumstick leaves paratha in winter, the taste is also wonderful
Now add water to it and boil the gas on medium flame for about 5 minutes. When the soup comes to a boil, add salt to it as per taste. Now take cornflour and mix water in it and put it in the soup. Keep in mind that cornflour has to be added to the soup only after it boils well. Now let this mixture cook well for at least 10 minutes.
After 10 minutes, when the soup becomes thick, put black pepper powder in it and turn off the gas. After that add lemon juice to it. In this way your Ginger Garlic Soup is ready. Now it can be served hot by adding chopped coriander leaves.
Read Hindi News see more online Live TV News18 Hindi website. Know related to country and abroad and your state, Bollywood, sports world, business News in Hindi. Us Facebook, Twitter, Instagram And Telegram Follow on.
Tags: Food, Food Recipe, Lifestyle