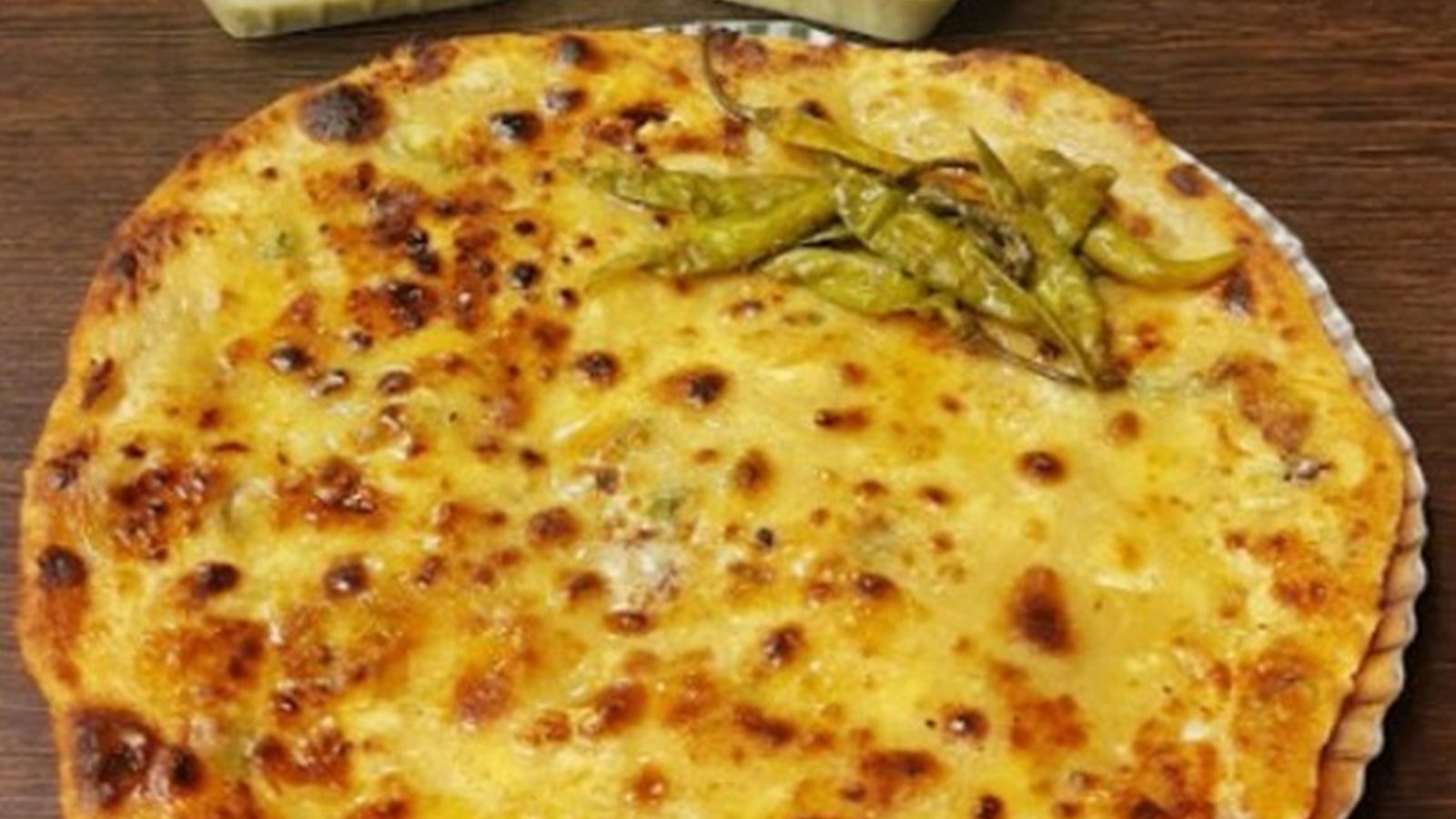 Kurukshetra. International Gita Festival (International Gita FestivalWith the skill and craftsmanship of the craftsmen, the delicious dishes of the Haryana Pavilion will entice the tourists. 3 biggest parathas of india (Paratha) The eater will be rich. Haryana Pavilion will be commanded for the first time in the hands of Haryana Arts and Cultural Department. Tourists will also taste Haryanvi cuisine along with delicious dishes in Bhim Rasoi in the pavilion.
Pratima Choudhary, director of Haryana Art and Cultural Affairs Department, says that a glimpse of Haryanavi culture will be visible in the Haryana Pavilion to be built in Purushottampura Bagh. If Bhima Kitchen will be the center of attraction, then the tourist who eats the food of Bhima will return from the Haryana Pavilion after getting rich. One lakh cash reward and bullet motorcycle will be gifted for eating three parathas of India's biggest paratha. This stall will start on 9th December.
Bhim Rasoi will also be the center of attraction along with India's biggest paratha in the Haryana Pavilion. Tourists will enjoy a sip of Kulhad's tea in the pink cold, then the dishes made on Teej festivals will also be tasted. Haryana Pavilion is being built by the Haryana Art and Cultural Department at the International Gita Mahotsav. A glimpse of Haryanvi culture will be seen in the Haryana Pavilion.
Gajendra Phogat, OSD of the special publicity cell of the state government, says that the Haryana Pavilion will show the wrestlers loudly in the mud riot with Haryanvi culture, food, clothing. Along with this, tourists will be able to taste other dishes including hand-drawn khoya ki burfi, Gohana jalebi, suhali, gulgale and puda in Bhima Rasoi. Its main objective is to connect the young generation with the Haryanvi culture, so that they can easily get information about the dishes with the Haryanvi dress.
Festival Of Haryana pavilion In Tourist taste will be able to 8 Like Of parathas
OSD Gajendra Phogat says that Rohtak people have the biggest paratha of India, its length is about two feet. Curd, chutney, pickle and butter will be given with paratha. The condition of eating parathas has been fixed that only the person who eats three parathas sitting together will be entitled to the reward. There are eight varieties of paratha, which include paneer, potato, cabbage, potato-onion mix and simple paratha. If a tourist eats three parathas together, he will get a cash reward of one lakh and a bullet motorcycle.
from your city (Kurukshetra)




Haryana: Reward with taste in Bhim Rasoi, 1 lakh rupees and 'Bullet' bike for eating 3 parathas of 2 feet each




VIDEO: The driver of Haryana Roadways was intoxicated, drove the bus 175 km, said – if you want to kill, then kill




Haryana: Father raped minor daughter for one month, court sentenced life imprisonment




Haryana CM Manohar Lal Khattar to learn Japanese, got admission in Kurukshetra University




Haryana: Dead body of girl thrown in canal after killing her hands was tied with rope




Sister gave support, brother wrote the film in lockdown, now won the award for Best Short Film




Kurukshetra: Lover couple commits suicide by consuming poison, both were in live-in relationship




Haryana: Martyr's daughter became sub-inspector, got job in first exam




Haryana: Strictness started on those who burn stubble, Agriculture Department imposed fine on 330 farmers in Kurukshetra




Accident in Haryana: Car collided with tree in Kurukshetra, 5 dead, bodies removed from crane




Ellenabad By Election Result: BJP MP Naib Saini's statement- BJP won the Ellenabad by-election even after losing
Read Hindi News see more online Live TV News18 Hindi website. Know related to country and abroad and your state, Bollywood, sports world, business News in Hindi. Us Facebook, Twitter, Instagram And Telegram Follow on.
Tags: Food, Haryana news, Street Food