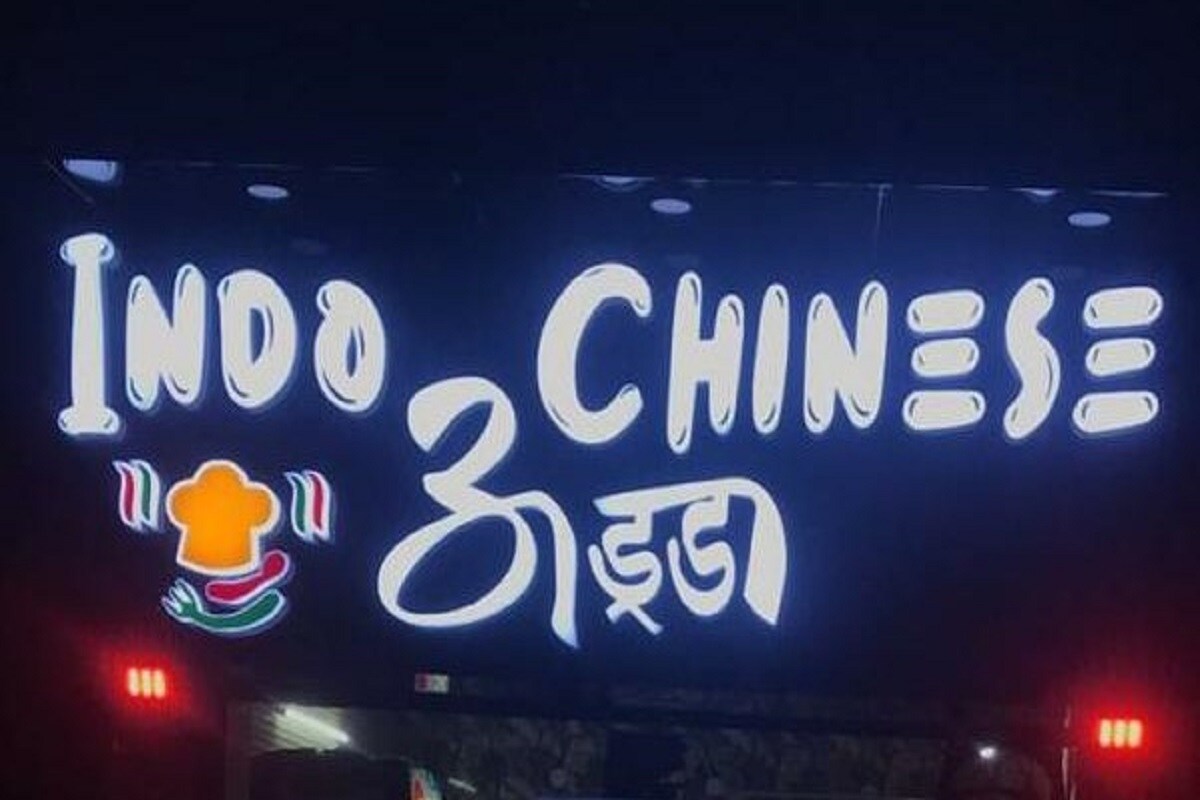 Famous Food Joints In Delhi: (Dr. Rameshwar Dayal) The capital Delhi is a 'treasury' of delicious food. Apart from Mughlai to Indian, Punjabi to South Indian cuisine, you will find continental and Chinese outlets here. The special thing is that those who sell them have retained the original taste of their dish, while some have gone beyond that and made it very tasty by adding special flavor. Today we will tell you about a similar shop, in which you will get Chinese taste and flavor in most of the dishes, but the special thing is that you will also get 'desi ka tadka' in this taste. You will have different fun while eating the dish of this outlet. The name of this shop is also special and the dishes available are also very special.
The food menu will create a sensation in the tongue and in the mind
When you reach Moti Nagar in West Delhi, there is a shop in the community center in front of Gurdwara Road, whose name is different. Its name is 'Indo Chinese Adda'. Their slogan is that you will get the taste of Chinese food, in a desi way. The taste is Chinese too and there is an Indian touch to it. The menu of this shop can create sensation in your tongue and mind, like from the flame of coal…, from the coals…, from the roll maal, from the mill, etc. In this shop, you will find vegetarian and non-vegetarian (specially chicken) dishes, but along with being Chinese, Indian taste will also be seen in them. For this, the owners of the shop have done special hard work and research work.
Also read- If you want to eat spicy pav-bhaji like Mumbai, then reach for 'Arjun Pav Bhaji' of Model Town.
About 30 types of Chinese dishes are available
The variety of momos you get at this outlet, you probably won't find anywhere else. These include Tandoori, Afghani, Cocktail, Hot Garlic, Chili, Steam, Kurkure etc. Try eating any, its taste will be different. When these are served with special chutney, the mind becomes happy. All these momos are vegetarian, paneer and chicken and the cost of a plate of them ranges from Rs 130 to Rs 160. You understand that whatever Chinese dish you want to eat is present in this outlet in veg and chicken. Be it Veg Manchurian or Chili Chicken. You will find the taste of all these different. About 30 types of Chinese dishes are served at this shop, which you will rarely see at any outlet in Delhi.
Many types of momos are available at 'Indo Chinese Adda'.
Also read- If you want to taste the paneer tikka and masala chaap roasted in the tandoor, then come to the 'Amritsari Chap Corner' of Karol Bagh.
Vegetarian and non-veg, mostly Chinese-Indian confluence
Try eating lentil makhani from this shop. It will taste different. This dal makhani of 150 rupees will give you a different fun. Many types of tikkas and rolls are also available here. One of the specialties of this shop is that here you will find all Indian dishes but they will also taste some Chinese. The shopkeepers say that after eating our paneer, butter chicken, butter chap masala, then see it. You yourself will say that the taste is different. A wide variety of rotis are sold, ranging from tandoori roti to mirchi paratha. Overall, you will get everything that you want to eat in this shop, but in the taste of every dish, you will get to see the Indian-Chinese taste fusion. Two brothers have worked very hard to find the confluence of the tastes of these two countries.
Also read- If you want to eat chaat and coolia, then reach Chawdi market, 120 years old 'Hiralal Chaat Corner' is waiting for you
younger brother invented a new taste
Let us tell you that this shop was started 8 years ago. There is only the facility of take-away and packing. The shop is run by two brothers Varun Bhutani and Rohit Bhutani. It was Rohit's idea to open this outlet. For this, he worked hard for 2 years and thought that something should be served which is different and different. It took a lot of brains and in the end a new taste was invented by mixing Indian and Chinese tastes, which worked. Work starts at 1 pm at the shop and everything is available by 11 pm.
Nearest Metro Station: Moti Nagar
Read Hindi News online and watch Live TV News18 on Hindi website. Know news related to country and abroad and your state, Bollywood, sports world, business.