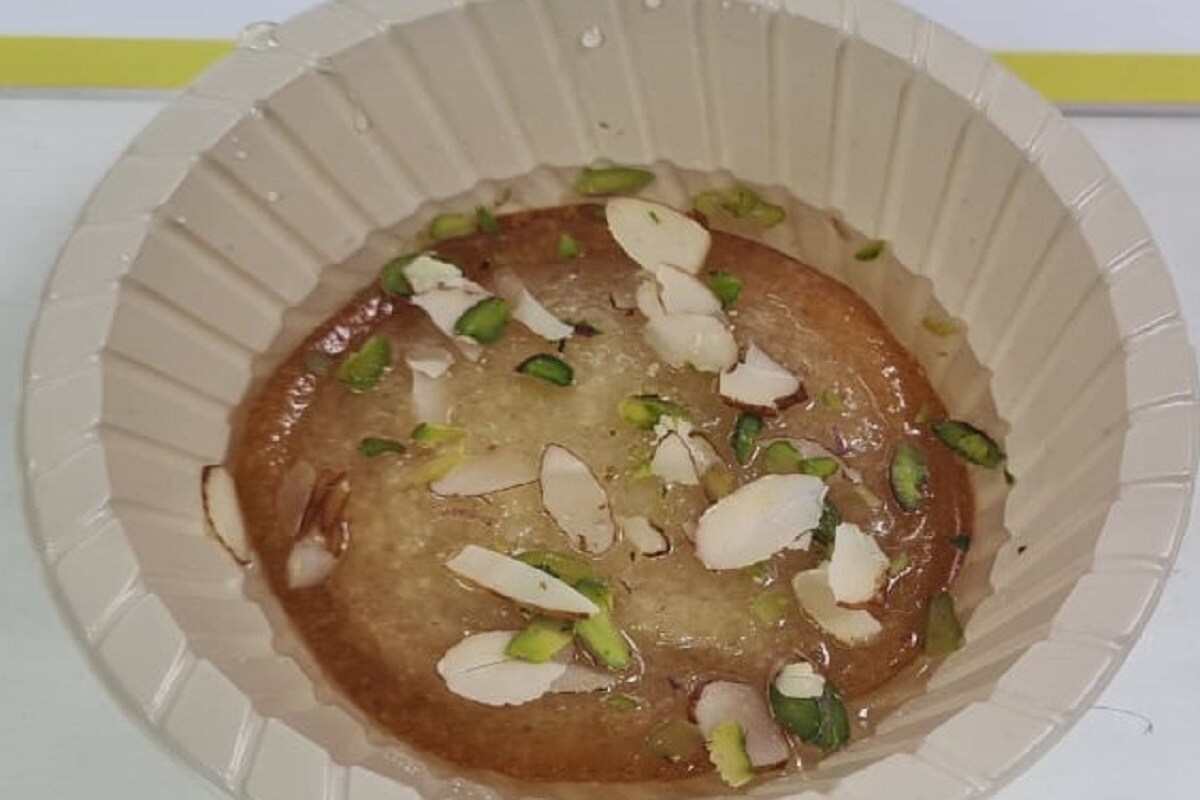 (Dr. Rameshwar Dayal)
We all know about a special type of sweet Malpua. Despite this, many people do not understand what this Malpua actually is. The reason for this is that on the strength of its name, no sweet will emerge in the mind and brain, provided you have not eaten Malpua. All we can tell you about this sweet is that it is one of the fifty-six bhog offered to Lord Jagannath. This means that Malpua is one of the ancient sweets of India. Let us give you another information that to praise the beauty of a woman, it is also said that her cheeks are like Malpua.
If you want to tell about the richness of a person, it is also said that brother, he is eating malpua these days. Now this sweet has been praised so much, so today we take you to feed Malpua made of desi ghee and wrapped in thick syrup. The shop where you are taking you is also very old and the special thing is that its Malpua is the most famous.
Also read: If you want to eat scrumptious Dal Makhani, then reach the 'Punjabi Rasoi' of Yamuna Vihar
Malpua dissolves like butter as soon as it is kept in the mouth
Khari Baoli Bazaar in Old Delhi is famous for spices and dryfruits (grocery). There is an old confectionery shop here, which is known as 'Ram Prasad Makhan Lal'. But it is popularly known as Makhanlal Halwai. This shop is at the mouth of the new bamboo adjacent to this market. Since this is the old confectionery of Old Delhi, the shop will also have sweets and namkeens, but the Malpua of this shop is the most famous in the whole of Delhi. Anytime you reach this shop from morning till night, you will definitely get hot malpua. Mixing khoya and other ingredients, it is fried in desi ghee and then it is dipped in thick syrup.
Thick pistachio-almonds are roasted on Malpua before serving. Once you eat this malpua while smelling hot and smelling it. When put in the mouth, it dissolves like butter. After that it is not known where in the mouth he disappeared. This malpua is available for Rs 500 per kg. If you have Malpua food in retail, then the cost of two is Rs 36. The lovers of Malpua say that eat this sweet anywhere, but there is something else about this shop.
Sooji and Moong Dal Halwa and Namkeen is also superb
This shop's fried halwa in desi ghee is also very famous. That too will get hot. If you want to eat semolina pudding, it is Rs 300 a kg and if you want to enjoy moong dal halwa, then it costs Rs 500 a kg. Only the desi ghee in ifrat in the halwa enhances its taste. If you eat it, once you will feel that apart from the hands, the smell of desi ghee has started coming from the clothes as well. Two special snacks sold at this shop can captivate your heart.
Cashew mixture (Rs 680 kg) and Dalbiji (Rs 560 kg) are incomparable in taste. Since this is the confection of Old Delhi, then breakfast will also be arranged. Bedmi Puri and potato and chickpea vegetable breakfast are very famous in this area. This breakfast is available at this shop till 2 pm. The price of this breakfast cooked in desi ghee is Rs.80 per plate.
This shop was started 80 years ago by Makhan Lal Halwai
Like Old Delhi, this shop is also very old. Nowadays the fourth generation is handling this shop. About 80 years ago (in the year 1940), Makhan Lal Halwai opened this shop. Later this work was handled by his son Jamna Das. This confectionery shop has passed through his son Dinesh Kumar to his sons Siddharth and Harsh Khandelwal.
Also read: Have you ever eaten spicy peas on top of crispy shortbread, must visit 'Jai Maa Durga Chaat Corner' in Patel Nagar
They say that our own secret spices and other ingredients are years old. Due to which the taste has not changed. We have an identity from the old people to the new generation. The work in the shop starts at eight in the morning and remains till nine in the night. The nearest metro station may be considered Chandni Chowk, but that too is far away. You have to come by rickshaw or on foot to taste the sweets of this shop.
Read Hindi News online and watch Live TV News18 on Hindi website. Know news related to country and abroad and your state, Bollywood, sports world, business.