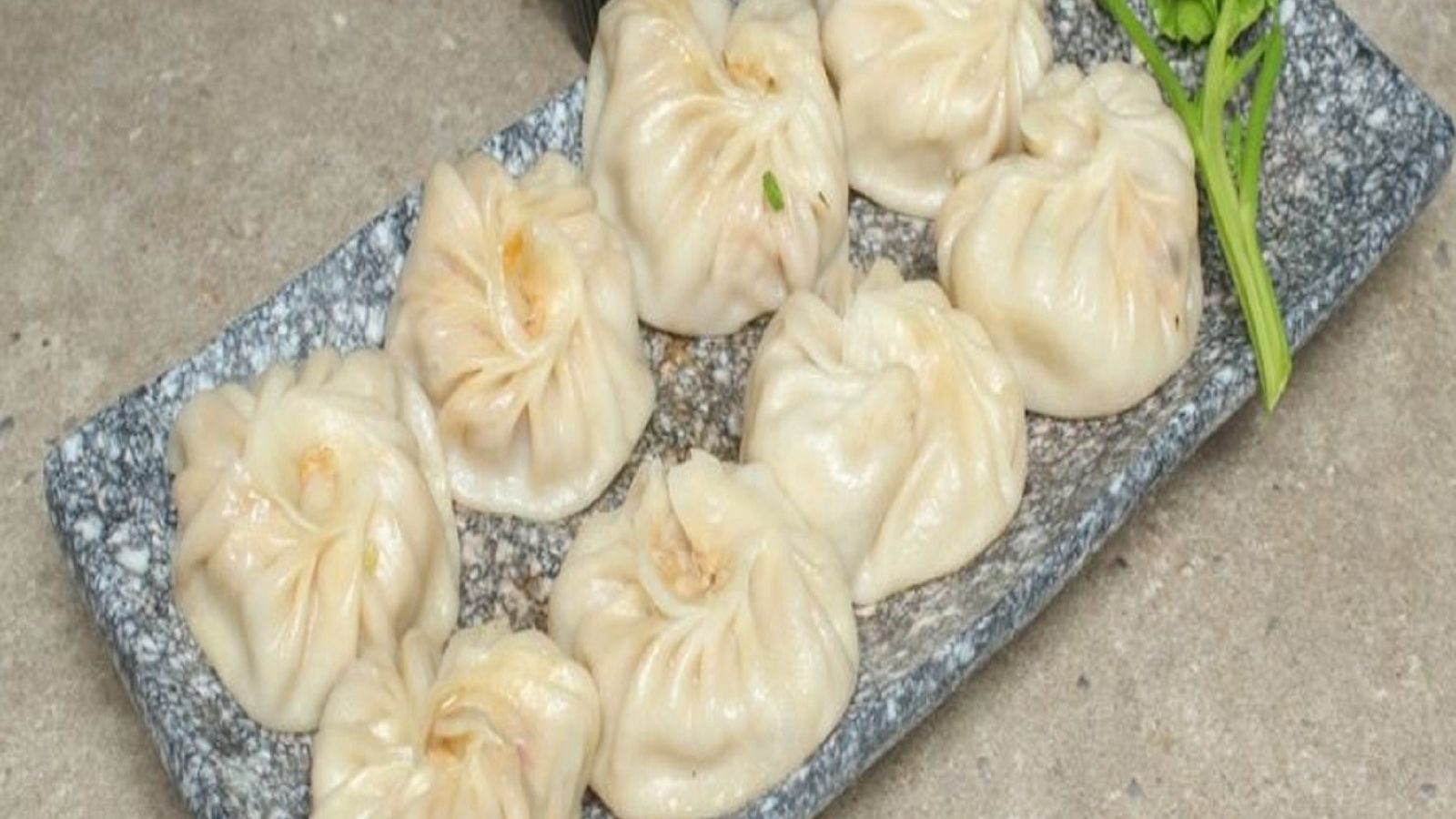 (Dr. Rameshwar Dayal)
Famous Food Joints In Delhi-NCR: We all know about momos that it is a Tibetan dish. There are also people who believe that it is Chinese food. Well, the claims and counter-claims about Momaz's 'nationality' kept going, but it has become so clear that it has now turned into an Indian dish. Foreign momos used to be non-veg, but in India many types of momos are being fed. These also include veg, paneer, non-veg. One more thing that its taste has also been made differently. Now, apart from steamed, momos can be enjoyed from fried to tandoori, Afghani flavored. Today we will take you to such a restaurant, which is famous for momos. There is an interesting story as to why only momos are being sold at this restaurant. We'll tell you that at the end. For now, let's talk about this special restaurant of Momos. It is believed that this is the first restaurant in North Delhi, where momos started being found.
Four types of momos are fed in many ways
Kamla Nagar market is considered to be the Connaught Place of North Delhi. You will see 'Momos Point' restaurant in Jawahar Nagar, adjacent to this market, its identity is that it is near McDonald's. When the name of this restaurant is named after momos, then it can be assumed that their taste will have to be kept alive. There is also a reason that Delhi University is nearby and students are crazy about momos. There are mainly four types of stuffed momos available at this shop, these include veg, paneer, mutton and chicken momos.
Also read: Eggs are being sold for 40 years, definitely eat omelet in Kanti Nagar's 'Raju Anda Bhandar'
The USP of this restaurant regarding momos is that these four types of momos are prepared in many ways. These include steamed, fried, masala, tandoori, afghani and honey toss, that is, if you want steamed momos, then it can be prepared in 6 ways and presented to you. The price of all these types of momos ranges from Rs 140 to Rs 250 per plate.
Momos with Fresh Chili Sauce make a difference
The specialty of their momos is that they are not imported from factories from where momos are made and supplied all over Delhi. The owner prepares all these momos daily in his restaurant. In addition to the real taste of momos, the Indian flavor is tempered inside them. Otherwise you know that real momos are only steamed. When you eat these momos with this restaurant's special chili sauce, you will say that Bhaiji, they are spicy and adorable too. Chili sauce is prepared daily in the restaurant.
Now the restaurant will be famous and if it is in a special area, then there will be more dishes, so let us tell you that apart from Chinese starter, main course meal is also available. Apart from this, you will also find many types of noodles, pasta and pizza here. But the restaurateurs themselves believe that the people of their momos are crazy. This restaurant is also considered to be the first momos restaurant in North Delhi.
That's why this special momos restaurant opened
There is also an interesting story of why this special momos restaurant opened in this area. Harsh Sambhar, the owner of this restaurant, used to study in the nearby Delhi University (North Campus). At that time momos were being fed only in certain areas of Delhi. During his college days, he used to eat momos at Yashwant Place in Chanakya Puri, South Delhi. Then his friends used to say that if this spicy dish was around the university, then how much fun it would be. Just Harsh tied the knot and opened the restaurant in the year 1998. He says that cooking has been his passion since the beginning and he has been fond of food and drink. Because of this, he discovered the real taste of momos and fed it in his momos.
Also read: If you want to eat Continental-Indian street food, then taste the Yellow Bowl
Even the kids adore their momos. According to Harsh, fresh food is prepared every day and special care is taken of spices, because the issue is about food from other countries. But he also says that he has also added Indian flavor to his dishes. His younger brother Durgesh is also helping in running this restaurant. There is no holiday. Momos can be eaten at the restaurant from 11 am to 10 pm.
Nearest Metro Station: University
Read Hindi News online and watch Live TV News18 on Hindi website. Know news related to country and abroad and your state, Bollywood, sports world, business.