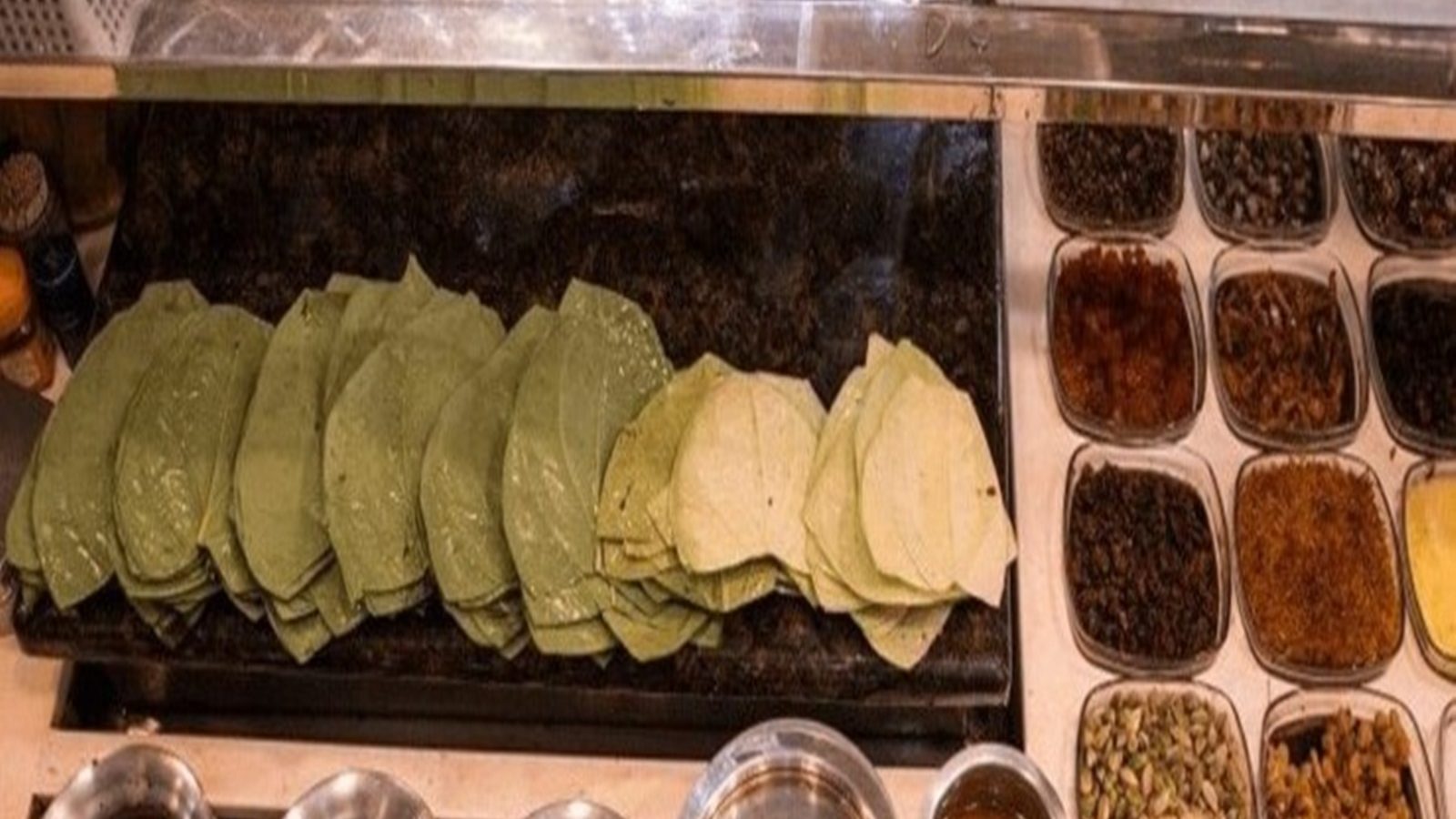 (Dr. Rameshwar Dayal)
Delhi Food Joints: Till long ago, there used to be only a few shops of Betel in Delhi. There were also different types of people who ate paan. Some of them have also been told that they always kept paan in their mouth. This was a special section of paan eaters which was found in only a few areas of Delhi. But now the kind of change that has taken place in the food, that change has also been seen in the paan. Now from mango and special to children and women have also become fond of paan. But this paan hobby has not become a habit. If ever went out and ate very good food or went to a wedding, then to make the taste of the mouth sweet and aromatic, put a paan in the mouth.
Now when children and women eat paan, their taste and flavor will have to be taken care of. Due to this, there are many such shops in Delhi, which are providing paan of different tastes to the people. Today we take you to one such shop in South Delhi.
Here are two dozen flavors of paan
This shop is years old, but with the changing times, the shopkeepers changed themselves and accordingly increased the variety of paan, the taste also changed so that every section reaches them. The M Block Market of Greater Kailash Part-1 of South Delhi is very famous. When the super posh areas like Vasant Kunj, Vasant Vihar, Panchsheel had not even started to settle down, then this market was the only famous market in South Delhi, where standard goods were available and are available even today.
In this market there is a shop of 'Prince Paan Corner' (also known as GK Prince Paan), where paan waters are running. They have about two dozen flavors of paan, which include the famous plain and sweet paan, as well as the new variety has Strawberry, Chocolate, Pineapple, Mango etc. Whatever you eat, it tastes different. The taste of paan will be felt in the mouth, as well as the fragrance which is there, it seems to go into the mind and heart also.
Strawberry, Chocolate, Pineapple, Mango etc flavored paan are available here in new variety.
Boiled catechu in butter
The mouth does not become very red from their paan, but there is no loss in taste. The reason for this is that they boil the catechu in butter, apart from this, it is also boiled in a special way to reduce the tone of lime. See the taste of their sweet paan. Desi Mahua paan is served wrapped in silver work by applying catechu-lime in it, with pieces of cherries, including fennel, betel nut with coconut, sweet chutney and gulkand filled with the aroma of roses, then its pleasure is nothing. And it happens. The price of their paan ranges from Rs 40 to Rs 150.
The price of paan here ranges from Rs 40 to Rs 150.
The flavor of betel leaves is wonderful
This shop was started in the year 1966 by Bhagwan Das Tekwani. Today his son Yash Tekwani and other members are handling the shops. They have about 9 shops across the country. He says that we have broken the tradition of traditional paan that the earlier paan will make the mouth red, will give different pleasure due to tobacco and will get addicted. Our aim was that the common people should reach this paan and children and women also like our paan.
Due to this, we made many changes and changed their flavor with special betel leaf and betel nut, fennel, lachhe etc. Our paan stalls are set up in the celebrations of big names and their dears. People enjoy. We changed Paan as a brand. That is, if there is a paan of Prince, it will be different. The shop opens at 10 in the morning, the water of betel leaves remains till 11 in the night. There is no holiday.
Nearest Metro Station: Kailash Colony
Read Hindi News Online Watch More Live TV News18 on Hindi website. Know related to country and abroad and your state, Bollywood, sports world, business News in Hindi.