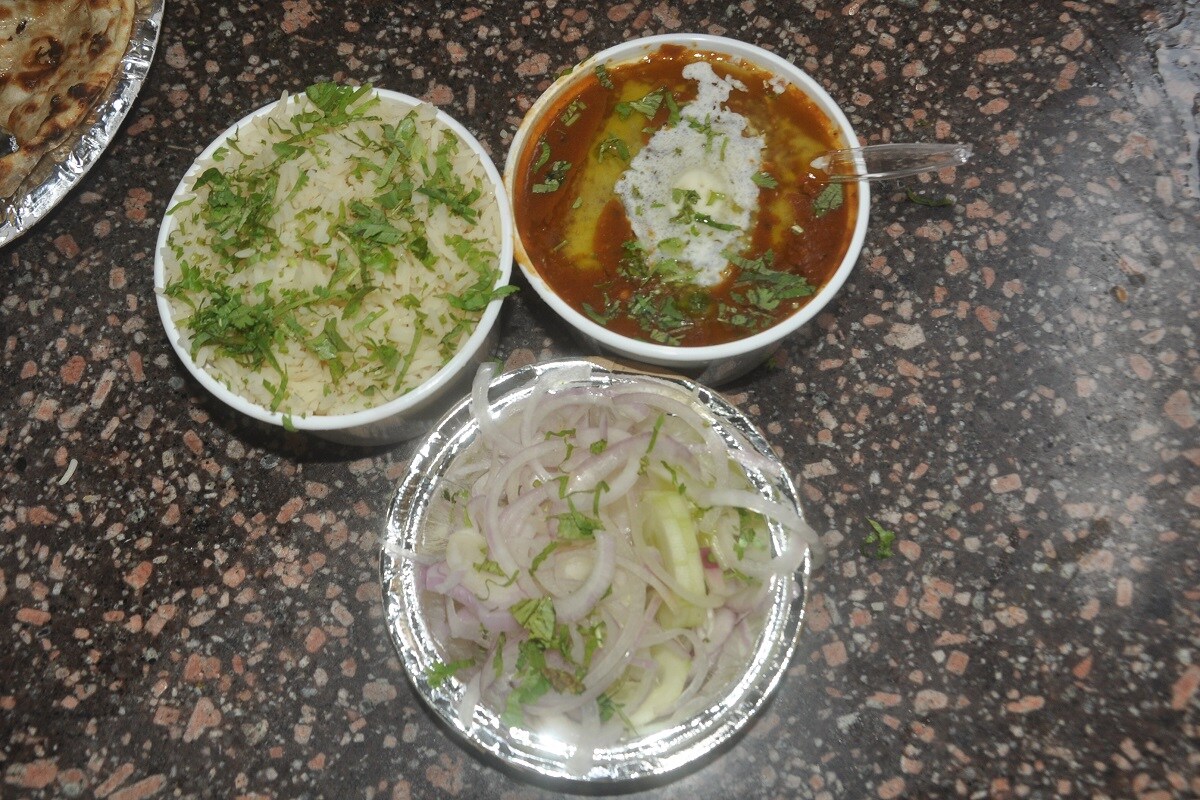 (Dr. Rameshwar Dayal)
If you go to any dhaba or restaurant, you will definitely get at least two-three varieties of pulses. These will be dal fry, dal makhani or black-yellow lentils. Lentils are believed to be an essential dish for a complete meal. If lentils are included in the meal, it will feel that the stomach is also full and the mind also gets satisfaction. You know that Punjabi food has a great influence in the food tradition of Delhi. The result is that to make any dish rich, desi ghee or butter is tempered in it. This 'Ghee and Butter Baazi' has made the entry of Dal Makhani in the food of Delhi. Otherwise, over the years, there was a custom of dal fry or tadka dal. Today let you taste the taste of this dal makhani. It is such a lentil that after eating it, you yourself will feel that you have really eaten lentils dipped in butter. Aloo parathas of the restaurant where you are taking you are also very much liked by the people.
Looks like butter has been poured into the dal
If you reach Yamuna Vihar area in Yamunapar, then you can ask anyone about 'Punjabi Rasoi'. He will tell you its address. The reason is that it is famous in the area, now even the food supply companies are serving the food of this restaurant here and there. It is a kind of take-away restaurant. Although two or four chairs are kept here for light food, but food is supplied throughout the day. There is a lot to be found in this restaurant. But everyone is crazy about its dal makhani. After keeping the rajma-urad dal in water for several hours, then boiling it on low flame, after that special spices are added to it. It is then cooked again and at the end all the butter is poured.
Even when it is served, butter is poured on top, only then it will become lentil makhani. Dal Makhani is in high demand throughout the day at this restaurant. It is so soft and delicious that it is just a pleasure to eat. If you want to eat this Dal Makhani with Tandoori Roti, Naan, Tandoori Paratha or Lachha Paratha, the taste will be delightful. Dal Makhani costs Rs 130. This is enough and two-three people can comfortably fill their stomach.
Aloo paratha also tastes great
Since this is a Punjabi kitchen, there are many items of paneer curry available here. But people are also crazy about the potato parathas of this restaurant. When this paratha is served hot with chillies and other pickles, it satisfies the stomach with its aroma. Its price is Rs 50. By the way, if you go to this take-away in the morning, then you will get breakfast of chickpea bhature apart from bedmi puri and potato curry. Now it is your choice which flavor you like. This restaurant was started about 23 years ago in 1998 by Gulshan Rai.
Today his son Narendra is running this restaurant. They say that you will get the Punjabi taste of Delhi in our food. We get the spices ground ourselves and do not compromise on the quality. This is the reason why our restaurant is on everyone's tongue. Here catering starts at 8.30 in the morning and supply remains till 11 in the night. There is a holiday from 2 pm to 4 pm.
Nearest Metro Station: Gokulpuri and Maujpur-Babarpur
Read Hindi News online and watch Live TV News18 on Hindi website. Know news related to country and abroad and your state, Bollywood, sports world, business.