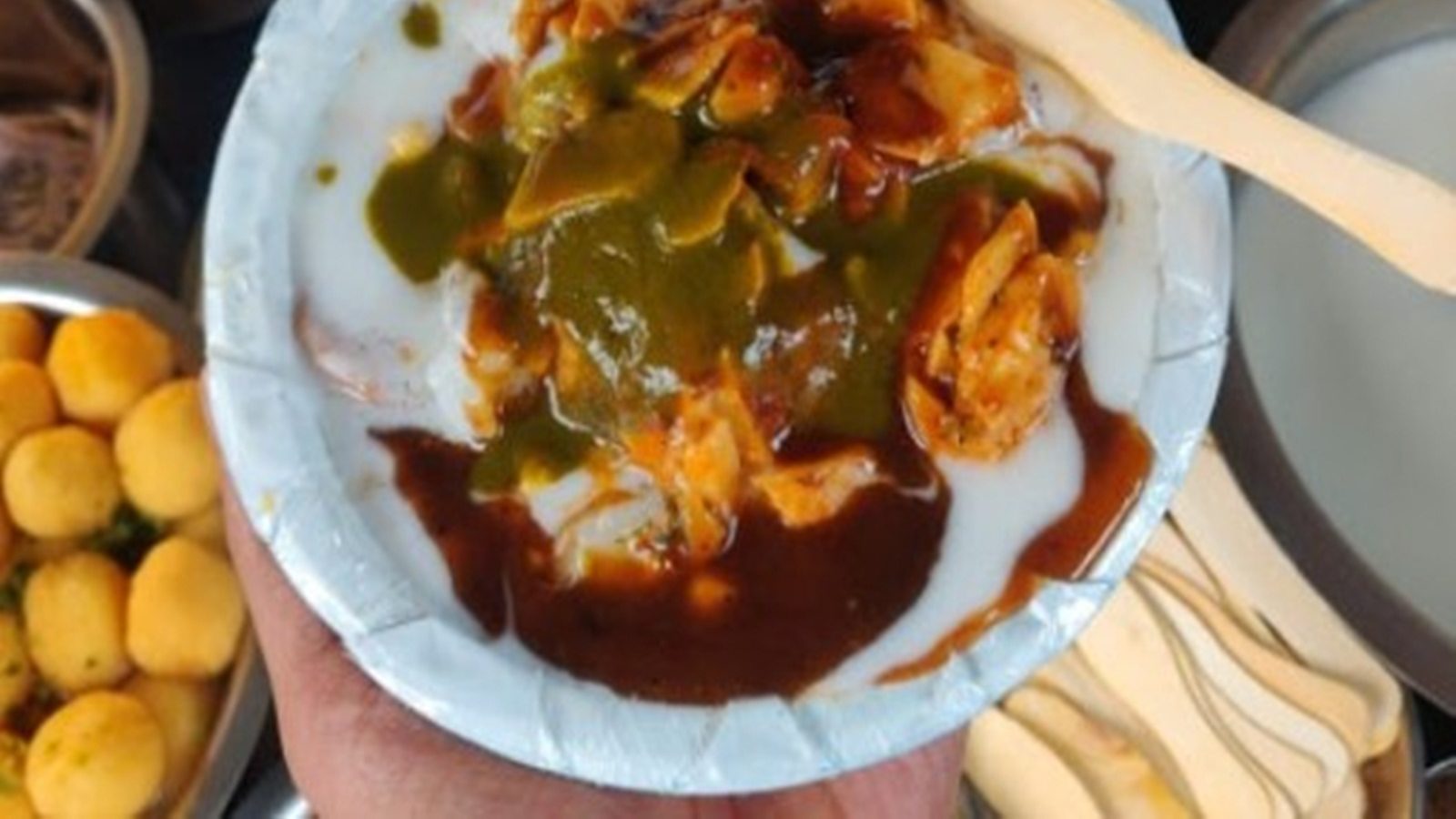 (Dr. Rameshwar Dayal)
Delhi Street Food: Talking about the food of Old Delhi, the first thing that comes to mind is chaat-dumplings. After taking stock of the food of the whole Delhi, we have found that the use of chili and spices in the food of the people of Old Delhi is openly used. If you reach any catering shop or restaurant here, you will find that people will demand to add spices separately in the food. If nothing else, we will demand only green chillies. Actually chaat-dumplings are settled in the heart of Old Delhi. In this area, you will see more shops of spicy food than sweet. Today we are taking you to a similar chaat-dumpling shop, which is established in the area since independence. Whenever businessmen come for shopping in the area they are in, they feel like eating something spicy at this shop.
Every item of Khomche is filled with the taste of Old Delhi
When you reach Chawri Bazaar, the wholesale market of Old Delhi, there is a shop 'Ashok Chaat Corner' at the mouth of the road leading to the market from Hauz Qazi Chowk. This shop has existed since the time this market started to settle down. Now this Chawri Bazar has come only at the gate of metro station, so there is a constant rush of people. There is a small shop and the catering is selective and campy. Bhalle, Papdi-Papri, Aloo Masala Chaat, Kalmi Bada and Golgappa.
Also read: If you want to eat chole-puri filled with the taste of Lahore, then definitely visit 'Bille Di Hatti' in Kamala Nagar
Its food is spicy and full of smell of old Delhi. The taste of dry ginger is of a different colour. If the thick curd has a different taste, then the flavor of spices and asafoetida is so high in the water of Golgappa that its fragrance will be seen coming out of the nose. The spices used in all the dishes are amazing.
The taste of dry ginger and curd is different
If you want, you can eat papdi separately at the shop, enjoy Bhalle-Papri, if you want, you can try your hand at crunchy and spicy Kalmi Bada with gram dal and then there are golgappas. The dish is prepared in desi style. In a different way, dry ginger, curd is added and spices are roasted. Kachalu served with most of the dishes is amazing.
If you want that there should be a fire-like feeling in the mouth, then try eating Aloo Chaat Masala. This sour and spicy chaat will also make your eyes water with Navbahar spices, but the taste will be so strong that the mind will not stop from eating it. Most of the dishes are between Rs 30 to Rs 60. We want to say that the taste of Old Delhi that you must have heard or understood about, you will get it at this shop.
4th generation handling
This shop was started in the year 1948 by Dilip Singh Jaiswal. The flavor that he set in his dishes from Old Delhi is still alive today. Later the responsibility of this shop came to his son Ashok Kumar. Today his two sons Ashok Kumar and Vijay are engaged in this work. Now as the fourth generation, Ajay Jaiswal is helping hand in the work. The spices are prepared by themselves and papdi, bhalle and golgappa are also made by themselves. The shop starts working at 10:30 in the morning and till 10:30 in the night one can enjoy the taste of old Delhi. There is no holiday.
Nearest Metro Station: Chawri Bazar
Read Hindi News Online Watch More Live TV News18 on Hindi website. Know related to country and abroad and your state, Bollywood, sports world, business News in Hindi.