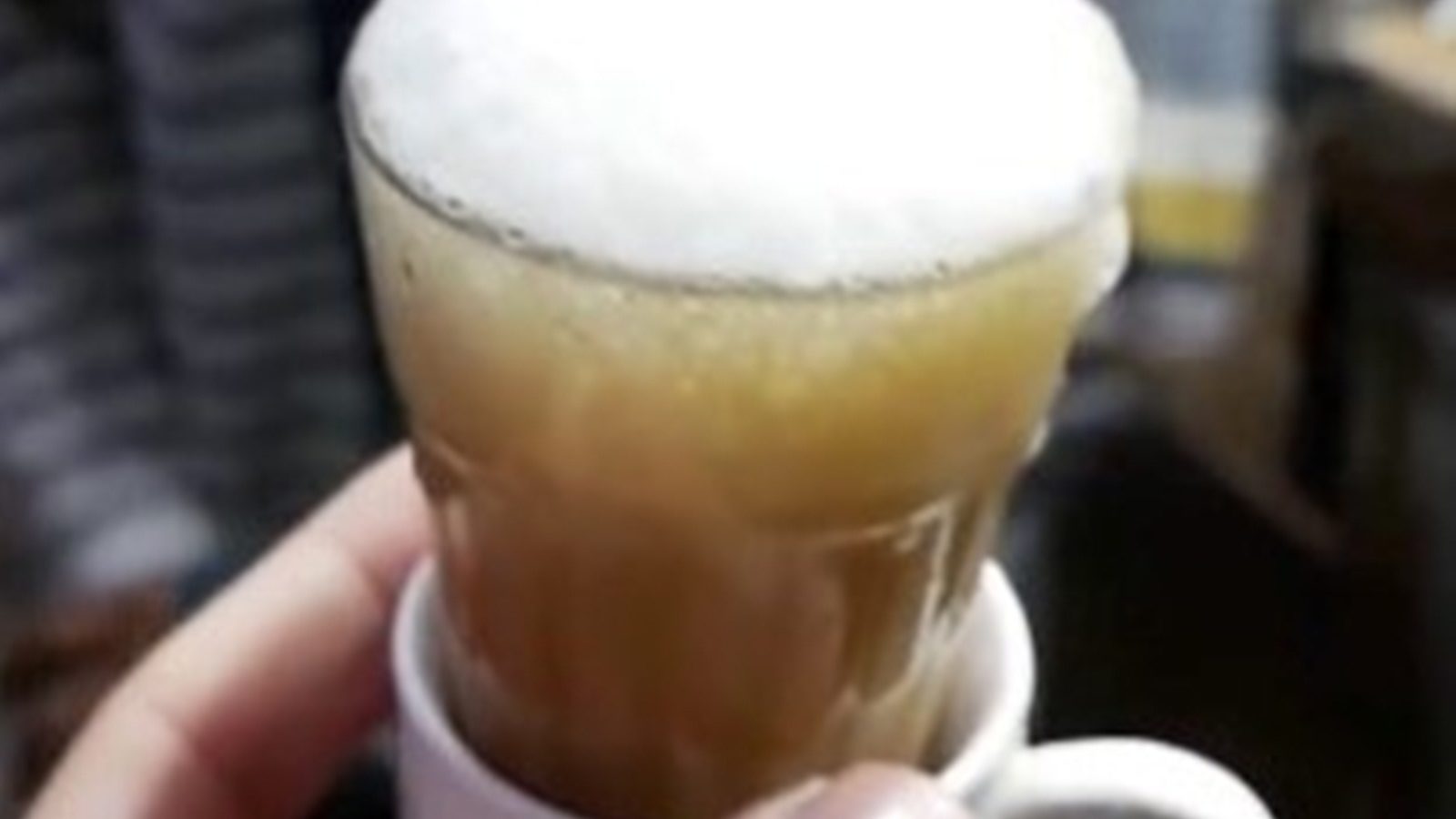 Delhi NCR Food Outlets: (Dr. Rameshwar Dayal) Along with pollution in Delhi-NCR, the winter season is also increasing. Pollution has become an issue of 12 months and neither are we going to talk about it in this column. When we are talking about winter, then our mind craves for food and drink. Eat anything in this winter season, digest it. The reason for this is that
In the season, hot tea is helpful in digesting food along with energizing the body and mind, so we start this pink winter with tea. We will also give you tea from Jama Masjid area of ​​Old Delhi. Since this area is called Ghetto (where people of the same caste-religion live as a dense population) area, so tea is needed here. Whatever will be related to the need, there will not be much frills in it. The way of presenting this tea will be very simple, but after drinking it will tell that there is life in it. There is a separate arrangement for hard tea, light tea will be prepared separately. The special thing is that there will definitely be foamy cream of boiling milk over the tea. The tea-sieve here also creates surprise to see. People call such tea as 'Mughlai tea' in the area. (Mughlai Tea) They say.
You will get tea with strong and vigor
Meena Bazaar is located near Jama Masjid. There is 'Ustad Tea Point' in Hotel Lane in the market below Gate No. 2 of the mosque. Here you can enjoy the 'Mughlai Chai' of Old Delhi. since it's complete
The area is commercial, so there is movement of people at the tea shop. There is no seating facility in the shop. This is a very common shop in this Muslim-dominated area of ​​Old Delhi. if you
If you want tea with no frills, then this shop will disappoint you, but if you want to drink real hard and passionate tea, then the tea of ​​this shop can be tried.
Also read: Trying To Try Different Varieties Of Vada Pav? Visit 'Urban Vada Pav' outlets in Delhi-NCR
Tea will have to be drunk standing outside. There is a crowded market, so even benches cannot be set up outside. There is a supply of tea in the whole market, so on one side milk will be seen boiling in a paratha-like pot and on the other hand water is boiling in the kettle. Here tea is not made in that manner, then it is usually seen in every tea shop in Delhi. There is a different way of making tea.
Old Delhi's tea fun for Rs.12
Sugar will be poured into the glass, cup or paper glass kept on the stall. There are two tea strainers in the shop. Clothes are attached to filter the tea in both. One sieve has a special leaf to make strong tea and the other sieve has a light tea leaf. A little boiling water is poured over the glass by placing these sieves, after which boiling milk is poured into the pan. The maker will rapidly start dissolving sugar in all the glasses with a spoon. The sound of tons-ton-tons will captivate. The foamy cream of boiling milk is added before giving tea. Mughlai tea is ready. As soon as you drink it you will understand that the taste is different. This tea of ​​Old Delhi can be enjoyed for only 12 rupees. If you want to drink special tea of ​​milk, then it is available for 20 rupees.
Also read: Lassi with Kulhad with Chole-Bhatura is wonderful, come to 'Pandit ji' in Tilak Nagar
Bag milk is not used
This shop was started 20 years ago by Mohammad Irfan Ali (Ustad ji). Along with his brother Mohammad Asif Ali also helps. They say that the people here want hard tea, but
The tempering of milk and cream is also necessary for them. Due to which milk keeps on boiling all the time in the shop, so that the cream keeps pouring on it. Here pouched milk is not used. daily buffalo from Ghazipur mandi
Milk is imported. Tea starts at 6 in the morning and continues till 10 in the night. There is no holiday.
Nearest Metro Station: Jama Masjid
Read Hindi News see more online Live TV News18 Hindi website. Know related to country and abroad and your state, Bollywood, sports world, business News in Hindi. Us Facebook, Twitter, Instagram And Telegram Follow on.
Tags: Delhi-ncr, Food