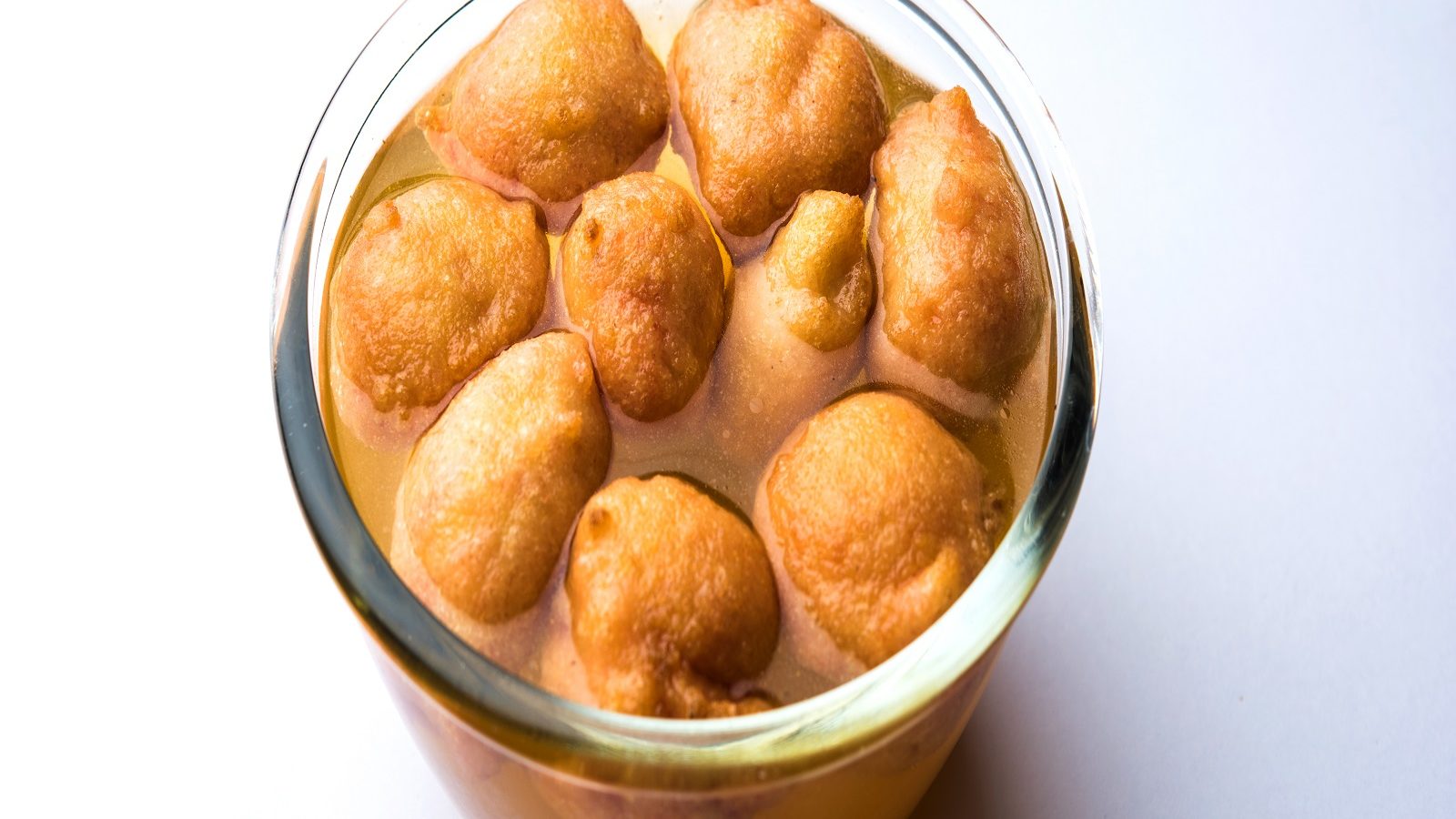 (Dr. Rameshwar Dayal)
Famous Food Joint In Delhi-NCR: We all know about the spicy and delicious dish Kanji-Vada. It is a custom to make this dish on the festivals of Holi and Diwali. The reason for this is that on these festivals very rich and oily food is prepared in homes. This food should not harm the body and the food is easily digested, so Hajmedar Kanji-Vada came into the custom. One more thing, which state this food belongs to and when it started, there is no concrete information about it. Some food experts call it a Sindhi dish, then it is also said that this dish is from Gujarat or Rajasthan.
At present, this tug of war is aside, but we can definitely say that Kanji Vada digests food as well as it is also an appetizer, because a lot of mustard, asafoetida etc. is used in making it. Now it is available for twelve months in many areas of Delhi. So today we take you to a famous dish of Kanji-Vada in Chandni Chowk area of ​​Old Delhi, which has been feeding this dish to people for years.
Also read: If you want to eat Pizza, Macaroni, Veg Mince Samosas, then come to 'Ramji Variety Samosa' in Palam
Kanji-Vada and many more are filled in the seven pots of thee
Bhagirath Palace is a famous market of electrical goods and medicines in Chandni Chowk area. The history of this palace is associated with the Mughals, Tawaifs and the British. Earlier it was called Samru ki Haveli. Famous writer Khushwant Singh has given interesting information about Bhagirath Palace in his novel "Delhi". The novel has a factual history from Samru Ki Haveli to Bhagirath Palace. Well, we are talking about today's Bhagirath Palace. In this market, 'Guptaji Kanji Wale' has a long history. If you ask the address of this kanji in the area, then he will give you information about the whereabouts.
In fact, this thia is full of digestive delicacies. On the table, you will see seven medium sized pots, in which one will see vada floating in the famous kanji, some will have curd, some saunth, some boil potatoes and chickpeas and some will see spicy kachalu and green chutney. Four dishes are sold at this place. Apart from number one Kanji-Vada, Dahi-Bhalla, Chaat-Papri and Kalmi Vada.
The taste of kanji-vadas is wonderful, the smell is also pleasant and shocking
If you reach this place, then people will eat Bhalla whether papdi. You will definitely eat Kanji-Vada together. A different kind of heart-pleasing smell will be felt flying around this place, which will increase your appetite. We are talking about kanji-vadas. You place an order. Four vadas will be put in a large plastic glass, then it will be filled with kanji (kai water, which is light yellow in colour). Green chutney will be served on top with a spoon.
Even before eating and drinking, the smell of asafetida and ground mustard in your nose will surprise you. Eat vada and sip kanji, that's all… it will feel as if the taste of the universe has come down in your mouth. Would like to eat and drink. One more thing, you will definitely burp while eating, which will indicate that the issue is present. The cost of this one glass is Rs 50.
The business of this dish has reached the third generation
In this way, the rest of the dishes of Lalaji of Thee are no less 'deadly'. Order Bhalle, Papdi or Kalmi Vada, they will be put in a big plate. Thick curd mixed with cream, boiled chickpeas and potatoes, green chutney apart from dry ginger will be sprinkled, after that a lot of spicy kachalu will be added and at the end, pickled ginger will be served by spreading. Now you tell me, the issue is interesting, isn't it? The cost of these three dishes is Rs 60 per plate. This thia started appearing in the market in the year 1971. At that time Lala Roshanlal started it.
Also read: Dosa-Idli-Sambar is the food of Anna's hand, then reach Madras Cafe in Rohini Sector-7
From the very beginning, he sold only Kanji-Vada and Dahi-Bhalle. The same menu continues even today. After this his son Vijay Gupta took over. Today brother Sunil Gupta and son Hitesh are running Thiye with him. They say that we will not get the taste of kanji anywhere. This pot is prepared in eight days in winter and in six days in summer. We make curd ourselves. Make your own spices. Thiya gets decorated at 1 pm and by 6 pm everything is settled. Sunday is a holiday.
Nearest Metro Station: Red Fort
Read Hindi News see more online Live TV News18 Hindi website. Know related to country and abroad and your state, Bollywood, sports world, business News in Hindi. Us Facebook, Twitter, Instagram And Telegram Follow on.
Tags: Food, Lifestyle