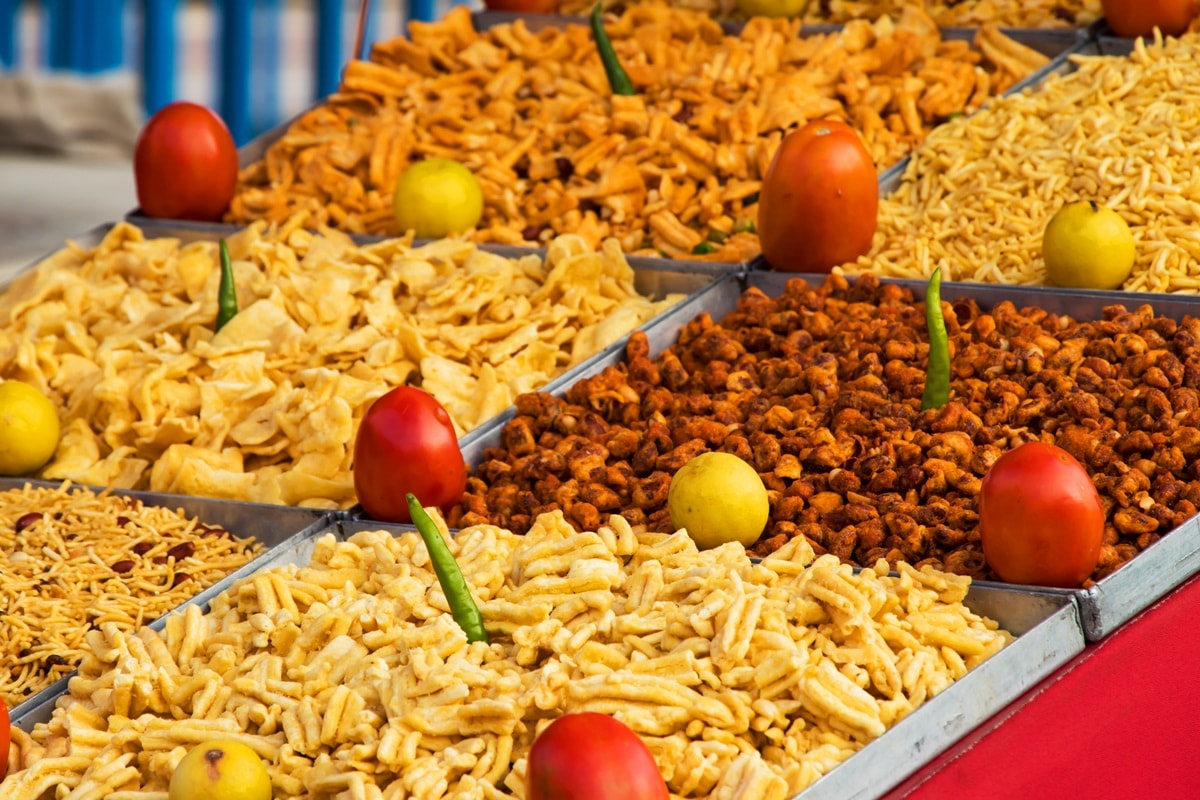 Famous food shops of Indore: Indore city, which has set an example in the matter of cleanliness across the country, is also 'number one' in the matter of food. The street food here is quite famous all over India. The taste here can be gauged from the fact that the salty here is also supplied abroad. The status of Pohe of Indore is also spread all over the world. There is hardly any person coming to Indore for the first time who does not taste Indori Poha. Apart from this, you will find many varieties in street food including Kachori, Dal Bafla.
For the food lovers, this city is nothing less than the fulfillment of any sought after wish. If you are going to visit Madhya Pradesh for the first time and if you get a chance to go to Indore, then we are going to tell you some famous spots of the city where you can enjoy food to the fullest. Here you can taste many varieties including Chinese, Gujarati, South Indian.
Bullion, 56 Delicious Tastes Taken In The Shop
The bullion market of Indore, where the gold glows during the day, while at night, this place becomes buzzing with food items. Be it hot gulab jamuns or bhutta, rabdi, dahibde to garadu, you will find a wide range of mouth watering street food here. Once tasted here, the taste will remain on your tongue for a long time. Apart from this, 56 shops here are also very famous in terms of food.
Here you will get special poha
Go out from any street of Indore early in the morning, you can easily see the Poha carts there. Although you will find great flavored poha in every part of the city, but if you want, you can head to Rajwada for this. There are 3 shops here which are open all the time. Apart from this, jalebi can also be enjoyed with poha on the stalls on MG Road.
read this also: Easy Indori Poha Recipe: Prepare 'Indori Poha' in 10 Minutes, Learn the Perfect Way to Make
Apart from this, the poha shops of Sharma, Jain and Chaurasia located near the railway station are also very famous. Tiwari restaurant at Mhow Naka, JMB at Collectorate and Guru's Poha at Gorakund are also very famous.
Eat puffy shortbread here
If you are fond of eating shortbread, then here you will find kachoris of many varieties. It also includes potato, lentils, peas kachoris. Ravi Swalpahar is almost 100 years old shop near Municipal Corporation, in the corner of Engineering College SGSITS you will get the taste of Engineering Shortbread. In Anantanand, Malharganj on the Jail Road, the shortbread of the bomb is sizzling. On the other hand, red bucket potato theft and chutney are quite famous at Rambagh.
Sago khichdi is also famous
You will find Kadi-Fafda, the famous dish of Gujarat at Chikmagalur square. Apart from this, mangodi and chilli pakodas are famous at Novelty Market and MIG intersection. Apart from this, the sago khichdi found on the carts also has a unique taste. This khichdi is easily available at the intersections. Apart from this, it will also be found at Dussehra Maidan, Sarafa, Geeta Bhavan intersection. The elders of sago here are also very famous.
read this also: Nawabi Paneer Recipe: To make Tasty Nawabi Paneer without Onion-Garlic, follow these simple steps
Taste the dal baffle here
Daal Bafla of Indore is different from Dal Baati. If you want to taste them, then you can taste it at Prithvilok Restaurant and Flamingo Restaurant located in Sitlamata market. Apart from this, it is easily available in many hotels of the city. Apart from this, South Indian food, Chinese food also has a lot in the city. The city's panipuri and baked samosas are also very famous. If you ever come to Indore, do not miss to taste all these dishes.
Read Hindi News online and watch Live TV News18 on Hindi website. Know news related to country and abroad and your state, Bollywood, sports world, business.