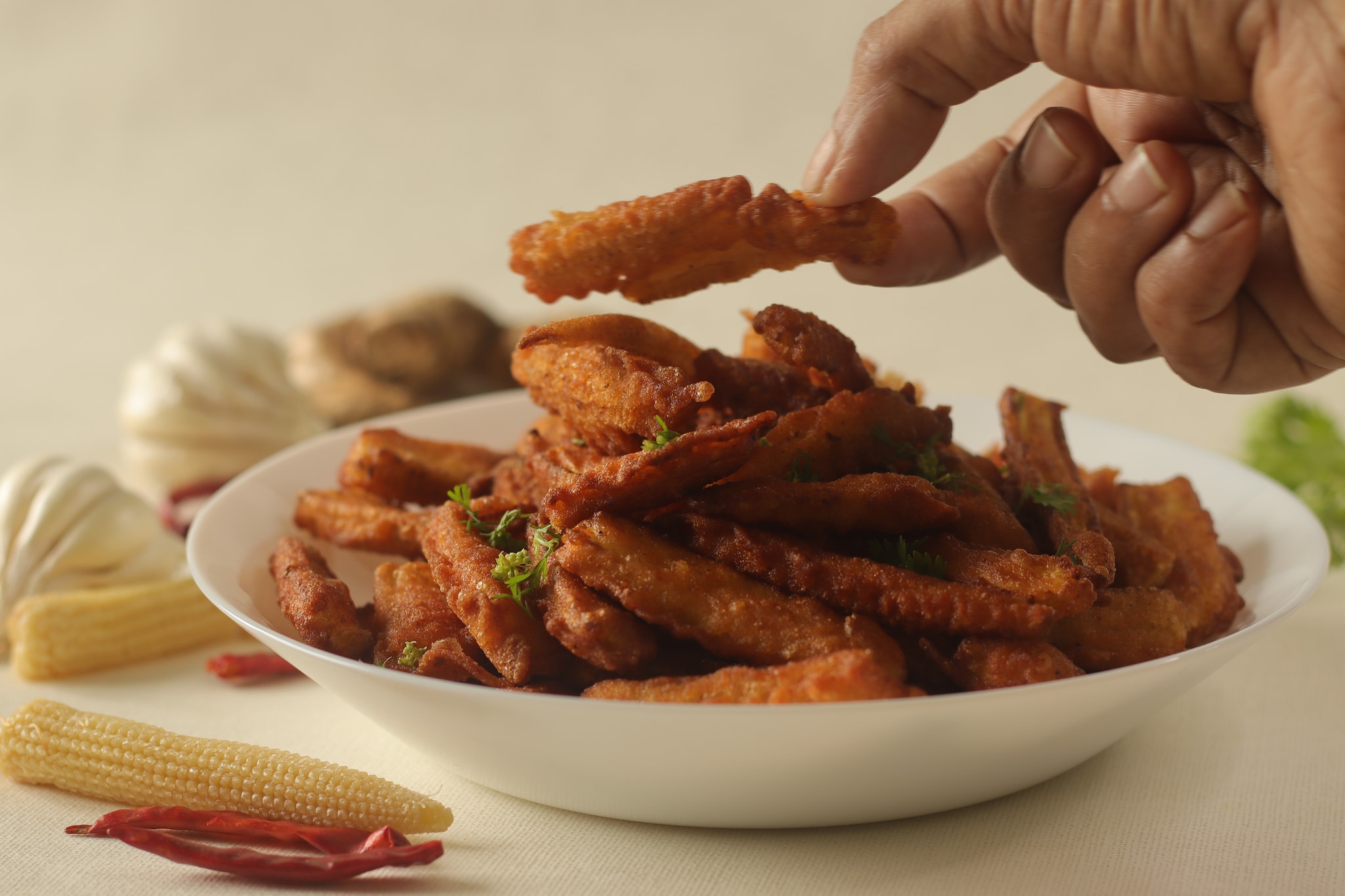 Baby Corn Fingers Recipe In Hindi: Have invited friends at home today and don't know what to make for snacks? So without thinking, make Baby Corn Fingers in an easy way. Everyone will like this quick recipe. You can serve it with tea. If you want to add finely chopped onion and capsicum, then you can also add that. Do try it once. Along with the guests, children will also like this dish very much. So immediately go to the market and buy baby corn and make this fun dish.
What do you need to make Baby Corn Fingers?
300 grams baby corn
4 tbsp refined flour
1 tbsp Corn Flour
1 tsp Chaat Masala
1 tsp Red Chilli Powder
Salt as per taste
Also read- Make lauki paratha and raita for breakfast, the taste of the mouth will be good
How to make Baby Corn Fingers
To make Baby Corn Fingers, first wash the baby corns thoroughly and after drying the water, cut them from the middle. After this, take all purpose flour, corn flour, salt, chaat masala and red chili in a bowl. Make a batter by adding some water to this mixture. Make sure that the batter is not too thin or thick. After this, coat the cut pieces of baby corns with this solution.
Also read- Paneer Aloo Kebab Recipe: Serve Paneer Aloo Kebab with tea in breakfast this evening
After this, heat a pan, add oil to it and after the oil becomes hot, fry the coated baby corns. When they are fried, take them out on a tissue paper so that the paper absorbs the extra oil. If you want, you can also add chili flakes and oregano to it. You can serve it with sauce or spicy chutney. If you want, you can also place cheese slices on it or you can also grate the cheese. If you want, you can also sprinkle Maggi masala and chaat masala on it.
Read Hindi News online and watch Live TV News18 on Hindi website. Know news related to country and abroad and your state, Bollywood, sports world, business.