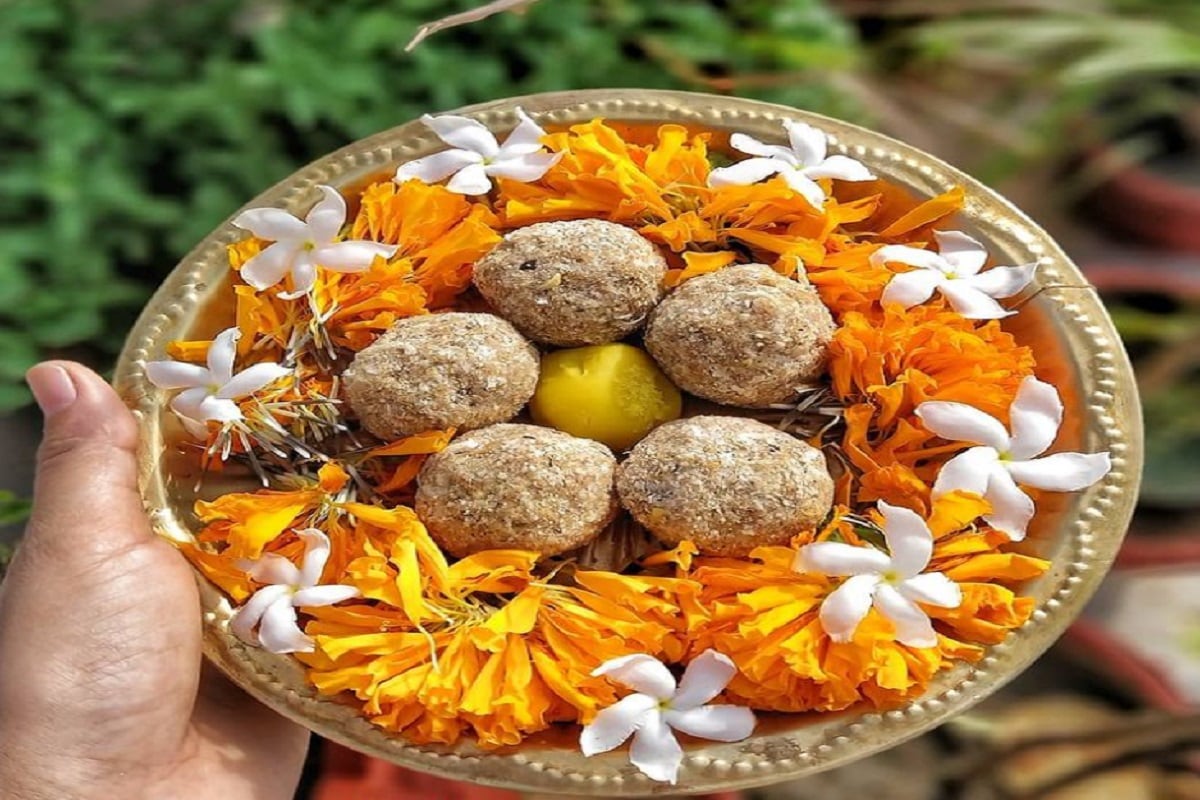 How To Make Panjiri Ladoo: Today is Janmashtami. On this day Krishna devotees keep a fast and offer 56 bhog to Kanha by worshiping him during Muhurta on his birth anniversary. Panjiri is also one of these 56 dishes. Today we will teach you how to make Panjiri Ladoo. Let us tell you that they are very tasty to eat and can be made easily. It is said that Shri Krishna also likes this dish very much. Also, whether children or elders, everyone finds it tasty. Come, know the easy recipe of making Panjiri Ladoo
What is needed to make Panjiri Ladoo?
500 grams Wheat Flour
50 grams Semolina
1 cup dry coconut
10 grams Walnut
20 grams cashew
20 grams Almonds
400 grams Ghee
150 gm Sugar Powder
20 grams Fox Nut
2 tsp Cardamom powder
Also make this on Janmashtami- Walnut Halwa Recipe: Make Walnut Halwa Sweet to Everyone's Mouth
The easiest way to make Panjiri Ladoo
To make Panjiri Ladoo, first take a pan and put some ghee in it and add makhana to it and roast it. Fry the makhana until it turns golden brown. After this, take them out in a vessel and crush them or you can also grind them in a mixer. After this, put ghee in the pan and fry it after adding semolina. After that put flour in it. Now put the ground makhana in it. Now add coconut or coconut sawdust, cashew nuts, almonds and cardamom powder in it. After that add boora to it. Now make laddus from this mixture. If you want, you can also add pistachios to it.
Also try- Punjabi Doda Barfi Recipe: Make Punjabi Doda Barfi at home this festive season, here is the recipe
If you want, after making all the laddus, garnish them with finely chopped dry fruits. To decorate them, you can decorate rose leaves on a plate and place laddoos on them. You can also garnish saffron on it. After this, you should offer them and distribute prasad to everyone.
Read Hindi News online and watch Live TV News18 on Hindi website. Know news related to country and abroad and your state, Bollywood, sports world, business.