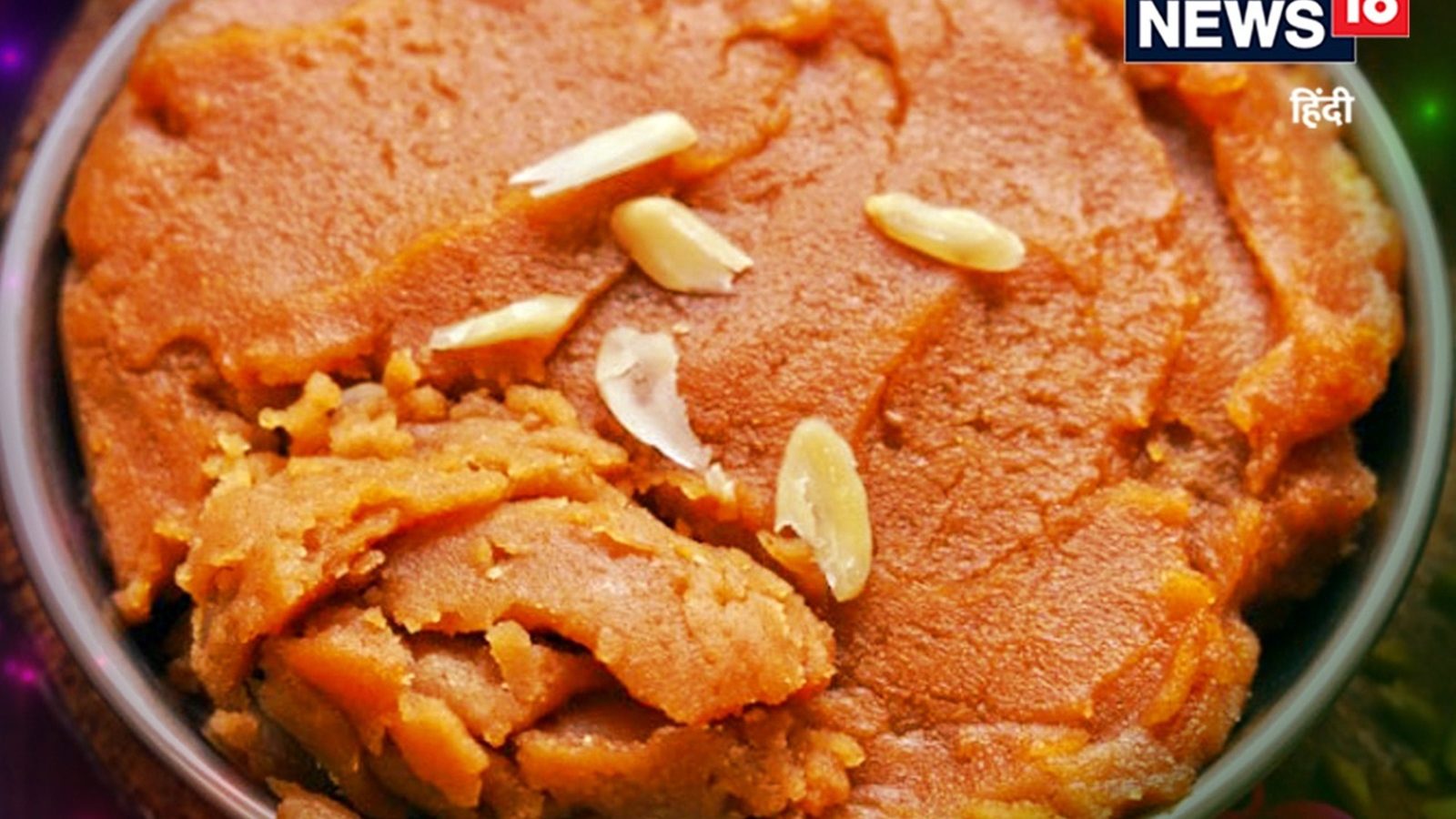 Kada Prasad Recipe
prep time

10 min

cooking time

40 min

serving

3 People

calories

207
Kada Prasad Recipe: Whoever has tasted Kada Prasad on Guru Nanak Jayanti, it is not possible to forget it. One of the special recipes made on the occasion of Gurupurab is Kada Prasad. Kada Prasad is as delicious as it is easy to make. Its taste is also great because it is cooked in desi ghee for a long time. If you also want to make Kada Prasad at home this time or are fond of eating sweet, then you can try Kada Prasad recipe. We are going to tell you an easy way to make Kada Prasad at home. It can be prepared very easily by following this. This is a sweet dish.
Ingredients for making Kada Prasad
Coarsely ground wheat flour – 1 cup
Sugar – 1 cup
Desi Ghee – 1 cup
Water – 4 cups
How to make Kada Prasad
To make delicious Kada Prasad, first of all take a thick bottomed vessel. Add 4 cups of water to it and keep it to boil on medium flame. During this, take another pan and put ghee in it and keep it for heating. Keep the flame high till the ghee melts. When the ghee melts completely, reduce the flame. Now add flour to it and mix it well with ghee and fry it till it turns golden brown. When the color of the flour becomes golden brown, then add sugar to it and mix it well by adding water from above.
Special care should be taken this time that the hard prasad does not get lumpy while pouring water. When the mixture mixes well, increase the flame of the gas and cook it for about 10 minutes or till the water of Kada Prasad dries up completely. In this way your Kada Prasad is ready. Now turn off the gas and serve the prasad after it cools down.
Read Hindi News Online Watch More Live TV News18 on Hindi website. Know related to country and abroad and your state, Bollywood, sports world, business News in Hindi.