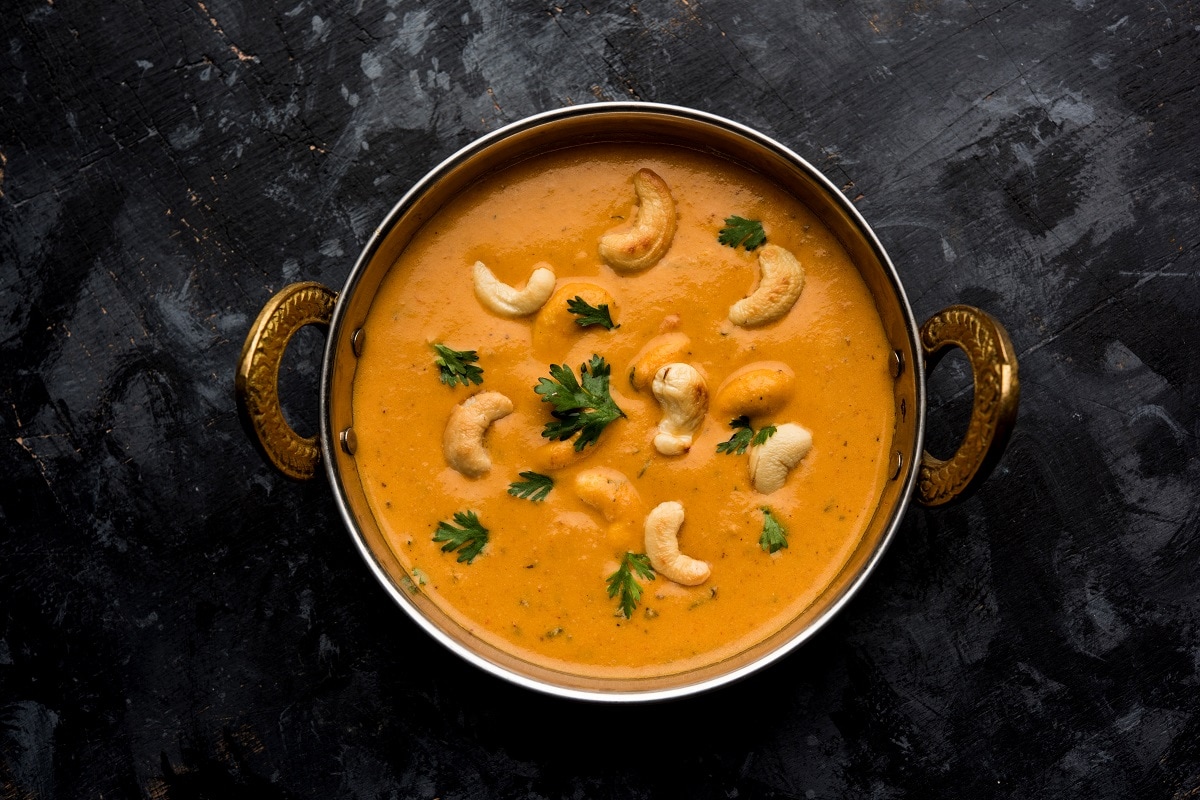 Kaju Korma Recipe:
If you have guests coming to your house or want to make something special for someone special, then cashew korma recipe is for you only. Although you must have eaten Non-Veg Korma many times, but the taste of this Cashew Korma is also not less. You will eat it once and will request to make it again and again. So this time make cashew korma for your loved ones. It is very easy to make and it does not take much time to make it. This is a veg dish. It is made by mixing spices like cashew and khoya. Let's learn how to make Cashew Korma-
Ingredients for making Cashew Korma
Cashew – 60 grams
Cashew – 12 ground cashew nut paste
Cream – 100 grams
Tomato – 4
Ginger – 1 inch piece
Garam masala – a pinch
Red chili – tsp
Turmeric Powder – tsp
Coriander Powder – 1 tsp
Green coriander – 1 tsp chopped
Asafoetida – 1 pinch
Cumin – tsp
Whole garam masala – half tsp
Oil – 3 tbsp
salt – to taste
Also Read – Make Tasty Chicken Kachori In This Way, The Taste Will Win The Heart
How to make Cashew Korma
To make cashew korma, first prepare a paste of tomato, ginger and cashew. Now put oil in the pan and heat it. After this, add cashew nuts to this oil and fry them while stirring continuously till they become light golden. Then take them out and keep them aside. Now fry cumin seeds in oil. In this add asafoetida, turmeric powder, whole garam masala, peel the big cardamom and add its seeds and fry it lightly. Now add tomato, cashew, green chili, ginger paste. Then fry all these spices well. After this, prepare its gravy by adding red chili powder, garam masala, cream and a little water. Then when the gravy comes to a boil, then add green coriander, salt and roasted cashew nuts to it. After this cover it and cook it for few minutes on low flame. Your delicious Cashew Korma is ready.