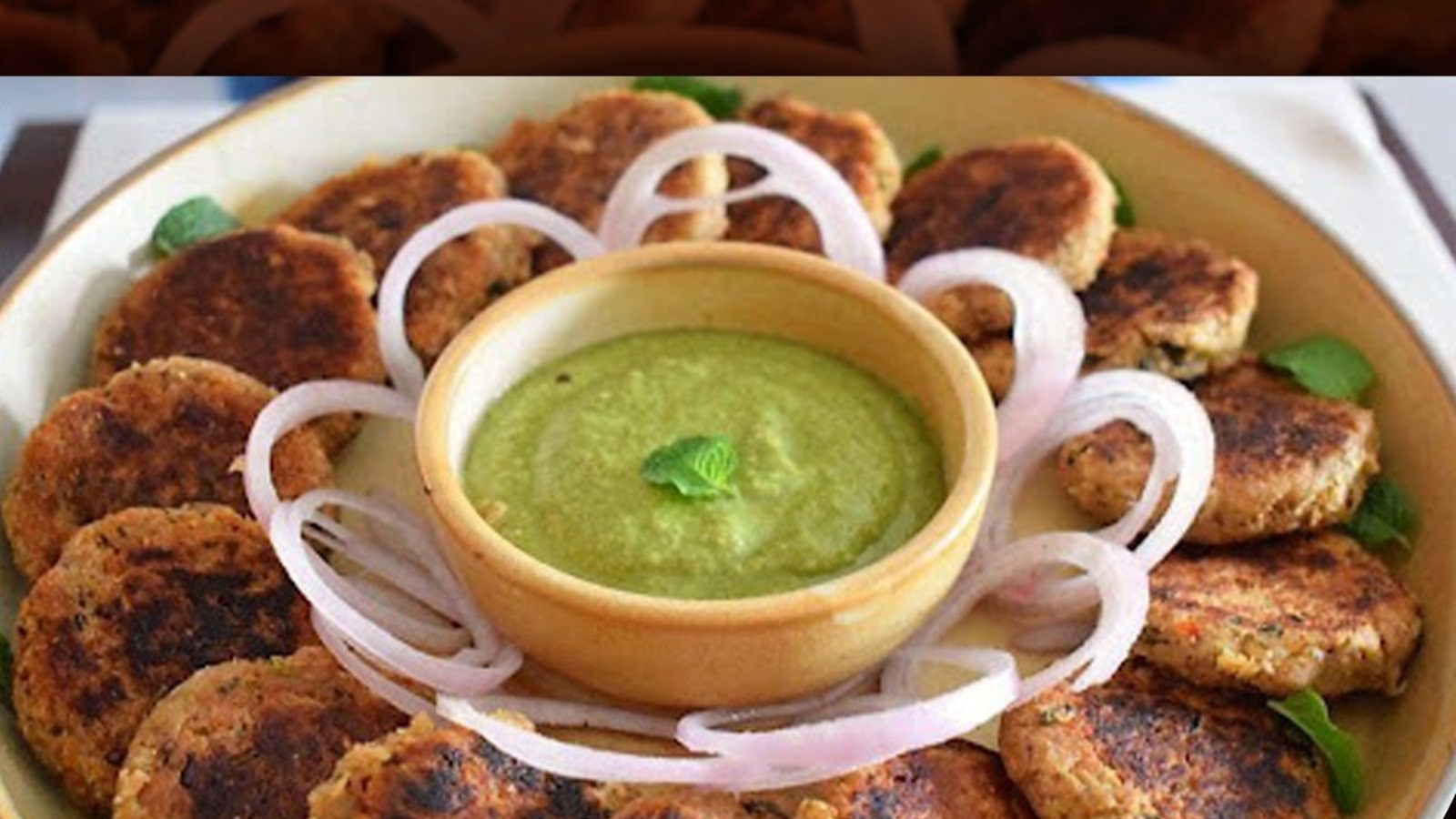 Kathal ke Kabab Recipe: Jackfruit (Kathal) Most of the people have tasted the vegetable at some point or the other, but very few people would have enjoyed the jackfruit kebabs. If you like jackfruit curry, then you will definitely like jackfruit kebabs too. Eating jackfruit in winter is also beneficial. If you are fond of non-veg, then jackfruit Kabab Will give you the same taste as well. So far, if you have not made jackfruit kebabs at home, then we are going to tell you the easy method of making it. Delicious jackfruit kebabs can be enjoyed at home by following this method.
tell that Jack Fruit It is full of qualities. When it remains raw, it is used as a vegetable. When ripe, it is eaten like a fruit. Although it is difficult to digest it.
Ingredients for making Jackfruit Kebabs
Jackfruit – 2 cups
Chana dal – 1 cup
Onion (cut into slices) – 2
Ginger piece – 1 inch
Cumin – 2 tsp
Cloves – 5
Garlic cloves – 5
Green cardamom – 2
Big cardamom – 2
Black pepper – 1/4 tsp
Nutmeg – 1 small piece
Green chilies chopped – 5
Oil – 1 cup
Salt – as per taste
Also read: Bhutte ka Kees Recipe: The taste of roasted kees is wonderful, so prepare it at home like this
How to make Jackfruit Kebabs
To make jackfruit kebabs, first take the jackfruit and cut it into small pieces. Now put them in the pressure cooker along with gram dal. Now take ginger, green chili, garlic, cumin, cardamom, big cardamom, black pepper, nutmeg and onion and grind them finely in a mixer to make a paste. Now mix this paste with jackfruit and gram dal in a pressure cooker. Add salt and red chili to this mixture according to taste and add a cup of water. Now put the lid of the cooker and let it cook on medium flame for about 10 minutes. After that turn off the gas.
After some time, when the pressure of the cooker is completely over, then open its lid and take out all this mixture in a big plate. Now let the mixture cool down. When it cools down completely, make a fine paste by pressing it with your palms.
Also read: Poppy seed pudding is full of properties, try this easy recipe in this winter

Now take a pan and heat oil in it. Add chopped onion, green chili to it and fry it till it becomes light golden. After this, make tikki-like kebabs by taking small balls in equal proportion of the well-mixed jackfruit paste. Now put the prepared kebabs in hot oil and fry them well from both the sides. Similarly prepare all the kebabs by frying them. Your delicious Jackfruit Kebab is ready. Serve it with favorite chutney or tomato soup.
Read Hindi News see more online Live TV News18 Hindi website. Know related to country and abroad and your state, Bollywood, sports world, business News in Hindi. Us Facebook, Twitter, Instagram And Telegram Follow on.
Tags: Food, Food Recipe, Lifestyle