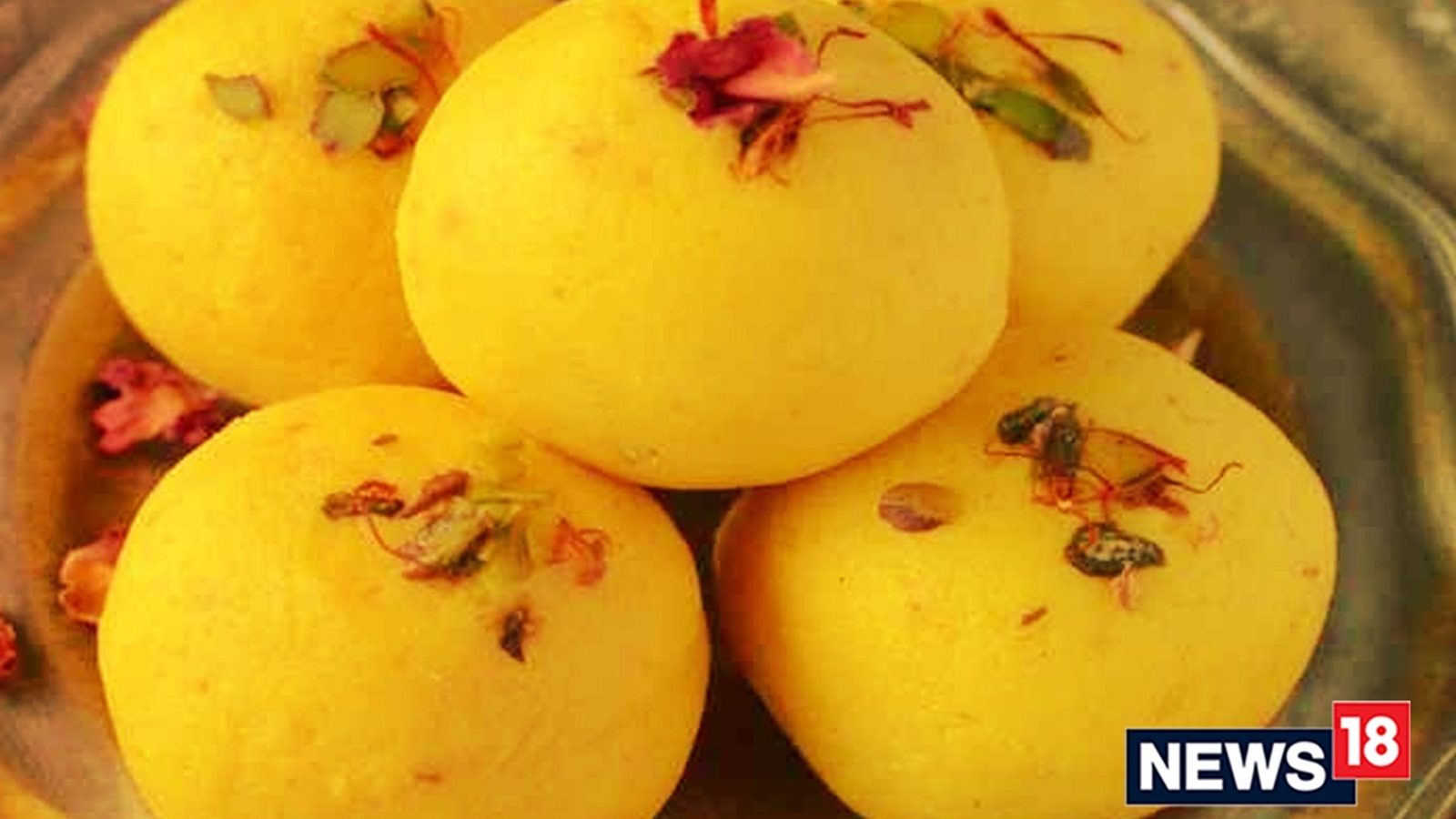 Kesar Malai Laddu Recipe: Saffron fights me (Kesar Malai Laddu) We all have tasted it. This sweet dish recipe can be made in many ways. On Gurunanak Jayanti, this time loved ones can be treated with this special sweet dish. The traditional way of making it is by mixing cream and paneer, apart from this it can also be made with mawa and paneer. Kesar Malai Laddu can also be prepared with condensed milk and paneer in case mawa is not available. This is a sweet dish liked by people on any festive occasion.
If you have not made it at home yet and are going to try it at home for the first time, then we are going to tell you an easy recipe to make Kesar Malai Laddu. Delicious Kesar Malai Laddu can be made at home by following this recipe.
Ingredients for making Kesar Malai Laddu
Paneer – 400 grams
Cream – 200 gms
Sugar powder – 1 cup
Saffron
Sweet yellow color – 1 pinch
Cashew – 2 tbsp
Pistachios finely chopped – 10
Cardamom – 5
Also read: Enjoy the taste of 'Special Gajar Ke Halwa' in the winter season, here is an easy recipe
How to make Kesar Malai Laddu
To make Kesar Malai Ladoo, first take a pan and add cream and fry it for about 5 minutes while stirring it with a spoon. During this the cream will melt and thicken a bit. Now add grated paneer to it and fry this mixture well while stirring it with a spoon. When this mixture becomes thick, take saffron and dissolve it in a tablespoon of milk. When it dissolves well, add it to this mixture. Mix everything well with the help of a spoon.
To give yellow color to the laddoos, add a pinch of sweet yellow color to this mixture. Fry this mixture until it thickens well. After that take it out in a plate. When it remains slightly hot, then add a cup of sugar powder to it and mix it well. After that put chopped cashew nuts in it.
Also read: Make delicious Kada Prasad at home on Guru Parv, here is the recipe
Now mix this mixture well once again with the help of a spoon. Now take little mixture and start making their round balls. Make laddus in the same way with the whole mixture. Keep them in a separate plate or tray. After this, keep sticking chopped pistachios and cardamom seeds on top of each laddu. In this way, delicious Kesar Malai Laddu is ready at home. They can be served garnished well.
Read Hindi News see more online Live TV News18 Hindi website. Know related to country and abroad and your state, Bollywood, sports world, business News in Hindi. Us Facebook, Twitter, Instagram And Telegram Follow on.
Tags: Food, Food Recipe, Lifestyle