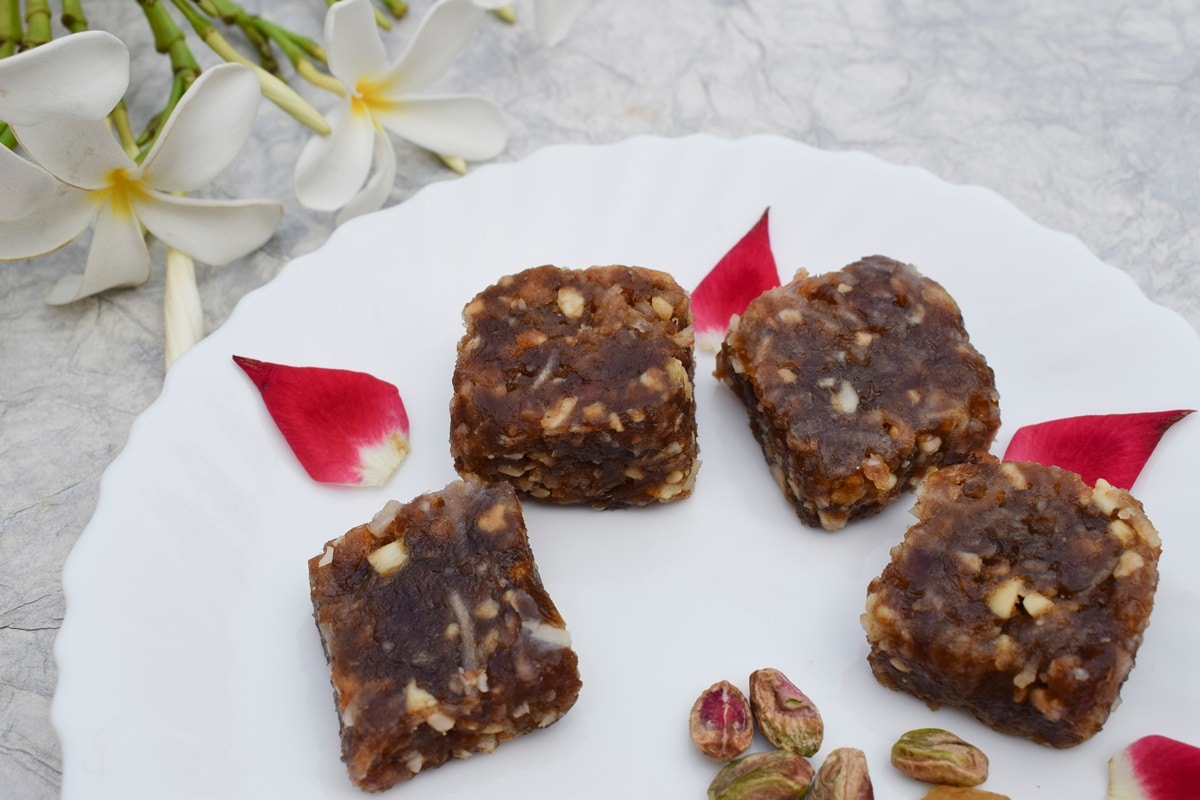 How To Make Khajur Burfi: Khajoor Barfi recipe is very tasty. Its demand increases a lot in the festival season. This is such a delicious dessert that can be prepared very easily at home. It takes very less time to make it. Those who want to taste this dish by making it at home instead of in the market, they can prepare it by this method. Come, know the Dates Burfi Recipe
Ingredients for Date Barfi
Dates – 400 grams
Almonds (chopped) – 50 grams
Poppy seeds – 20 grams
Dried grapes – 50 grams
Coconut (grated) – 25 grams
Cardamom powder – 1/2 tsp
Pure Ghee – 75 grams
recipe preparation method
To make Khajoor Barfi, first roast the poppy seeds in a pan on low flame. After this keep it aside and grind the dates in a mixer. Now fry all the dry fruits on low flame. When their color starts to turn golden, then add grated coconut to it. Then also add cardamom powder to it. Mix it well and finally add the ground dates to it.
Also read- Milk is fond of jalebi, do not forget to taste Makhanlal Tikaram's shop in Kashmiri Gate
Let this mixture cook for the next two-three minutes. After this, take out this mix in a tray and spread it well in the tray only in hot condition. After this, slice it into squares and sprinkle poppy seeds on top of it.
Also read-Nuts Burfi Recipe: If you like to eat sweet food, you can make Nuts Burfi at home, this is the method
After that keep it to cool down for some time. Once the barfi cools down, it is completely ready to be served by you. Eat it yourself and let the guests who come home also taste it. You can also garnish it with finely chopped dry fruits.
Read Hindi News online and watch Live TV News18 on Hindi website. Know news related to country and abroad and your state, Bollywood, sports world, business.