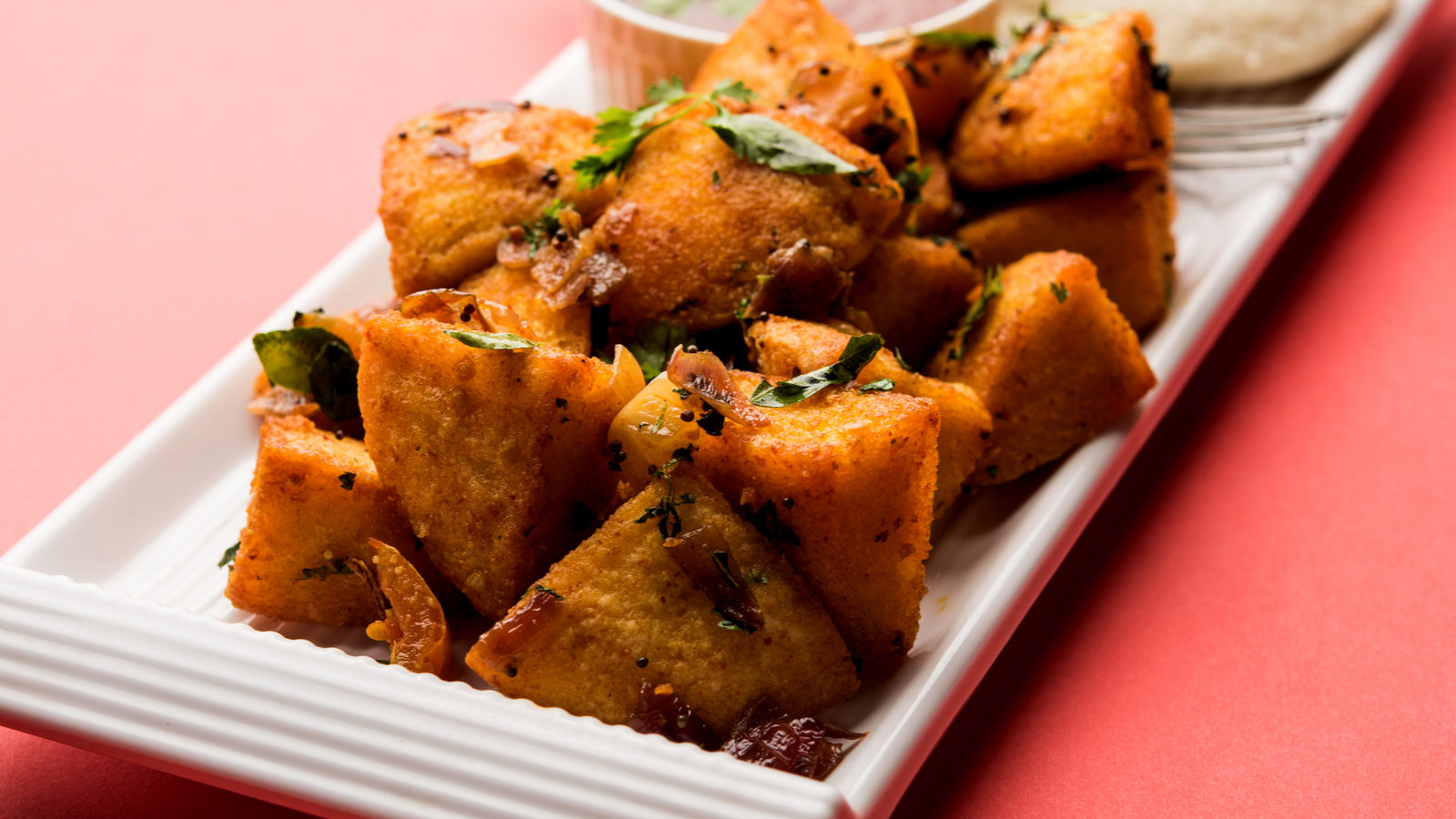 Healthy Masala Idli Tips: Idli is a healthy breakfast which is a very popular food in South India. Usually people like to eat it as breakfast or evening snack. Idli is very much liked both in terms of taste and health, but many times idli is left after breakfast which does not taste delicious after going stale. If this happens in your house too, then instead of throwing them away, you can make masala idli which everyone will like. It is also easy to make.
Here we are telling you some such kitchen hacks, with the help of which you can easily make Masala Idli from the remaining Idli. You only need a few tips to make Masala Idli. If you want, you can prepare a new dish by mixing it with your favorite vegetable. But if you want to prepare some tasty healthy snacks quickly, then you can prepare masala idli by mixing some special ingredients with the remaining idlis. You will also take less time to make it and every member of the house will eat it on demand.
Read also: Isn't restaurant-like 'Lachha Paratha' made at home? Follow these tips to make it soft and tasty
use these things
-Pre-made Idli
– chopped tomatoes
-Curry leaf
– mustard seeds
-beans chopped
Onion finely chopped
-Sambar masala
– urad dal 2 tsp
make like this
To make Masala Idli, first cut the prepared Idli into small pieces. Now put oil in a pan and heat it. When the oil in the pan becomes hot, add all the tempering ingredients like urad dal, mustard seeds, curry leaves and stir it for 30 seconds. When all the things are fried well, then add finely chopped onion and after that add the beans. After 1 minute, add tomatoes to it and add sambar masala and salt. Your masala is ready.
read this also: Crispy paratha with layers not made like mom's? Follow these tips
Now cook it by adding half a cup of water and when it becomes thick, add chopped idlis to it. Keep stirring it lightly. Masala Idli is ready. You put finely chopped coriander leaves on it. Now serve it hot.
Read Hindi News Online Watch More Live TV News18 on Hindi website. Know related to country and abroad and your state, Bollywood, sports world, business News in Hindi.