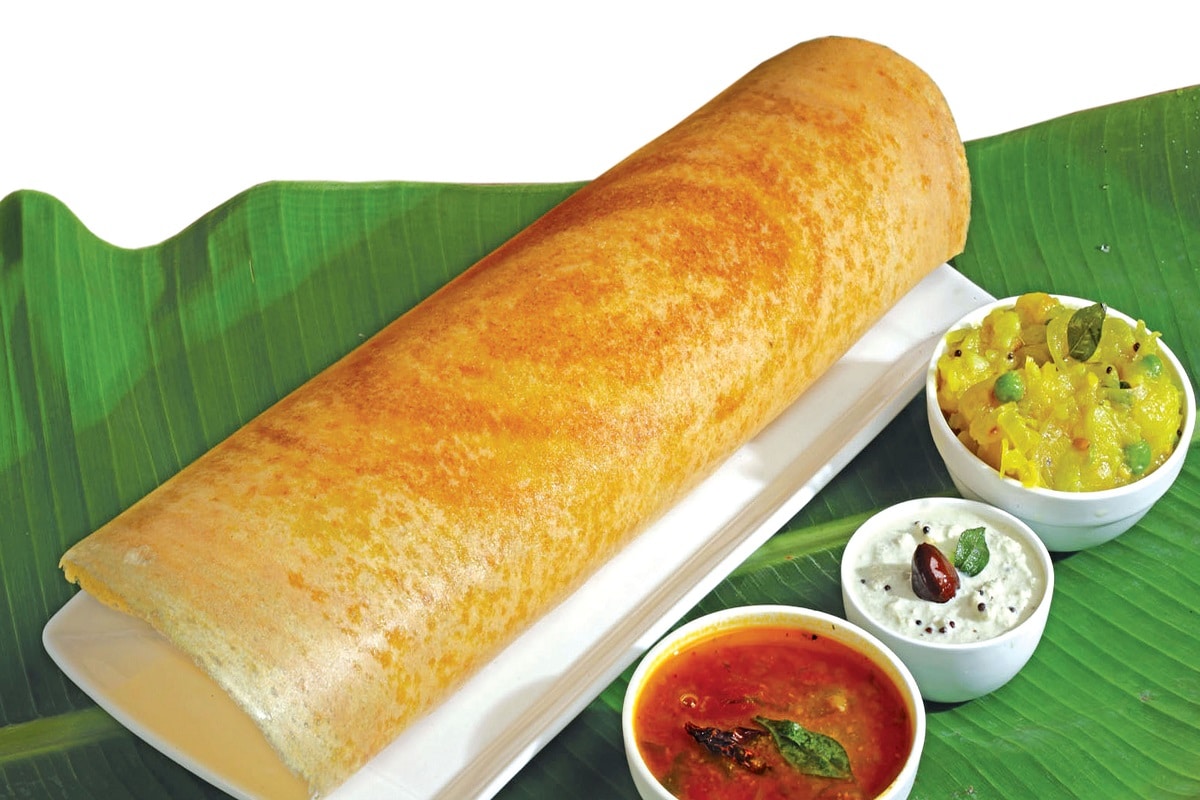 Masala Dosa Recipe Everyone Loves The Taste: The South Indian dish Masala Dosa is very healthy and tasty. This is the reason why this dish made from rice and lentils is famous in the country and the world. You can consume dosa at any time. It is very light to eat and it is also easy to make at home. People like Masala Dosa the most. You can have dosa for breakfast, brunch, lunch and even dinner. This is a low calorie food. Let us tell you about the easy recipe of Masala Dosa.
Ingredients for Masala Dosa
3 cups (slightly steamed) rice
1 cup washed urad dal
1/2 tsp fenugreek seeds
2 tsp salt
oil for cooking dosa
To make the seasoning:
800 grams boiled potatoes cut into pieces
2 cups onion (chopped)
4 green chilies (finely chopped)
4 tablespoons oil
1 tsp mustard seeds
15 -20 curry leaves
2 tsp salt
1/4 tsp turmeric powder
1/2 cup water
Method to make Masala Dosa:
To make Masala Dosa, first wash the rice and soak it in a vessel. Soak lentils and fenugreek seeds in another vessel for 5 to 6 hours or for the whole night. After this grind the lentils smooth. After this, prepare a batter by grinding the rice. Dilute the batter a bit by adding salt and water to it. Keep it like this for the whole night to ferment or let it become a little spongy according to the season.
If the batter looks thick, add a little more water to thin it out. Now heat the tawa and apply oil on it with the help of a brush. When it becomes completely hot, sprinkle some water on it and immediately spread the batter on it, give it a circular shape. Do it very fast. After spreading the dosa on the pan, reduce the flame and pour some oil on the sides so that the dosa can be cooked well.
On the other hand, heat the pan and add mustard seeds, onion, curry leaves and green chillies and fry on high flame till the onion becomes transparent. Now add salt and turmeric and mix it well, now add potatoes to it. Mix the potatoes well and add some water and cook for 2 to 3 minutes. When the edges start turning light brown, remove the dosa with a thin ladle. Place the stuffing in the center of the dosa and fold it. Serve it with chutney and sambar.
Read Hindi News online and watch Live TV News18 on Hindi website. Know news related to country and abroad and your state, Bollywood, sports world, business.