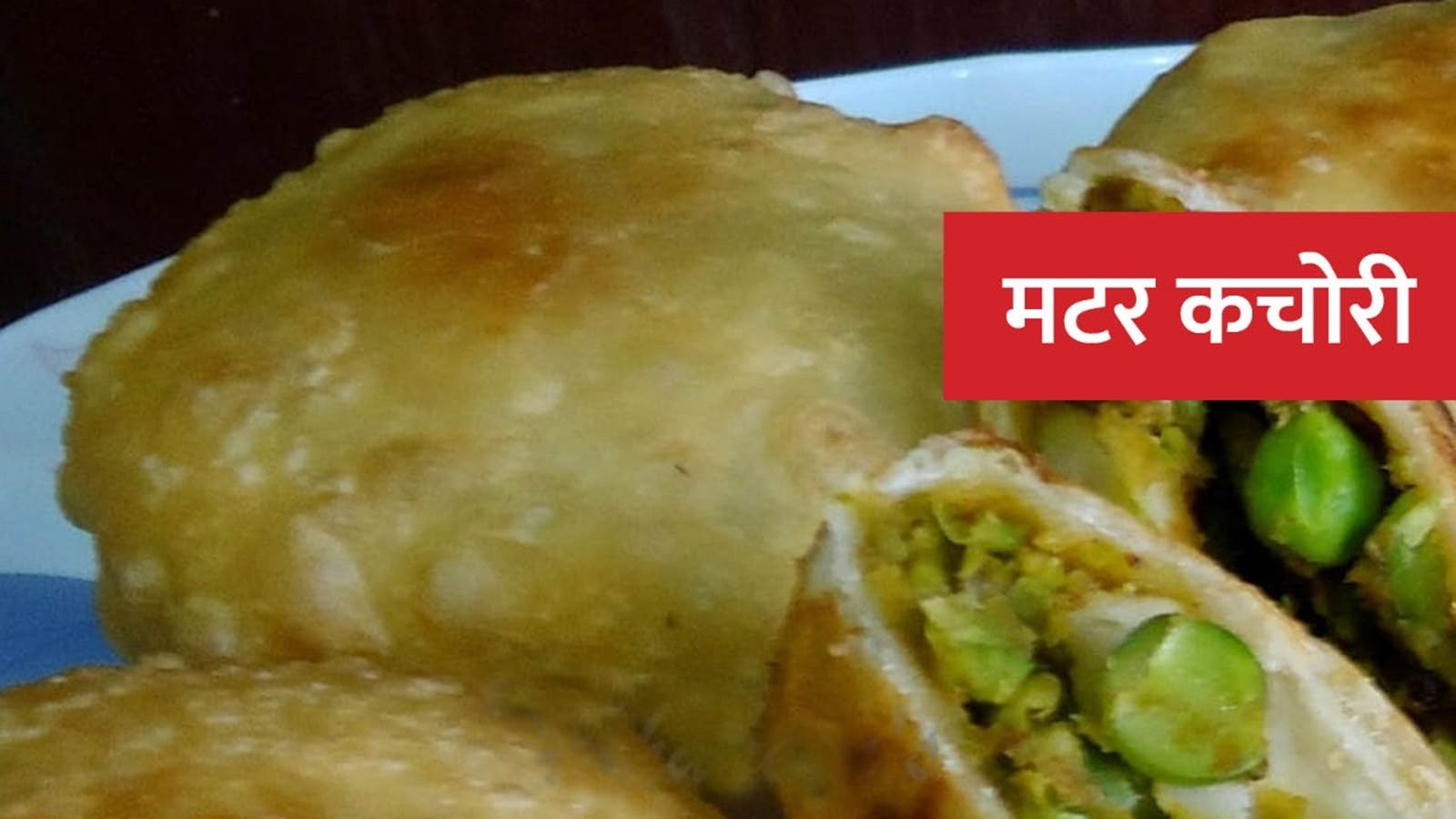 Matar Ki Kachori Recipe: Everyone must have tasted the taste of Matar Ki Kachori. In the winter season, the taste of Matar Ki Kachori made from fresh peas is very unique. Actually, the arrival of peas starts in the winter season itself. Peas are very tasty to eat and Matar ki Kachori also retains that flavour. Let us tell you that there are many varieties of Kachoris available in the market. It has a long list including Moong Dal Kachori, Aloo Kachori, Onion Kachori. In these, the taste of Matar Kachori is also very special.
If you also like Matar ki Kachoris and have not yet tried making them at home, then it does not matter. We are going to tell you the recipe of making Matar Ki Kachori at home. By following this method, you can make delicious Matar Kachori and feed it to the family members.
Ingredients for making Matar Kachori
Green peas – 2 cups
Flour – 2 cups
Maida – 1 cup
Ginger chopped – 1 tsp
Green chilies finely chopped – 3
Asafoetida – a pinch
Oil
Salt – as per taste
How to make Matar Ki Kachori
To make Matar Ki Kachori, first take a vessel and sieve the flour and refined flour in it. Now add two spoons of oil and salt as per taste in the flour and mix it well with both the hands. After this, knead a soft dough by adding lukewarm water little by little. Now cover the dough and keep it aside for about 20 to 30 minutes. After this start the work of preparing the filling. First of all, heat water on the gas and add peas to it and boil them well. Peas will boil well in 5-6 minutes.
Also read: Want To Make Hotel Green Kebabs? Try this recipe at home
After this, turn off the gas and take out all the water from the peas. After this, take boiled peas, ginger and green chilies and prepare a coarse paste by putting them all in a mixer. Keep in mind that this mixture is not to be made into a fine paste. Now heat oil in a pan. When the oil becomes hot, add asafoetida and temper it. After this, put the prepared pea paste in it and mix it well by adding salt on top. Fry it for about five minutes on medium flame and switch off the gas. After this keep the stuffing to cool down.
Dough and stuffing for Kachori is ready. Now keep the oil in the pan to heat. Meanwhile, take the dough and once again knead it well and make small balls out of it. After this, take a ball and roll it completely. Put the prepared filling in the middle and close the filling by turning the poori from all sides. Now roll them into round shape. Similarly prepare all the kachoris one by one.
Also read: Enjoy Paneer Kheer Full Of Taste And Health, Make It In This Simple Way
By the time the kachoris are ready, the oil of the pan will also be heated well. After this, according to the capacity of the pan, put the kachoris in it for frying. Now fry them from both the sides till they turn brown. During this, keep turning the kachoris in between. Now take out the kachoris in a plate. In this way your delicious hot Matar Ki Kachori is ready. This can be eaten in breakfast or as a snack anytime of the day. Serve it with chutney, tomato sauce.
Read Hindi News see more online Live TV News18 Hindi website. Know related to country and abroad and your state, Bollywood, sports world, business News in Hindi. Us Facebook, Twitter, Instagram And Telegram Follow on.
Tags: Food, Food Recipe, Lifestyle