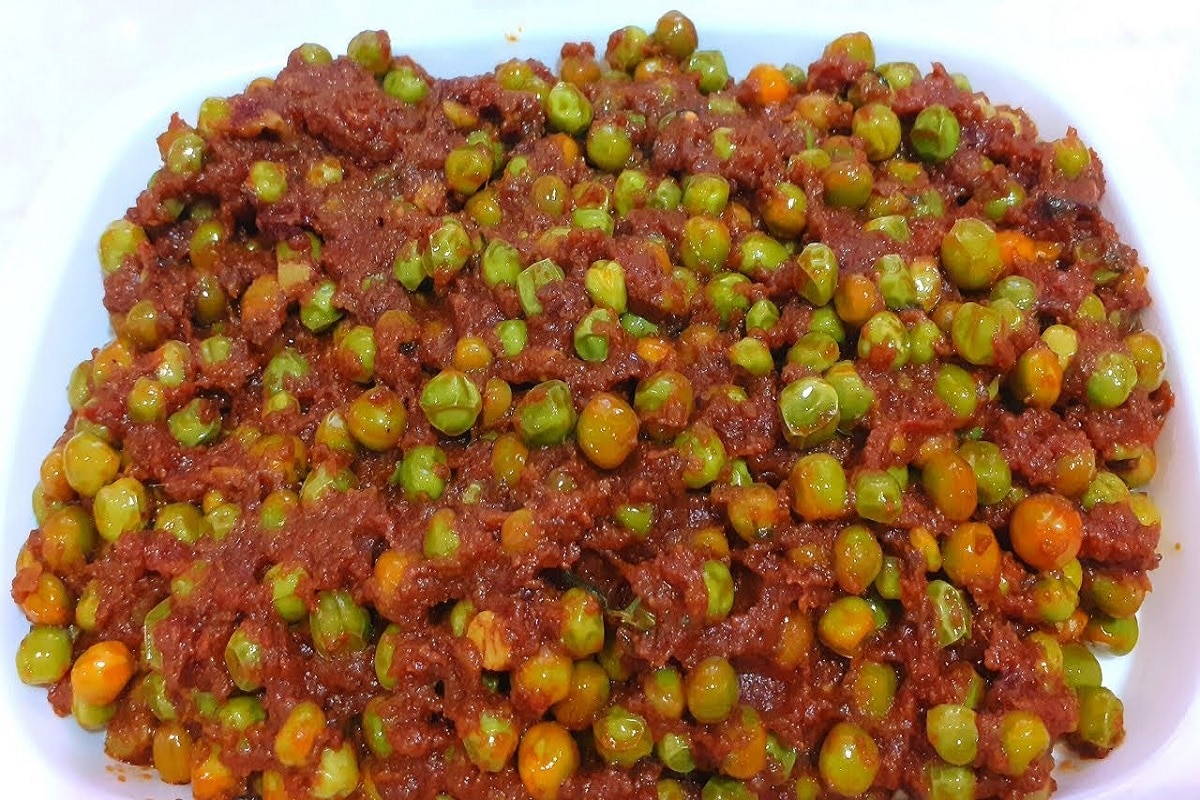 Matar Makhani Recipe:
This time if you want to feed your loved ones by making something special and different, then you can make Matar Makhani. By the way, peas are often made by mixing them with vegetables like potatoes. But the matter of Matar Makhani is different. Its taste will win your heart and the one who eats it once will ask to make it again and again. So whenever you want to make something special or do something special for the guests, then definitely try Matar Makhani. Let's learn how to make Matar Makhani-
Ingredients for making Matar Makhani
Green peas – 200 grams
2 tomatoes
2 green chilies
2 tsp oil
1/4 cumin
1/4 asafoetida
1/4 turmeric powder
1/4 red chili
1/4 coriander powder
Green coriander finely chopped
1/4 garam masala
1 tablespoon butter
1 tsp besan
salt – as per taste
read this also – When you want to make something special, make 'Veg Pulao', everyone will say wow!
How to make Matar Makhani
To make Matar Makhani, first put oil in a pan on the gas and heat it and then add cumin seeds to it. After it is roasted, add asafoetida, coriander powder and turmeric powder to it. Now add ground tomatoes and red chilies to the spices. Keep in mind that you have to fry the tomatoes till the oil separates from them. When the masala is roasted, put peas in it and while stirring it, add salt to it. Keep the peas covered for some time and let them melt properly. On the other hand, heat a small pan on the other gas and add melted butter and gram flour and stir till it becomes light brown. When it is roasted well, then add half a cup of water to it.
read this also – Make spicy potato bread rolls with evening tea, easy recipe
Then put finely chopped green coriander in the vegetable. Let the peas cook on low flame for some time. When the spices and oil start separating, add the remaining cream of milk and stir it well. Its flavor will be doubled with cream. Take your Matar Makhani is ready. You can serve it with naan or roomali roti.