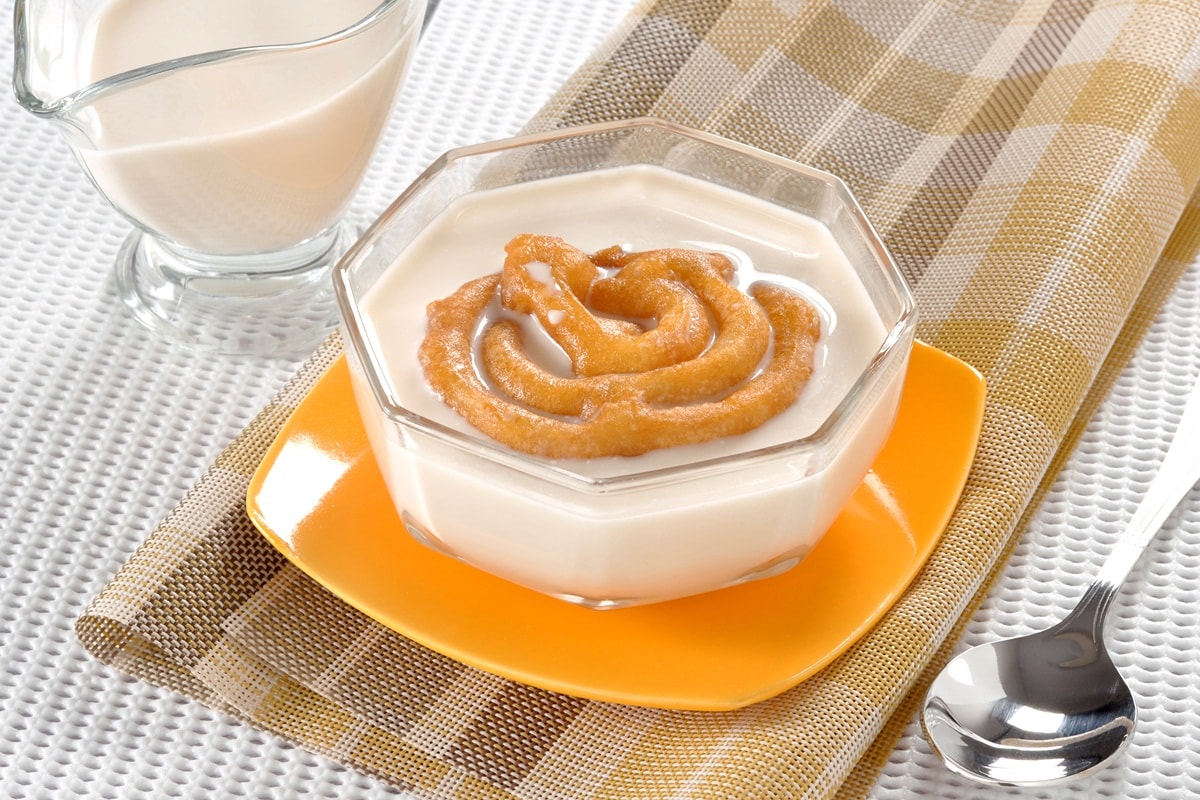 (Dr. Rameshwar Dayal) In life, you should eat vegetarian or non-vegetarian food. Enjoy continental or Chinese dishes as well. They can give you fun. But the life of us Indians is dull without milk. It is still a custom that if there is a tradition of drinking milk in breakfast, then milk is given at night also before sleeping, so that the stomach system can be kept healthy. It is normal for us Indians to drink milk like this.
But the milk boils for a long time in a big pan, whose color has become light pink by boiling. If such milk is mixed with thick cream and mixed in the kulhad, then there is a feeling of freshness and energy in the body after seeing the matter of drinking it.
If you want to enjoy this milk to the fullest, then if you get succulent jalebi along with it, then it becomes pleasant to sleep. The combination of milk and jalebi is an old tradition of Indian food. Today we are taking you to a shop which is selling milk and jalebi in Old Delhi area since long before independence. His business continues even today.
In the morning, the pan of milk climbs on the furnace
The Kashmiri Gate area of ​​Old Delhi is very famous. During the time of the British, this area was very special, apart from big offices, there used to be Hindu College, which is located in Delhi University nowadays.
This is where the Delhi Election Commission's office is nowadays. There is a big market next to it. There is a milkman's shop called 'Makkhan Lal Tika Ram'. For years this shop is famous for Kadai milk. In the shop of most milkmen of Old Delhi, a pan of milk is offered in the evening, but at this shop, a pan is put on the furnace in the morning, in which the milk keeps boiling till night.
Earlier, milk was available in this shop in Kulhad, which is available even now. Nowadays milk is also given here in colorful disposable glasses. Since the milk keeps on boiling throughout the day in the pan, it looks light pink. There is so much cream in it, which you can hardly see in any milk shop.
Milk and Jalebi have different fun in Kulhad
Anytime you reach the shop, milk will be seen boiling on the pan. You will say that if you want a kulhad of milk or a glass of milk, then two hundred and fifty grams of milk will be taken out of the pan. Add sugar and let it cool slightly
will go. Then after cutting thick cream from the pan, it will be poured on the milk. Its price is Rs 45. Milk and Jalebi are also available here.
Its price is Rs 85. There is a seating area in the shop. You can enjoy milk jalebi by sitting there or standing outside comfortably. The combination of both is fantastic. Put a piece of jalebi in the mouth, drink a sip of milk together. The taste that will be made will take you to a different world. You will believe that you have not committed any mistake by eating jalebi milk from this shop owner in Old Delhi.
Milk-Jalebi is being sold for 100 years
When you have come to this shop, eat Kalakand (milk cake) here too. Fabulous and melts in the mouth. Its price is Rs 480 per kg. Bedmi Puri and vegetables are also being served at this shop for years.
Is. Meaning, you can come to the shop and eat the whole meal. Hot milk jalebi after bedmi puri and vegetables. Means the stomach is full and the soul is blissful. The cost of this dish is Rs 40. Chole Bhature is also available in the shop since few years.
Its cost is Rs 60 plate. This shop was started in 1920 by Lala Teeka Ram and his brothers. Then this shop came to Mevaram. Later his son Ratanlal took over the business. Today his sons Kapil and Dushant Gupta are feeding milk jalebi to the people. They say that we have a guarantee of pure milk. Ever since the shop started, milk is coming from Muradnagar. He is also a family member of milk.
This shop opens at seven in the morning and at eight o'clock, milk, jalebi and other dishes start getting. Food and drink are available till 10 pm. Once in a year only Holi is a holiday. remember that
If you drink milk in Kulhad, then 5 rupees will be charged separately.
Nearest Metro Station: Kashmere Gate
Read Hindi News online and watch Live TV News18 on Hindi website. Know news related to country and abroad and your state, Bollywood, sports world, business.